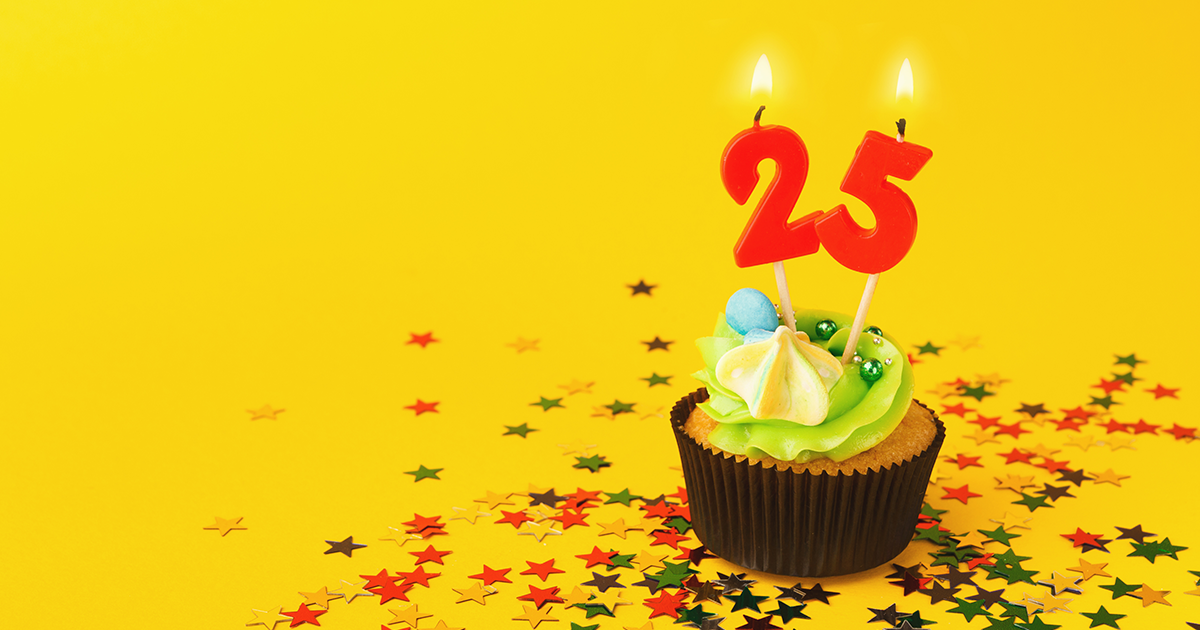 Saving Money Tips
Happy Anniversary Speedy Cash! In Business for 25 years.
The year is 1997. "Candle in the Wind" by Elton John is blasting from car radios and wide-leg jeans are rampant among teen groups. Three scrappy friends from a small Kansas town open a store in Southern California. Their dream for that store became an epic journey of cash and companionship that would sweep the nation in just a few short years.
How it all started
Okay, so it's not exactly The Goonies, but the story of how Speedy Cash began is an important piece of our history that has set the tone for our growth and goals over these 25 (!!!) years. Those three scrappy friends - Chad Faulkner, Doug Rippel and Mike McKnight - opened that first store because they wanted to provide a clean, safe place where people who needed cash could access it conveniently and within a professional environment.
If you're in town: Our first store in Riverside, California is still open! Stop in for a visit and experience the history for yourself.
Those underlying values fueled the fire that opened 61 stores across the United States in ten short years. The wave of excitement spread with the unique opportunity to serve Washington, Oregon and Nevada as Rapid Cash. And when the internet became a widespread place of community use, Speedy Cash went online!
Who we are today
In our wise old age, we've learned a thing or two about financial stability, and we know how hard it can be to navigate your options. That's why we're dedicated to providing an array of loan products to fit a variety of need - so we can pass that knowledge onto our Customers. Here are just a few of the products we offer today (Note: loan products vary by state.):
Whether you need cash fast, or just want to cash a check, our goal is to provide safe and convenient options to meet you where you're at. Find out what's available in your state and maybe you will join the ranks of the many valued Customers we've been proud to serve these 25 years.
Giving back
Our vision for accessibility, professionalism, and high standards goes beyond loan products, however. We have always encouraged Speedy Cash employees to volunteer in ways that were individually meaningful, but when the COVID-19 pandemic swept the nation, we came together as a company to give back to our communities in a bigger way. In the last two years we have:
To us, financial donations, volunteer support, and individual efforts on the part of our employees are vital opportunities to show our communities how much we care. You are our friends and family, and Speedy Cash is dedicated to building a brighter, kinder community no matter how old we get.
Happy Speedeversary! Wow that was FAST!
It's hard to believe it's been 25 years since we began our journey toward providing accessible cash. And while our story may not be super epic, our dedication to our Customers is. We continue to keep that vision in mind as we grow, innovate, and celebrate!
Related Articles