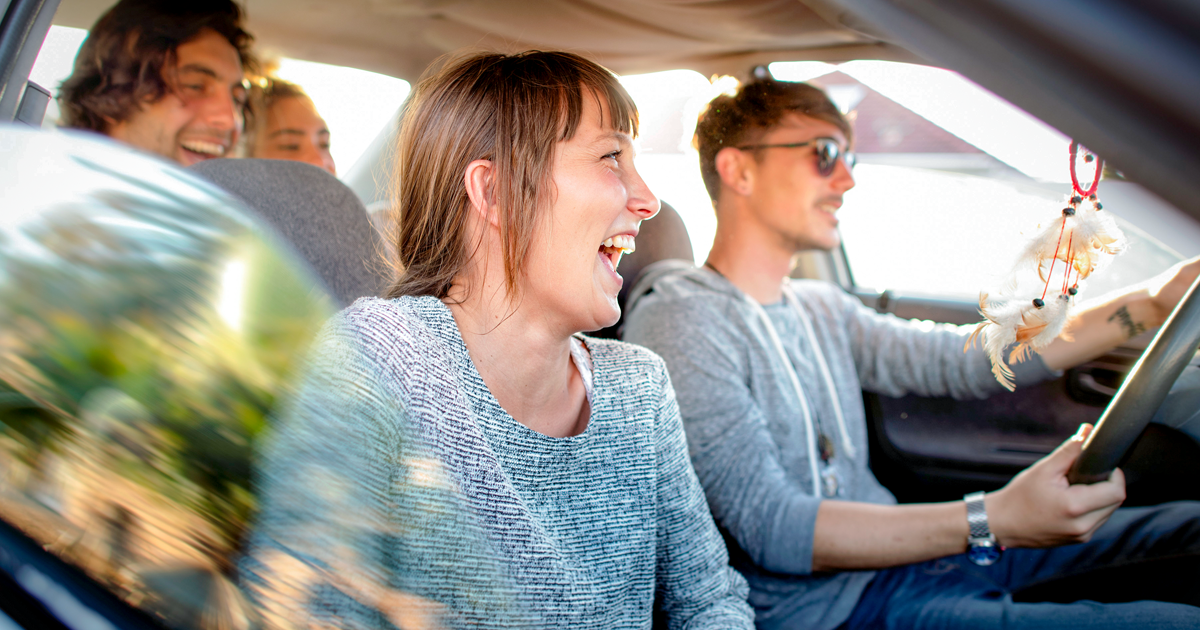 Saving Money Tips
How to Vacation on a Budget: 12 Ways to Save Money
Sometimes you need to get away and recharge. And after a year and a half of lockdown, boy am I ready to go on a vacation. If you're like me, you probably love taking advantage of a brag-worthy deal while still going somewhere fun. It takes a lot of research to find the delicate balance between affordable and fantastic. I'm excited to share what's worked for me!
Let's talk about affordable destinations, transportation tips, and cheap accommodations. Here's how to save money on vacation.
Set a vacation budget
First things first. You've gotta set a budget. On average, Americans spend about $144 per day on vacation.[1] Look for a travel budget template online. Then, stick it on the fridge where everyone in the family will see it and work towards it. About that…
Save for it
Ideally, you'll also set aside money in a savings account ahead of time so the costs aren't too surprising to deal with after you get home. I like to use a specific "vacation" bucket or envelope in my savings account to keep vacation funds somewhat separate from my emergency fund.
Stay close
Staying close(ish) to home is one of the easiest ways to keep everything manageable, both in terms of travel costs and time. Going farther away costs extra in gas, wear and tear on your car, and possibly an extra night in a hotel. Instead of going cross-country, consider acting like a tourist in your hometown or going on a road trip through a neighboring state.
Camp at a national park
I love me some national parks! The average national park admittance fee is $30 per vehicle.[2] Tack on a night or two of camping at $10-20 per night.[3] Then you've got a night of sleeping under the stars, roasting hot dogs and marshmallows, and practicing rad tunes on your ukulele (oh, is that just me?). Before leaving home, be sure to check if you need to make a reservation.
Some of my fav resources for visiting a national park include:
Travel during the off-season
Depending on where you live and where you want to go, traveling during the off-season can save you some major cash. My hubby and I traveled to Mexico during the rainy season. Sure, we ran the risk of getting rained out at the beach or pool. But saving money combined with the views, food and tropical drinks? That more than outweighed the threat of storms! Don't forget that those local businesses feel the off-peak dip, so hotels and attractions will likely offer good deals, too.
Here's how to get an off-season deal:
Visit ski resorts during spring or summer.
Relax on the beach during fall or spring.
Try an international trip during the holidays.
Eat lunch at 2pm or 3pm instead of noon and dinner at 9pm instead of 7pm.
Crash your friend's or family's pad
Ever take a trip to Grandma's house as a kid? Did your parents call it your "summer vacation"? Pretty genius system…props! But for real, does Grandma, Uncle Bud, a cousin or friend live near a place that you want to visit?
Staying with friends or family can totally work, and here's why:
You can save $100+ per night on hotel lodging, and possibly even grub.
Enjoy quality time. (It's even better if you actually like them!)
Rely on your hosts for the inside scoop on best things to see and do.
Stay at a hotel with a hot tub or pool
It's pretty fun to spend the night someplace new where you're not responsible for cleaning, laundry, or making a bed. And what's even better than all that, plus free cable TV? An on-site pool or hot tub! It's basically free entertainment/exercise/spa treatment all rolled into your lodging cost. The only thing lacking is the pizza, which you can happily eat on your bed.
Here's my advice when selecting a hotel:
Check the weather. An outdoor pool isn't going to do you any good if it's 30 degrees outside.
Look for amenities. Consider hotels that include breakfast (those DIY waffles are legit).
Read reviews. Sometimes a hotel can look crummy from the photos, but the reviews may reflect that it's really nice inside.
Compare rates. Check out TripAdvisor, Expedia, Travelocity or Priceline AND the hotel's website to make sure you're getting the best price.
Or skip the hotel and opt for cheaper accommodations
Is it just me or are hotels revenge charging!?! Hotel prices seem to be skyrocketing these days, especially during the peak summer season. In some locations, they're even higher than 2019 prices.[4] Consider more affordable options for sleep like Airbnb, Homestay, hostels, Couchsurfing, or even religious or university housing.
Consider driving, not flying
Flying can cost a lot of money. Spoiler, I know. Depending on your destination, driving can save you some serious cash. It may take you longer, but you'll have more jingle in your pocket for vacation activities. BeFrugal has an awesome fly or drive calculator that can help you determine what the cheapest option will be. Bonus: you can hit interesting spots along the way.
Here are a few things to think about if you're driving:
Check your tires, oil and battery life to avoid any possible road drama or towing costs.
If you have a grocery or gas station perks card, save up your gas points to get discounts on fill ups.
Bumper-to-bumper traffic guzzles gas, so leave early to avoid traffic.
Road trip with a group
Want to do something fun and more expensive than you can really afford? You might be able to afford it if you gather up a group of your closest peeps, do some planning, and split the cost of fuel and Airbnb accommodations. You'll get a lot further with 4-6 people's combined vacation funds!
More tips on making the best of a group road trip:
If you have a lengthy drive, think about rotating drivers. If you plan it out right, you could avoid having to stay the night in a hotel.
Pack a cooler with your own snacks, sandwiches and beverages to avoid having to pay for meals while on the road.
Bring your reusable water bottles, already full (it's a little hug to Mother Nature, too).
Take the bus
Riding a bus isn't the cramped, uncomfortable and technology-lacking ride that it was years ago. Besides, taking the bus is one of the more affordable traveling options. Although public transportation wasn't a stellar option during the pandemic, bus ridership is rebounding. Overall, public transport is greener and safer than car travel—it could save you $10,000 if you adopted it year-round![5]
How to do bus travel successfully:
Greyhound Bus Lines, Boltbus and Megabus tout free Wi-Fi, individual power outlets and more legroom on newer buses.
Unlike air travel, liquids and gels aren't restricted.
Bring your own food, drinks (non-alcoholic) and snacks on the bus.
Allow yourself just 30 extra minutes for check-in.
Look for travel discounts
Believe it or not, you can find a ton of deals for vacation activities. Use coupon websites, membership offers, city tourism pages, or package deals. If you book early and online, you can usually get the best prices.
Take advantage of these typical deals:
Go straight to the company website to see specials and off-season deals.
Visit the city's website for info on places to travel, coupons and special discounts.
Groupon, Slickdeals, or RetailMeNot are primed with offers.
Check out Sam's Club or Costco for discounts on theme parks, movie tickets, rental cars and hotels.
AAA insurance offers discounts to multiple theme parks.
Look into parks, museums, or tourist sites for package deals.
Final thoughts
It's been tough to stay home all year, so yes by all means let's vacay it up! In my experience, the last-minute vacation idea combined with lack of planning always backfires. I recommend that you plan ahead, set a budget, and start saving early. Then, look to group travel, public transport and local or off-the-beaten-path destinations. Don't forget to scour the internet for those discounts! Of course, if travel costs or COVID are still a little freaky, you can always plan a staycation.
Related Articles