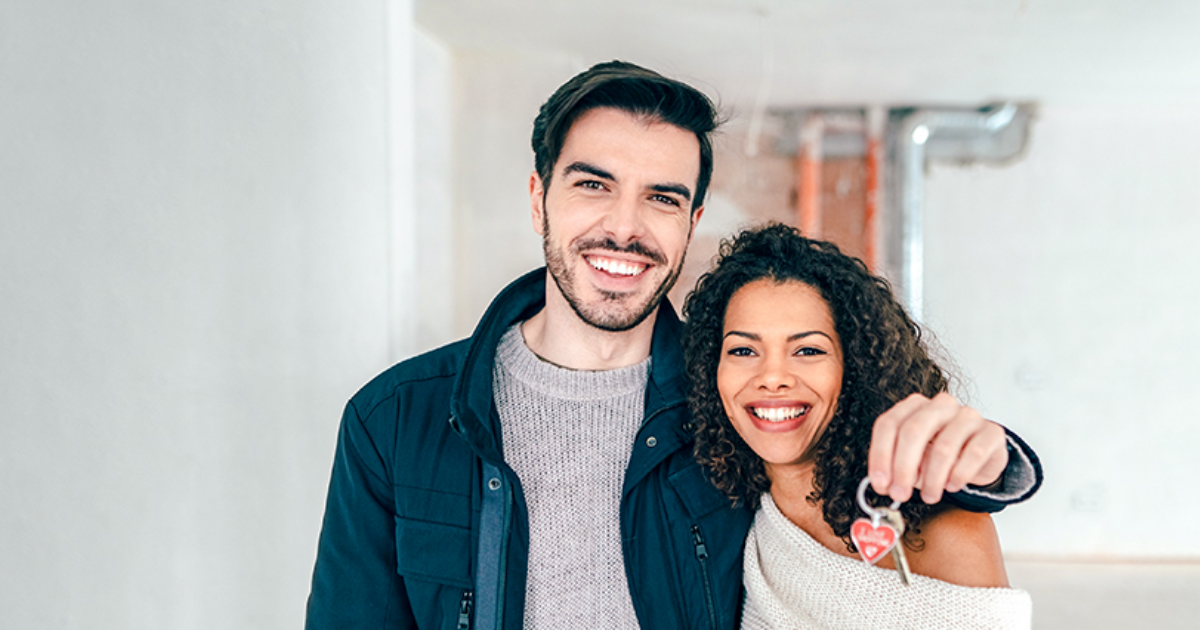 Saving Money Tips
A Guide on How to Rent a House or Apartment
If you rent or are thinking of renting, you're in good company. But, renting can cost you a lot of money. 10.9 million U.S. Americans spent more than 50 % of their income on rent! This fact is even more mind-boggling when you consider renters typically pay more than 30% of their income on rent.1 So it benefits you to research and make a wise rental home decision.
Let's get up to speed on what to look for regarding payments, neighborhoods, and building structure so you can make that potential apartment or house your new home!
Know your budget
Before you start looking for your new home, you should know what you'll be responsible for and what you can afford. Keep in mind your rent shouldn't exceed 30% of your gross income (full income before taxes). Take a look at these possibilities and budget accordingly:
Moving expenses like professional movers, moving trucks, or friends and family helpers
Rent and utilities
Fees and deposits
Parking
Commute time and gas costs
Renter's insurance
If you can't afford rent payments
Look for info and assistance at Consumer.gov and HUD.gov.
Fees and deposits
You'll need to fill out an application for your prospective rental which starts a series of money exits. Even before the monthly expenses, you'll have upfront costs.
Upfront payments
Between application fees, security deposit, and more, you're going to shell out some serious money before you even get the keys to your home. Make sure to ask the property manager about ALL FEES associated with applying and living at the rental.
Application fee (average $30 per applicant) – pays for the screening of the applicant. Expect a credit and background check. A good credit score can show the landlord you manage your money well, and could be a responsible renter. There might be a processing fee, but that varies. So ask!
Security deposit (average from 1-3 months' rent amount) – payment guarantees any damages and responsibilities will be paid. If the landlord doesn't find reason to keep the deposit, it's refundable.
Pet fee (average $100 - $500) – price you pay the landlord just to have a pet live with you. It's non-refundable.
Pet deposit (average $100 - $600) – pay this to cover any future damage your pet might cause. If there's no damage, generally it's refundable. But, you'll want to confirm with the management.
First and last month's rent (monthly rent amount x's two) – payment of your first month's rent and your last month's rent is needed before you even move in. Property management wants to make sure they get paid.
Late payments ([average 5% of monthly rent amount](average 5% of monthly rent amount)) – will likely have a penalty. Try your best to avoid these. Not only will late payments cost you extra money, it may cost your reputation as a renter.
Bills, and more bills
The average monthly rent for an apartment in the U.S. is $1,124.2 But rent isn't your only financial obligation. Monthly bills, like utilities, are usually extra. The list will vary based on your needs, where you live, and what the management may include in rent. Depending on the time of year and the average cost of each of these, you could be looking at a few hundred dollars per month plus rent.
Electricity
Gas
Internet and/or cable
Water and sewer
Trash services
Location, location, location
When you're considering where you want to rent, location is key. Chances are you'll want to be reasonably close to work, friends, restaurants, shopping and possibly school. The shorter commute could save you money on gas and save you time, too! So you can narrow down locations by the importance of those items.
Neighborhood safety
Everyone wants to live in a place they feel secure. So it's worth it to check out the history of your area and the physical house or apartment.
Safety first – check your local police website or free website sites like SpotCrime.com or NextDoor.com for crime info.
Security systems – are there security measures like gated parking and buzz-in entry to the building?
Basic locks – make sure the door and window locks work. Double check there's a dead bolt lock on your front door.
Balcony or ground level – secure any sliding doors or windows with a wooden dowel so they can't be easily opened from the outside.
Neighborhood atmosphere
There's more to rental property location than just the proximity to your friends. Consider what's around the property. Check out HowLoud.com noise report or RentLingo.com for a noise heat map.
Noise – are there train tracks or disruptive construction near-by?
Local business – what about businesses or bars with super early or way late hours?
Loud company – do the neighbors seem to be disorderly or mega loud?
Think parking – Is there a garage, dedicated parking spot, guests parking or street parking?
Look wisely at potential homes
Keep your eyes and ears open to what the apartment or house is actually offering. Think about what your expectations are for your home.
Structure and condition
When you take the tour of your potential place, take note of the condition. If things look sub-par, that could mean the landlord isn't too concerned about upkeep. Even if the landlord is on the up-and-up, old or inefficient homes can cause utility bills to be much higher than average. A home with drafty windows, running toilets and inadequate HVAC units could cost you more than just rent. Here are some items to pay attention to.
Listen – if the walls are paper thin, if you can hear the neighbors talking, or if traffic is super noticeable these things could be bothersome over time.
Upkeep – is the place falling down or begging for repairs? Ask for repairs. If they aren't corrected and you end up renting it, those problems could become your problems.
Bugs – do you see a few ants, a cockroaches, or mice? If you can help it, don't rent a place where you're already outnumbered by pests or rodents.
Hazards – if mold or dangerous conditions are prevalent, the apartment or house isn't going to be for you. You have the right to a safe environment, so don't give a shady landlord the opportunity to make a buck off of you. Move on to the next place.
Sweet amenities
Think about which amenities are important to you. You may like the basics just fine (I do!).
Central air and heating – it depends where you live if these two things are necessities or luxuries to you. A window air conditioner or room heater could be sufficient.
In-house washer and dryer – having a washer and dryer in my apartment complex was such a big deal when I rented. If you have them in your actual apartment, BONUS! If there's a hook-up in your apartment but no washer or dryer, check if the landlord provides the machines.
Green space – like a yard or just a nice patch of green can be cool. But double check if you're responsible for mowing or maintenance.
Rent paying options – find out if your landlord offers an online payment or ACH transfer options. It could possibly save you time and money (like no late rent fees).
Find your home!
How to rent an apartment or house can be scary, stressful, and fun! So keep your head clear, budget for payments and fees, keep your eyes peeled for safety, and think about what you want out of your rental. Soon, you'll be throwing that house-warming party and hopefully getting some new towels and neat candles!
Related Articles