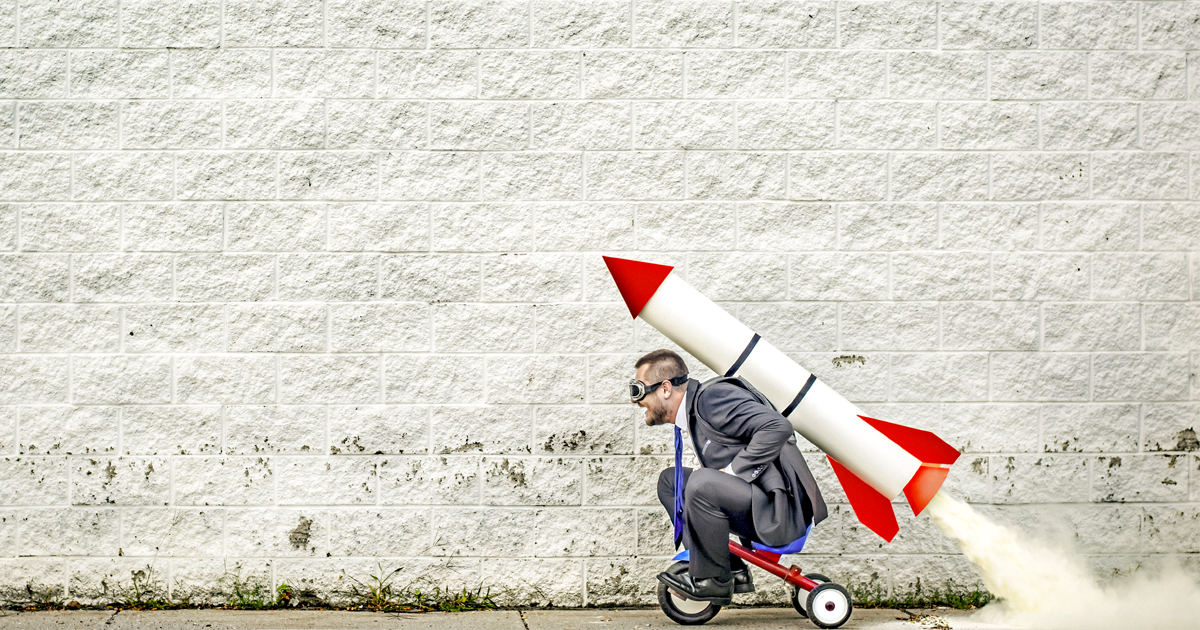 Saving Money Tips
9 Free Online Courses to Launch Your Next Career!
If you think Netflix and Facebook are your only resources for killing time during the pandemic shutdown, you are wrong! Now is the time to prepare for your next career move, especially if your current job prospects are sputtering to a halt. In fact, the World Economic Forum predicts that the top job skills in 2022 will be analytical thinking, creativity, technology design and programming, and other reasoning skills.1 So position yourself for future success and use your down time to learn a new skill for free online.
Google IT Support from Coursera
Flexible schedules and free online college courses make learning through Coursera a real possibility for anyone, and Coursera's partnerships with Google, Stanford, Duke, and other leading universities mean reputable learning. They offer over twenty degrees ranging from computer science to health, AND over thirteen certificates like Google IT Support that could lead to in-demand careers like a remote tech assistant.
The other great thing about Coursera is self-paced quizzes and hands-on projects which help learners to master their subjects as they go. Not all programs are free, but the website is very transparent about the costs and duration. For example, a Google IT Support certificate is free and takes about six months to complete. In contrast, the Master of Computer Science from University of Illinois costs over $21K and takes over a year to complete.
General education classes from Sophia Learning
Sophia Learning, an online education platform, partners with some colleges, universities and employers to offer students free online college classes. Their general education courses, like English Composition I, are recommended for college credit by the American Council on Education (ACE) and transferrable to some colleges.2
Tip: Before investing your time in a class in hopes that it will transfer to your college, call your college's registration office or academic advisor to double-check on the transfer process. Then, get studying!
Ivy League classes from Class Central
Similar to Coursera, Class Central is a wonderful hub of free online courses offered by Ivy League schools. Learners can take classes like Constitutional Interpretation from Princeton University as a self-paced, audited (no credit) course over seven weeks.
Classes like this might not directly lead to a different or better job in the immediate future, or even a specific degree or certificate. However, the subject matter is high quality and deeply useful for self-improvement. Plus, you could use these courses as a form of self-discovery or even to build a foundation for further learning at a four-year college.
Typing skills with Learn2Type
Now that we are all living 99% digitally, it might be a good time to brush up on your typing skills. To improve speed and accuracy, go to Learn2type.com to get free lessons and tests. These resources are available for free online 24/7. You won't have to download anything–just endure some ads in your peripheral vision.
If you sign up for the lessons, you'll learn some basics like proper seat posture and finger placement (yep, time to exercise more than your thumbs!) and more advanced typing that combines words with capitalization, numbers and punctuation. Feedback from the site includes your words per minute (WPM) and areas for improvement ("Your accuracy was good, but you need to improve your speed").
Professional development from Future Learn
To make yourself more marketable to employers, consider taking free online professional development classes from Future Learn. Classes like How to Succeed at Interviews or How to Succeed at Writing Applications can be very useful to set yourself apart from other job applicants.
For example, in the interview class, you'll learn how to deal with nerves, what to wear, and how to succeed at telephone interviews. The free version of the course allows access for five weeks, but to get more time you can also upgrade for $44.
Customer service training and certification from Alison
Customer service jobs get so many applicants that setting yourself apart with a certificate is a wise choice. You can take a free online customer service training course from Alison to improve communication skills, handle complaints, and learn how to assess customers' needs.
Tip: Since customer service can be such a vague skill to identify on a resume, you should list, print, and/or display your certificate to prove your savviness.
College Math or SAT® prep from Khan Academy
As a nonprofit organization, Khan Academy's mission is "to provide a free, world-class education to anyone, anywhere." Right now they are offering tons of resources for parents, teachers, schools and students during the COVID-19 crisis.3
Learners from grades K-12 and early college can watch instructional videos in math, grammar, science, history, AP® courses, SAT® preparation and more. They also offer exercises, quizzes and feedback via the website or mobile app, and their content is available in 40 different languages.
Learning to be Promotable from LinkedIn Learning
You can subscribe to LinkedIn Learning for free for one month and take free online courses with certificates from industry experts. A popular class called Learning to be Promotable will teach how to say the right things to the right people so you can step into a leadership position.
Another class from LinkedIn like Excel: Power Pivot for Beginners would set you up to majorly impress your boss next time they need a lot of data analyzed. The best thing about LinkedIn Learning is that your certificates can display on your profile, which is visible to other employers and could land you a better gig.
GED completion or CNA training through an American Job Center
Once you start looking around, you'll be amazed at how many free learning opportunities exist. In every state and county, for example, staff at a government-funded American Job Center could help match you with a high wage, high skill, high demand job PLUS the training and certification you'll need to get the job.
The WIOA (Workforce Innovation and Opportunity Act) programs fund these centers and guide job seekers on careers. The centers will assist with GED completion, Microsoft Office certification, training to become a CNA, and more. Long-term training could even include an associate degree for some careers.
American Job Centers help people who have barriers to employment–people with low income or those who are laid off, ex-offenders, older workers, young adults, and more–to explore their career potential. Then they match job seekers' skills to that career, help them understand their prospective salary, and then find training opportunities.4 You can find out what you qualify for by visiting your local American Job Center.
Learn and launch yourself to your next big break
Don't be intimidated by scary prophecies about the economy collapsing! It's easy to give in to fear, but the truth is that many industries are ramping up their hiring now. Prepare yourself for your next job by taking a few steps now to educate yourself for free. Classes like Excel, Google IT Support, Customer Service Training and more could help you land your next big break.
Related Articles