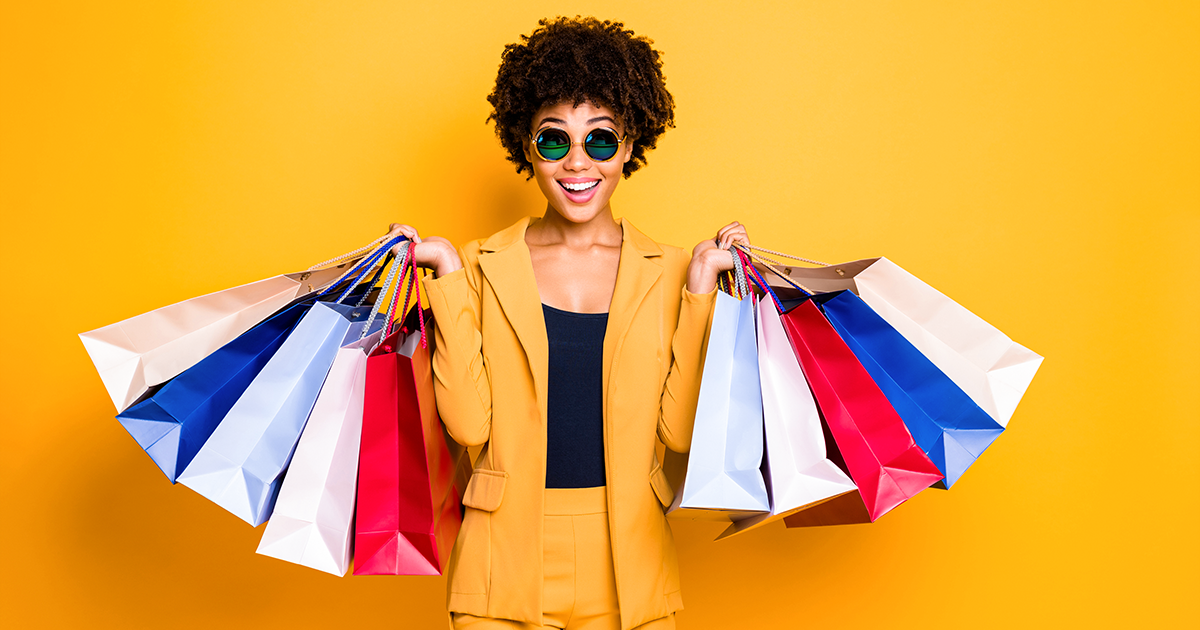 Saving Money Tips
Score Mega Bargains – Top 6 Coupon Websites for You!
No matter what type of shopper you are, we all love a deal. Statista Research Department reported 16 billion digital coupons were used in 2014.1 Those are some serious savings! From clothing, household goods, stylish décor and beauty products, here are the top coupon sites for bargain-hunters!
Slickdeals
According to Statista Research Department, Slickdeals.net was the most commonly visited coupon site in the U.S. as of March 2019.2 This may be due to the site's variety of deals. Slickdeals invites its website visitors and coupon users to participate in community forums and voting to help everyone find good discounts. And remember, bargains change frequently so you'll want to check in often.
Search – allows you to find top coupons, stores or categories if you know what you're looking for.
Featured Deals – focuses on select best deals and sponsored items.
Frontpage Slickdeals – touts some of the best internet bargains of the last 24 hours based on Slickdeals editors and community.
Deal Sampler – features up-and-coming deals based on community comments and votes.
Deals You May Have Missed – showcases good deals that might have fallen off your radar.
Forums - discuss how to find a deal, rebates, and product reviews in the forums section.
Slickdeals extension – add the Chrome browser extension to get coupon codes automatically added when you shop online and make sure you are getting the best deal.
The Krazy Coupon Lady
You can tell by this site's name that you're going to have fun while saving. The Krazy Coupon Lady was created by two extreme couponing moms whose mission is to take saving to the next level. This coupon website really makes you feel like you're getting good advice from a helpful friend. And their site boasts more than coupon codes:
Search - find coupons and sales by store, brand, or category.
Explore - find the latest big deals per KCL!
Fun videos and articles - show money saving techniques while being entertaining.
Tips – from beginner's how-to's to family budgeting to store hacks and more. Smart consumer advice is in abundance here.
Brags – whether it's a humble brag or a full-on brag, share it here! KLC likes their community to share in the fun and offer tips and tricks to help others find great deals.
Honey
Honey gives you the in on sweet savings codes and sales, and does a lot of the work for you when you join! According to joinhoney.com, its members enjoy an average yearly savings of $126 and average discount of 17.9%. And it's free, so there's nothing to lose. Here are some of the perks you gain:
Savings Finder - automatically searches and applies discount codes to your shopping cart.
Honey Gold – rewards program allows you to exchange "gold" for store gift cards.
Stats! - see an item's price history so you're informed before you choose to purchase now, or wait.
Droplist - place products in your Droplist and Honey will let you know if the price drops.
Price comparing - Honey compares tons of sellers to ensure you get the best price.
Honey extension - promo code searches will be a thing of the past by adding the Honey extension to your Chrome browser.
RetailMeNot
When I search for promo codes, RetailMeNot is one of the first coupon sites I see and for good reason: it's kind of a big deal. According to the savings giant website, RetailMeNot assisted in more than $4.3 billion in global sales for 2019 and helped grow 70,000+ domestic and international brands. Needless to say, when you're searching for deals it's got a lot to choose from, including:
Search – find the top offers or favorite categories that speak to you.
Fresh deals - homepage is updated daily with the latest deals.
Cash back – get money back when you buy from certain websites.
Prescription savings - RxSaver prescription option for pharmacy savings.
RetailMeNot Deal Finder extension - add Deal Finder extension to Chrome.
Rakuten
Rakuten, formerly the much easier to pronounce Ebates, is not a newbie to the savings game. Founded in 1997, Rakuten offers mainstays like online savings, cash back offers, and rewards. The really big draw to the website is how the cash back earnings is paid. Unlike a lot of other sites, Rakuten pays you quarterly in a check or PayPal payment, not a gift card. But wait … there's more:
Search – find what you want by stores, coupons, or products.
Top offers – deals are updated each day.
Exclusive prices – pricing deals for Rakuten participants.
"Today only!" sales – big savings flash sales.
Discounts – find online coupons and promo codes.
Cash back – receive up to 40% cash back at more than 2,500 stores.
Credit card – Rakuten Cash Back Visa Credit Card.
In-store shopping - earn cash back in person!
Sign-up bonus – get the perk for just signing up!
Rakuten extension – make finding deals easier by adding the extension to Chrome.
Couponmom.com
Couponmom.com has developed a loyal following, in the millions. The coupon site was started in 2001 to teach consumers the most ideal ways to combine printable coupons, promos, and sales for big savings. Today, it features the latest deals for thousands of domestic brands and stores.
Search – depending on your style! Printable coupons, deals and coupons are ready for you to check out!
All the coupons – whether you want grocery, drugstore, or restaurant coupons, this site has them.
Best free deals – yes, free! Check out where you can really score huge savings.
Teachable moments – how-to videos will help you learn the best course of action for your coupon and sales plans.
Pick your way to save!
The National Retail Federation reports that almost everyone desires a bargain whether the item is a special extravagance or a common product.3 Shopping at one or all of these coupon websites could help you save money, earn cash back, or find great deals with ease. Hey, we all just want to have a win once in a while. And we're overdue for a boost!
Related Articles