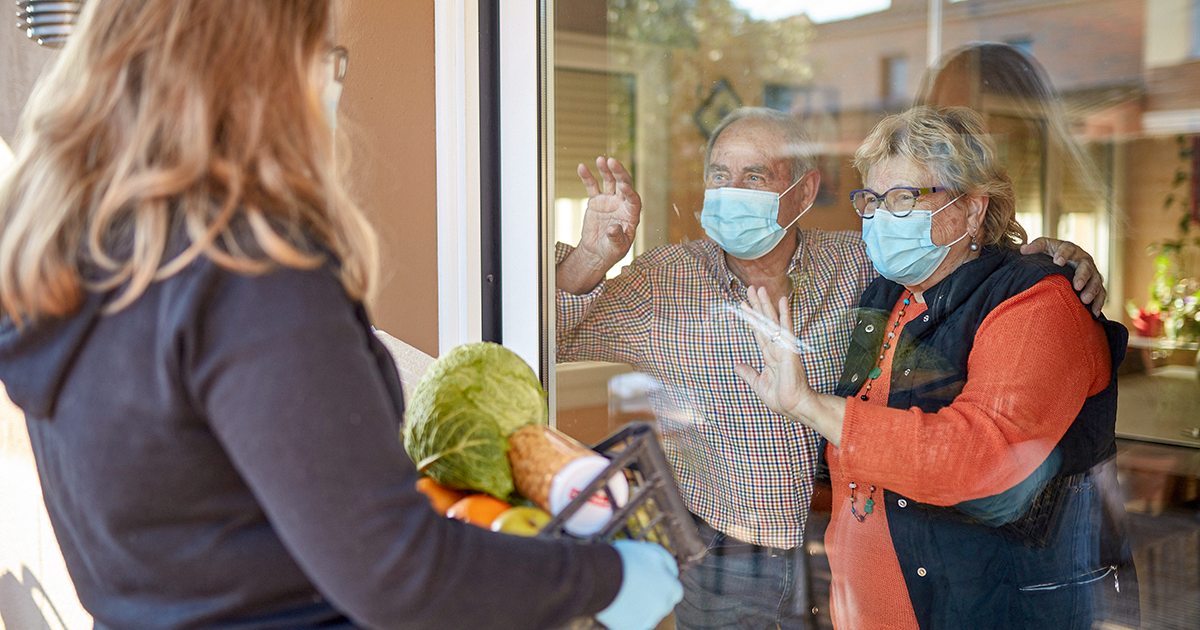 Saving Money Tips
8 Ways to Give Back Without Spending Money
Can you smell that? Generosity is in the air—and it's a perfect time to step boldly into giving this month. With so many demands on our time and money during #COVIDLockdown, it's hard to imagine we have anything left to give. Yet we still want to make a difference in people's lives and be generous, especially during the holidays.
Good news: we've still got things to give, whether it's our time, talents, or used towels. And the generosity benefits everyone, including the giver. Volunteering can help us combat loneliness, depression, and even high blood pressure.1 And giving gifts or acts of kindness can make us biologically happier by activating the parts of our brain associated with pleasure, social connection and trust.2
Here's how to give in 2020 without depleting our wallets or our energy levels.
1. Give through gaming
Thank you, gaming community, for giving us a fun way to give back…without actually having $$$ in the first place. Playing trivia games can even be good for your mental health, too, because of the dopamine rush—but minus the negative side effects of gambling.3 Check these ones out.
Charities donate money for every mile you move through Charity Miles Running & Walking Distance Tracker. Get the app for Apple or Android.
Take a quiz on Free Rice, and for every correct answer, donate 10 grains of rice to the UN World Food Program.
Click to contribute food to shelter pets at Free Kibble.
2. Give services
Cash is hard to come by these days—especially during the busy holiday season—but volunteering is a great opportunity to give back, free of charge. This can actually help us re-fuel ourselves because helping others releases the love hormone oxytocin which helps with social connection.4 Consider these ways to give acts of kindness to others.
3. Give your skills
Think you have no valuable skills? Think again. Whether you're good at math, art, music, languages, or simply listening with empathy, the world needs your talents. You can:
4. Give an experience
This one is my own favorite, especially as a gift for close friends or family members. It's a great way to create a lasting memory, and it doesn't cost a lot.
5. Give something homemade
Get your craft on! Just 45 minutes of making art can significantly reduce our own stress levels.6 So maybe it's time to use our hobbies for social good.
6. Give something used
Our trash might be treasure to someone else. If you have clean, gently used stuff cluttering your closets, consider giving it away to a charitable organization instead of just tossing it. You might even be able to get a receipt so you can deduct its value from your taxable income.7
7. Give of yourself…at least the parts you don't need
Okay, this sounds a little gruesome but honestly it's not that bad. I've donated blood a few times, and while it does take some time, it definitely makes a difference in people's lives. The American Red Cross is promising to test all blood donations for COVID-19 antibodies,8 so it could also be a good way to determine if you've been exposed to and recovered from the virus. (Plus, you might get orange juice.) Here are some ideas to think about.
Be nice…smiles and kind words are always free!
8. Use your social media influence for good
Let's put a stop to the toxic trolling, k? Time to generate a little positivity in the world where it's needed most: online. Studies show that more time on social media can lead to more anxiety and depression.9 So step up and try this instead:
Become a positivity influencer like Täo Porchon-Lynch and post daily messages of joy or inspiration.
Shine a light on a special cause like your favorite local charity. Tag them in your post to raise awareness and encourage others to get involved, even if you can't.
Volunteer to create regular content for a nonprofit or struggling small business. This can even help you build your resume and network for a potential future job.
Give back!
No matter how you give this holiday season, don't forget to set reasonable limits so you can give back to yourself, too. After all, we are our best selves when we're well-rested, safe and financially secure. But if you do have a little extra, consider donating your time, energy, or joy for the common good. In 2020, a little joy goes a long way. So if you've got it, please share. And happy holidays.
Related Articles