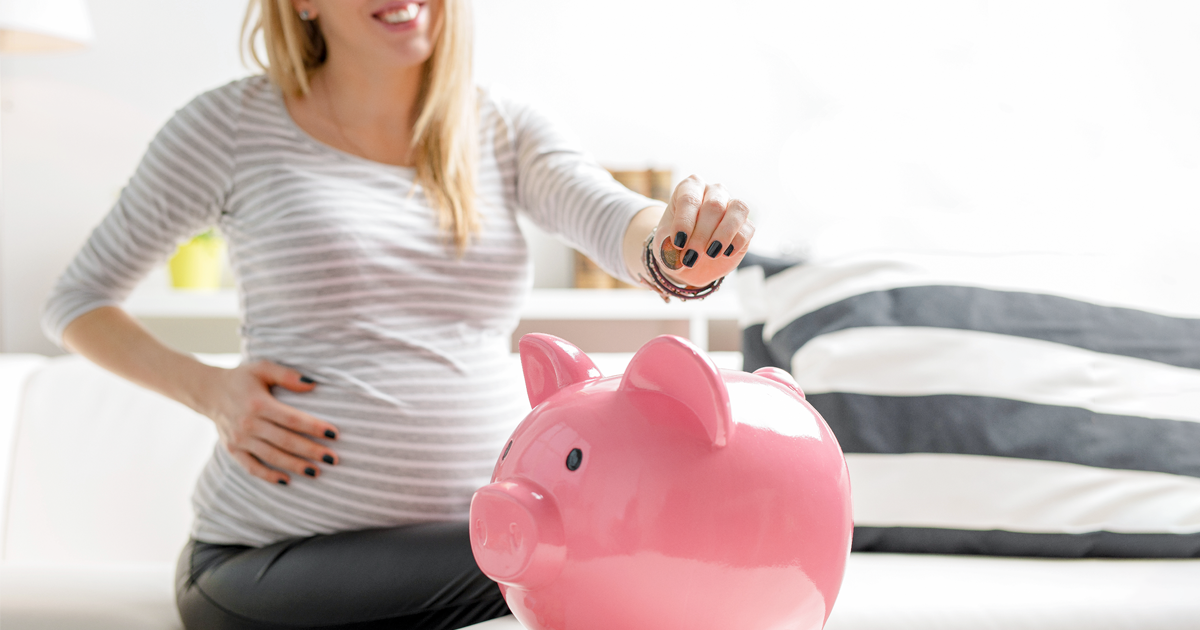 Saving Money Tips
Budgeting for Baby: Trimming Down the Cost of Raising a Child
Will that bundle of joy cost you a bundle?
According to parenting.com, parents can anticipate spending $50 per week ($2,448 a year) just on diapers, formula and baby food alone - yikes! And when you start to consider big ticket items like furniture, equipment, medical costs and childcare, it all can make your head spin. But no need to stress! There are many ways you can save on the cost of raising a child! By following some of these suggested tips along with accurate planning and commitment to managing your money, you can stay ahead of the costs from your newest addition.
Bargain Shop
At the rate babies grow, you can go through hundreds of different outfits just in the first year! You don't have to throw all your money away just on clothes; make a point to shop yard sales or online marketplaces for baby clothing, accessories and toys. Do you know a friend who just had a baby? Most friends would be thrilled to let you borrow baby items, especially if they no longer use them!
Think Old-School
There's lots of ways to save money if you think creatively! Have you ever considered cloth diapers? This may sound old-fashioned, but compared to an average of 8 disposable diapers a day, cloth diapers (which have Velcro fasteners and easily washable fabric nowadays!) could be a great money-saving alternative. According to thebump.com, you can except to save around 43% to 85% by cloth diapering, including washes!
Make Your Own Baby Food
Why not lump cost and nutritional benefits into the same category? It's no surprise that buying pre-packaged baby food can take up a large chunk of your budget. Not only is it costly, store-bought baby food can host preservatives and unnatural ingredients that you may not want to expose your baby to. Although making your own food does take time, there is a life (and money)-saving tool that can help - the baby food grinder or processor! Some of these tools can cost you upwards of $80, but there are many models that are in the $10 to $15 range. With this fairly inexpensive machine, you can grind fruits, vegetables and meats for your little one to eat. Some sources say that making your own baby food at home could save an average of $.25 per ounce. Now, you do the math! The extra effort will make your wallet and your baby's tummy happy.
Reconsider Moving
A common misconception when planning to grow your family is that you need to buy a bigger home. According to research, many parents would advise expecting parents to keep their mortgage low to balance out the cost of raising a child. It's perfectly alright if your little ones need to share a bedroom for a while or if you need to stay in your apartment to avoid drowning in extra expenses. If you're in a house that has too high of a mortgage or rent, you may even want to consider sizing down so you have plenty of wiggle-room in your budget to bring in the new baby. The most important thing is to not over-extend yourself because children can bring on a new or unexpected expenses you may not have a line-item for yet.
Related Articles