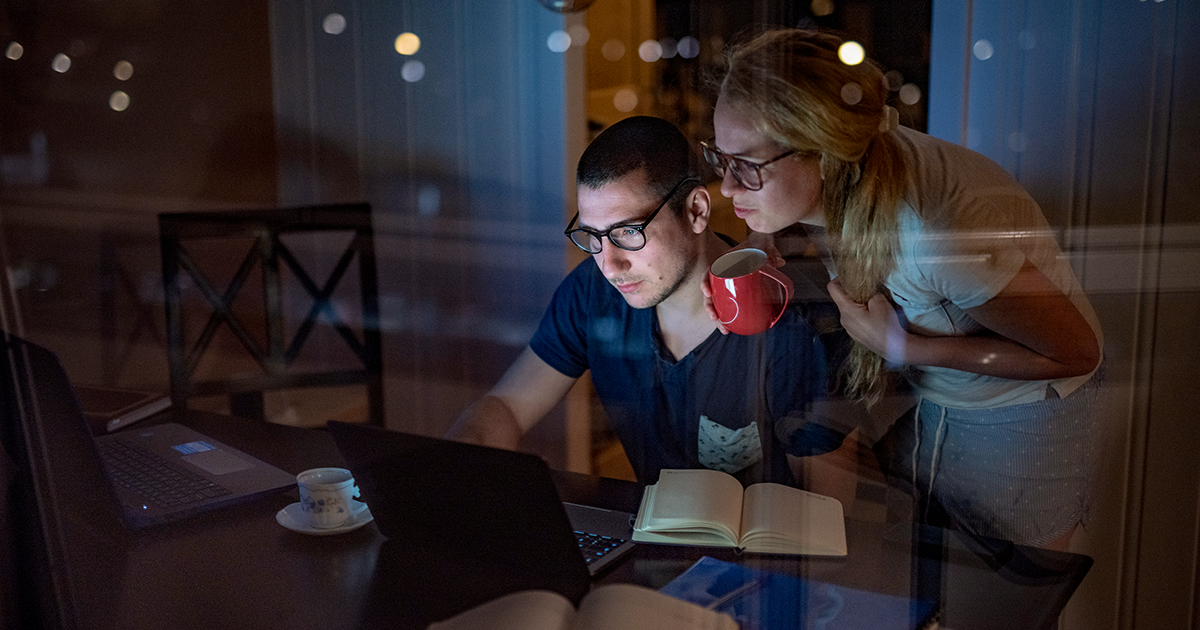 Loans
Top 5 Uses for Installment Loans
What is an Installment Loan?
Installment loans are simply loans paid back at fixed intervals, or installments. Where they differ from rolling credit loans, such as a credit card, is you pay the same amount every time as you pay back the loan, and your rate typically stays the same.
Online installment loans are a great financial tool used by an increasing number of consumers, especially those who'd rather not leave their home for any reason unless there's a fire (just me?). Used by many to boost their financial standing, online installment loans are becoming more popular among Customers who prefer regularly scheduled repayments set at fixed rates. So popular, in fact, that 70% of people surveyed said taking out an installment loan made them feel financially responsible.[1]
Why choose an installment loan?
Having and maintaining good credit is essential to having long-term financial success, and installment loans are seen as a vital aspect of credit building. For those lenders who report to credit bureaus, installment loans can help Customers boost their credit. According to a recent survey, 68 percent of those who have taken out an installment loan said it helped them accomplish their financial goals.
Reasons for an installment loan
Car loans
If you've ever used a loan to purchase a new or used car, you've probably agreed to pay back the loan in installments. This practice is commonplace among younger and older generations alike. Why, you ask? Because most of us don't have the funds it requires to purchase a car outright at our disposal. And I wouldn't count on them dropping in price anytime soon. Additionally, the median value of installment loans has doubled for most demographics, making cars one of the most common uses for an installment loan.2
Parenting
If you're a parent, you don't need anyone explaining to you the financial burden of raising a child. Between food, diapers, and clothes, there seems to be an ever-increasing list of expenses that accompany the gift of parenthood. This is why it makes my list as a top use for an installment loan. In fact, there is a strong correlation between having children and installment loans. About 67% of couples with children have installment loans.3 They're a useful option for parents who prefer the regularly scheduled payments in a lifestyle that is anything but regular.
Repairs
I have experienced firsthand the joys of home ownership and the long list of repairs that accompany it, and like any major responsibility, I ponder them until existential dread forces me into action (because I'm an adult). A recent survey conducted found that more than 50% of installment loan borrowers had less than $5,000 in their emergency fund, qualifying emergency repairs as an undoubted top use for installment loans. We understand the high cost of vehicle repairs to home maintenance, making installment loans a helpful tool in many crises.
Vacations
On a basic human level, we need to recharge in order to be the best version of ourselves. For many of us, that time to relax is in the form of a vacation. So why not be responsible (while potentially being irresponsible) by building your credit while you build sandcastles? After all, according to the Federal Reserve 80% to 90% of the highest incomes were the most likely to have an installment loan, meaning you can get extra credit kickback while you kick back. Cheers.
Weddings
She said yes? Wonderful! But the expenses of a traditional wedding leave many overwhelmed. From dresses to cake, there's enough potential charges to stress anyone out. And that's all after you've bought the ring! I know a guy who had emotional breakdowns deciding what to pay for (it's me, I am the guy). For this reason, I'm including it in my top 5 spot. Because you deserve to have your cake and eat it, too.
Be the matador of your finances
As we've seen, there are a multitude of reasons to take out an installment loan. Now that we've discussed what an installment loan is, including my top 5 uses for an installment loan, take the time and consider if one is right for you. We know how overwhelming finances can be, but there isn't any need to worry. Take the bull by the horns. Apply today for an online installment loan on our website and take charge of your finances.
Related Articles