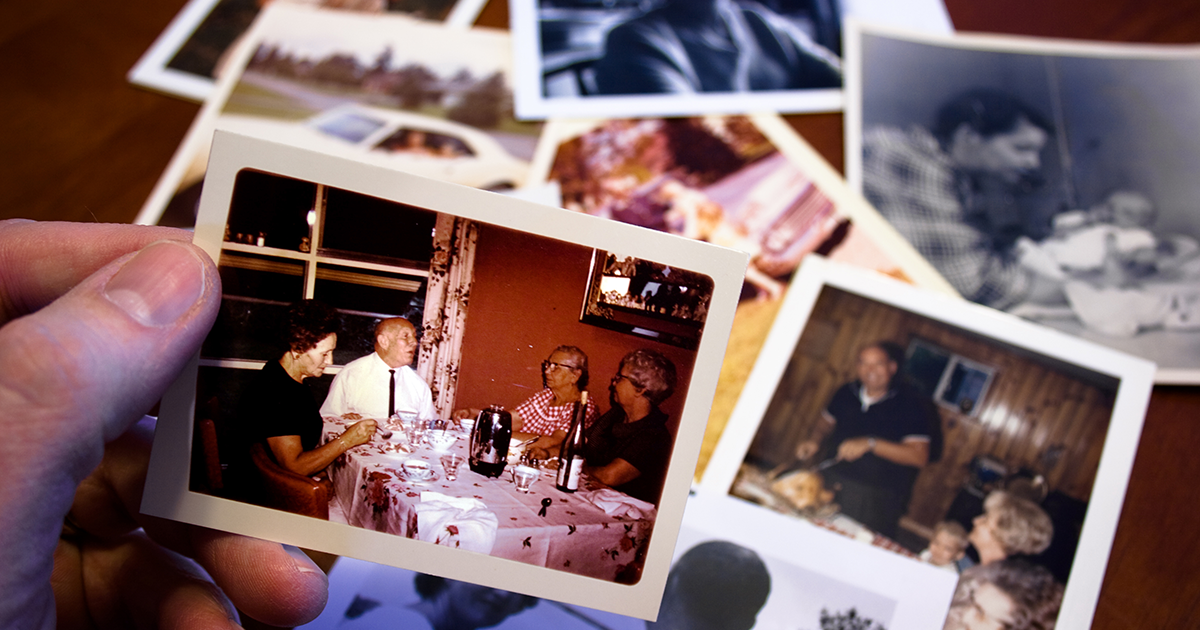 Loans
Lending a helping hand, 25 years and counting - Call, Click, or Come In
A lively fire crackles in the hearth, lending a nostalgic coziness to the entire room. Soft music drifts lazily in the background as the dining room table comes into view: a magnificent feast of holiday delicacies spread on a Pinterest-perfect table setting. Close friends and faraway relatives are all gathered around, eager to join in celebrating together.
Then the commercial ends and the weather channel flickers on your TV screen. Real life comes back to you in full force as you realize the only things spread on your table right now are to-do lists and piles of receipts. We get it! Life can seem hectic and out of control sometimes - even more so around the holidays. With super-stretched budgets and unexpected expenses, you may be in need of extra support. That's why for the past 25 years and counting, Speedy Cash has sought to provide loan solutions that fit into your routine and financial goals. Read on to find out about all the different ways you can get started!
Go online. Anyplace, anytime
Whether you have a recurring date with your PJ pants or a calendar that's packed watertight, online loans could be the solution for your schedule. Find answers to your loan questions via our Help Center or research each loan individually. Whether you're looking for an installment loan, line of credit, title loan or payday loan, you can get the lowdown (loan-down? Nope, too far) on each, how they differ, and find the solution that's the best fit for you.
Once you're ready, applying for the available loans online can be as easy as filling out a few forms. Our step-by-step online application walks you through the process of applying for a new loan, including providing things like:
Basic identity verification through your SSN and driver's license or passport
Personal information such as mailing address, email address, and phone number
Income details like type, amount, and frequency
Bank routing information to send your funds, if approved
And that's it! Once you've completed the online application, you'll receive a lending decision and are on to the next stage of your financial journey. If you're approved, you'll receive an email with all the details regarding your loan and can manage your loan via your online portal.
Want to learn more about the Speedy Cash loan process from start to finish? Check out Loan Process as Easy as 1 2 3!
Skip the trip. Call us first
Maybe online research isn't your jam, or you have some burning questions that only a real-live person can answer. (No sorry, our loan specialists can't help you with that mysterious mole on your back.) But loans by phone can be a great way to complete your application with a knowledgeable representative there at every step.
Our Customer Service representatives are trained to know the ins and outs of every loan product we offer and often keep tabs on common questions or pitfalls so they can provide you with the most straightforward and stress-free experience. But don't take our word for it! We reached out to some of our representatives to see what they had to say:
"Being able to help a customer makes me feel I have helped relieve stress for at least one thing. I like being able to help a Customer understand loans."
- Priddy L.
When asked to list some of their favorite aspects of working with Customers, Stephen W. said, "I feel that my friendliness and empathy go a long ways to helping people feel at ease when applying for a loan in a difficult time. People are happy […] to hear a cheerful voice on the other end of the line."
Already completed your loan application? Customer Service reps are there for you throughout the entire life of your loan. You can always reach out and get help when you need it, no matter how desperate the situation:
"Many Customers oftentimes call in to customer service feeling very distressed regarding a particular event in their lives - when I find solutions for these Customers, whether it's a payment plan, helping the Customer better understand the terms of their loan, or simply providing them the contact info they need, I feel very satisfied in knowing I helped to make their lives just a little bit easier."
- Ashley D.
So pick up the phone! We're on the line 7 days a week.*
Real people. Real solutions. Come in to chat
Need to see a friendly face instead of just a voice? Feel more secure when you can sit down one-on-one and hash out all the loan details? Looking for any excuse to show off that fresh new outfit? Then chances are you're thinking, "Is there a loan store near me?" No matter your reason, Speedy Cash is there with hundreds of locations across the nation to provide a personal, knowledgeable loan experience.
Much like our Customer Service representatives, our Store Team is top-notch when it comes to loan support. And beyond that, they're all about building relationships with our customers:
"I love hearing their stories and learning life lessons from them! I love being able to get on the same level and relate, [whether] it's our kids are struggling in school, sports, crazy family members or they just need a minute to let it out and rant about the world! My absolute favorite is when they come in and have a smile on their face."
- Cora C. (Store Manager - Alabama)
Feeling totally lost or don't know where to start? That's where an in-person representative can really shine!
"I make sure the Customers fully understand what our terms and repayment schedule are before signing the contract [and] assure them they are not alone; we all need help at some point. A little compassion goes a long way."
- Jennifer M. (Store Manager - Arizona)
What's the top thing our Store Team wants you to know? Alma C. (Store Manager - Texas) focuses on "how the loan works. Explaining the terms and fees […] makes [it] easier for Customers to understand the cost of the loan and creates an ethical and transparent environment elevating the possibilities for success."
If you're in need of some bright smiles and personalized support, stop by one of our stores. Hugs may or may not be available upon request. And who knows? We may be able to check a few more things off that to-do list of yours while you're here.
Your loan. Your life
We understand the loan process can feel intimidating. With everything else in your life - especially with the holidays fast approaching - it can seem like there's no way to get it all done. Bottom line: we're here for you! With so many ways to apply and get support, we hope Speedy Cash has earned our reputation for providing convenience when it counts.
*Loans by Phone Customer Service hours; Mon-Fri: 8am-9pm CT and Sat-Sun: 9am-4pm CT
Related Articles