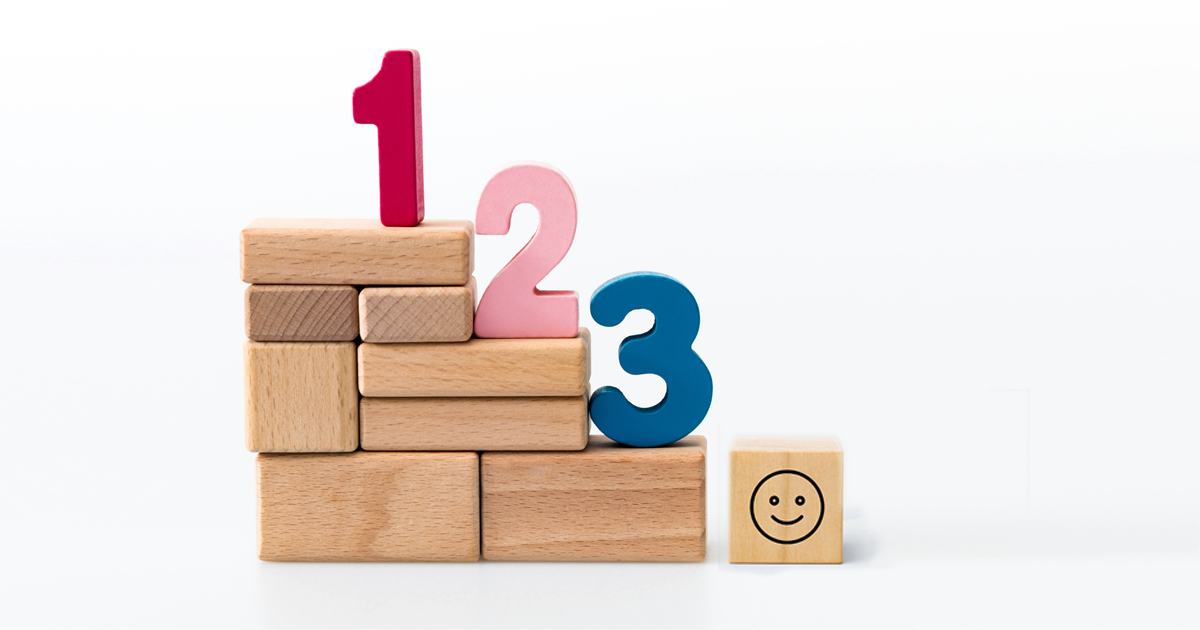 Loans
Loan Process as Easy as 1 2 3!
Applying for a loan can be a daunting task, especially if you're in a situation where you really need some cash fast. Trying to sort out all the requirements to apply, how quickly you receive your funds, and what the repayment process looks like can all feel like too much. At Speedy Cash, we believe all loans should be easy loans - that's why we're here to break down the steps and walk you through the loan process from start to finish.
1. Applying for a loan
While there are many loan options to fit your needs, if you're looking for a quick loan in between paychecks to cover emergency expenses, then a Payday Loan could be your best bet. Speedy Cash offers a convenient loan application online, but if you have specific questions or want to be guided through the loan process, you can visit one of our stores too.
Before you can apply for a Payday Loan, you should:
Be at least 18 years old (19 years old in Alabama)
Have an open and active bank account
Have valid identification
One important thing to note is that "great credit" is not on that list. One of the reasons Payday Loans are so popular is the fact that people with less-than-stellar credit could still be approved.1
If you're eligible based on the list above, the loan application itself becomes fairly straightforward. Think of it like taking a long quiz (except we won't ask you for your astrological sign). To ensure you have all the information required to complete your application, it might help to have the following items on hand before you apply:
Valid ID such as your driver's license or passport
Social Security Number
Valid phone number
Income information such as income type, pay frequency, and amount
Checking account and routing number
Optional items required for some states such as

Bank statement from the last 60 days
Recent proof of income
Once you've completed your application and receive a lending decision, you'll be asked to review and sign your loan documents (if you're approved). Aspects of the loan can vary by state, so be sure to read these documents carefully before signing.2 They will also spell out important details like the terms of your loan, repayment timeline, and any additional charges or fees.
2. Receiving your funds
This is our favorite part - getting you your funds! Speedy Cash is one of the first online lenders to offer online Payday Loan funds instantly deposited† to a debit card (just another way we try to put the "quick" in quick loan). This means that if you are approved online and have provided your debit card information during the application process, then you can be prepared to start using your funds right away!
If you would rather have your funds deposited into your bank account, we also offer direct deposit. This is where the banking account and routing numbers you gathered to apply come in handy. Funding times vary for direct deposit, but typically you should receive your funds by the next business day.
The final option for payment is simple - cash in hand. If you applied in-store and were approved, you can walk out of the door with your full loan amount. Our store representatives may notice a little extra bounce in your step, but we promise to be discreet about it.
Once you receive your funds, they are yours to spend however you need. Payday Loans are typically used to cover emergency repairs, higher-than-normal bills, or any other expenses that can't wait until your next paycheck.
3. Repaying your loan
Payday Loans tend to come due at the time of your next pay. The loan amount is usually due all at once, and there are several different options for repayment:
At Speedy Cash, some of our top priorities are honesty and support. If you're having trouble paying off your loan, call us or stop by a store! We may be able to work out a payment plan, extend your due date, or refinance your loan. Our goal is to get you back on your feet and back out there doing your thing (…thang? Nope, sorry we went there).
We're here for you
Knowing the ins and outs of the Payday Loan process is a vital piece in navigating your financial puzzle, but we also think it's important to be honest about your individual situation. Payday Loans can be a useful option in an emergency but come with no small amount of risk. If you're worried about the potential pitfalls of a quick loan or have realized you have needs that require a different lending situation, we can help you sort things out! Give us a call or stop by a store near you and we could help you take on your next big challenge .
† Instant funding is not applicable for all debit cards and is not available in New Mexico, Ohio or South Carolina. Subject to system limitations. Some restrictions may apply.
Related Articles