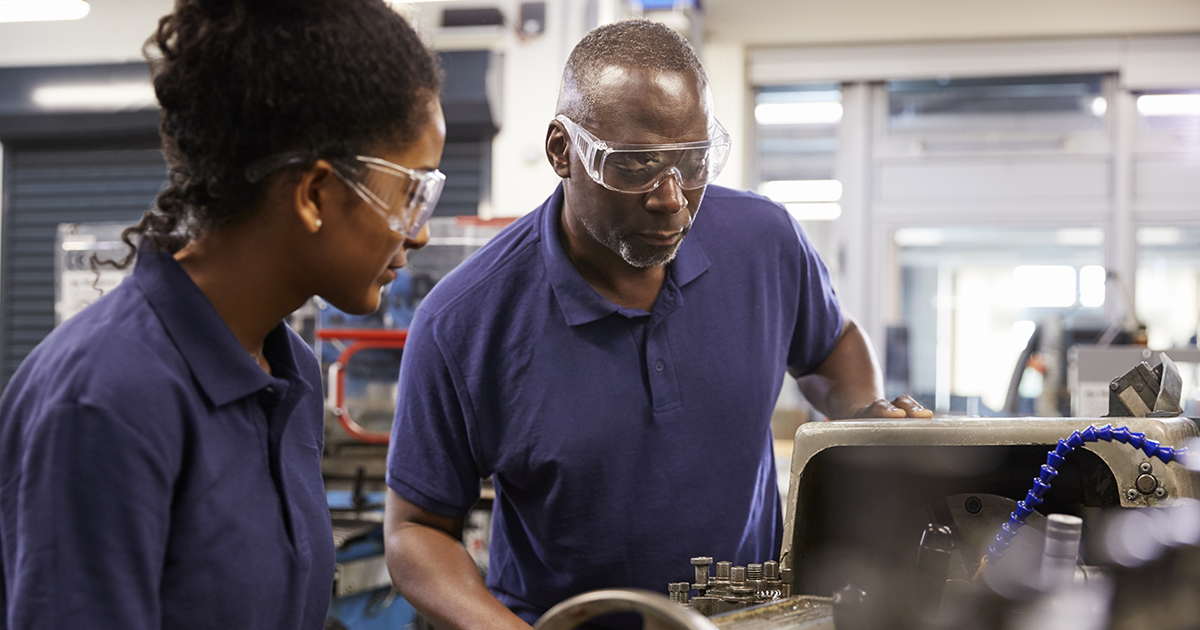 Loans
Missouri Jobs – a Top Leader for Apprenticeships
If the word apprentice conjures up images of the "wax on, wax off" or "The Force you must use" variety rather than a steady, high-paying job track, you're not alone. For the majority of the nation, a college degree is the more widely accepted path to a "successful" career. But as tuition costs continue to rise - the average 2021 student borrowed $29,719 in student loans - many are beginning to consider alternatives to the four-year plan.1
And it just so happens that apprenticeship programs are the perfect alternative for the more than 241,000 new apprentices who entered into these programs last year, a number that has persisted despite the pandemic.2 And why not, when in 2020 the average annual salary was $70,000 upon completion of an apprenticeship program according to a 2020 Department of Labor survey.
MO as master sensei
Missouri is one of the primary states leading the charge in the apprenticeship initiative. This past year they earned their spot as one of the top locations for apprenticeship programs and are ranked 4th in the country for the highest number of new apprentices.3 Their state-wide focus began gaining momentum in 2019 with the Missouri One Start program and became record-breaking in 2020 when the Missouri Department of Higher Education and Workforce Development and the Missouri Chamber of Commerce and Industry launched Missouri Apprentice Connect.
The platform is essentially a free, centralized matching service to help businesses with registered apprenticeship programs find high-quality candidates. The state is divided up into approximately ten different regions, making it easier to find opportunities close to home. The service has been successful so far. Among those apprentices that complete their program in Missouri, 83 percent of them are still employed with their originally matched company twelve months later.3:1
Wealth of opportunity
With so many resources directed towards maintaining a healthy workforce in Missouri, it's no surprise that businesses across the state - from sewing to software management - are now upping their game to make their apprenticeship programs more competitive and attractive. The State of Missouri's Information Technology Division (ITSD), for instance, was nationally recognized this fall for its recruitment and retention initiatives.4 Chief Information Officer Jeffrey Wann recognized that, "in order for us to compete in today's job market, we have had to not only look at the salaries of our employees, but also find innovative ways for them to grow professionally. Our commitment to long-term professional growth and continuing education has been at the center of our strategic employee retention planning." These investments have garnered the attention of big-name companies like LaunchCode, Bitwise Industries, CyberUp, Oracle Center and Cyderes. State officials are hoping these programs will help Missouri's workforce remain competitive in the emerging technology sector.
On the other end of the job market spectrum, a Kansas City nonprofit sewing program known as The Sewing Labs was selected for a federally-sponsored initiative to "create equitable and debt-free pathways to good-paying jobs."5 The training program offers 30 weeks of sewing instruction followed by 20 weeks paired with a local employer. Since its launch in 2016, The Sewing Labs has made a tremendous difference in the Kansas City community, especially among the marginalized population. Eileen Bobowski, executive director at The Sewing Labs, wants local nonprofits to know "that we have a viable path for their clients that can lead them into financial dignity."
Missouri's workforce investment may have started out as a top-down initiative to keep local employees stateside, but its success has meant much more for residents than national recognition. The increase of quality apprenticeship programs has highlighted a real need for alternative pathways into the workforce, filled gaps in highly skilled but often undervalued professions, and given hope to those who thought a college degree and lifelong debt was their only chance for a competitive career.
No MO stress
Feeling the paycheck-to-paycheck pressure yourself? Or maybe those apprenticeship programs sound like a good place for a fresh start. While you're considering your options, check out Speedy Cash to see if we can help! We offer online installment loans or lines of credit and, if you're in the neighborhood, you can speak with one of our store representatives about a title loan. We could help you become your own financial master!
Related Articles