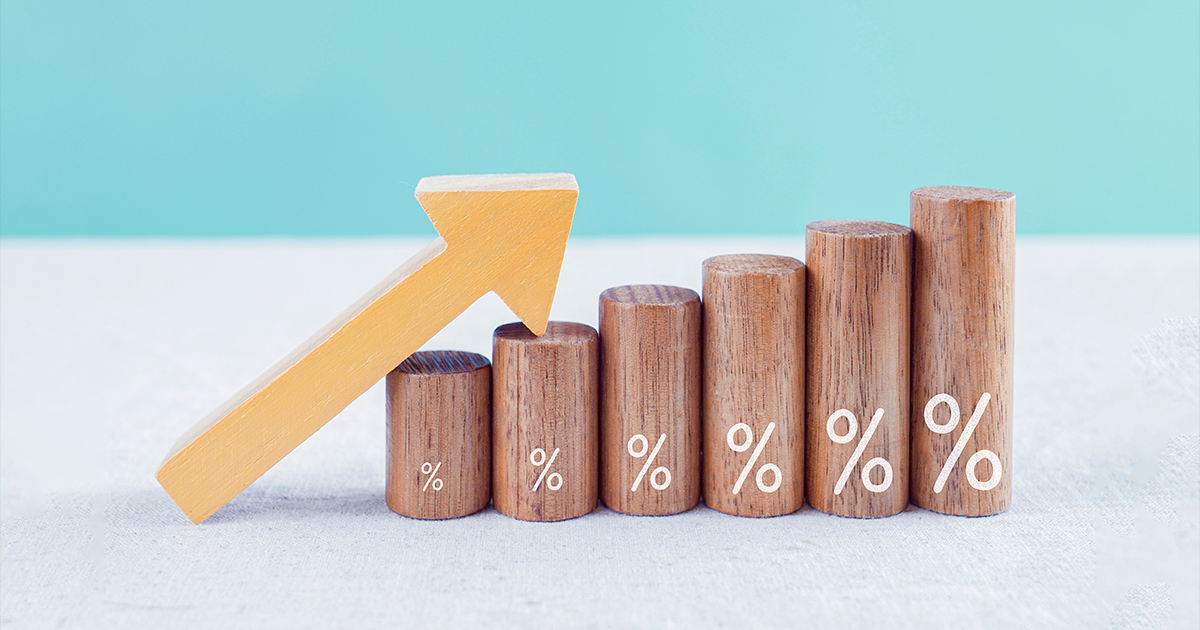 Financial Fitness
3 Ways the Federal Interest Rate Increase Could Affect You
If you're like me, you may have noticed a recent uptick in the rising costs of daily commodities. From the grocery store to the gas station, we can all feel the squeeze of higher pricing on all sides. And with The Federal Reserve announcing a 0.25% interest rate increase, we'll start to feel those ripple effects within the interest market, as well.1 This means anything that involves interest rates will be affected, like auto loans, mortgages, and credit card rates. Here's what you need to know about the rate hike and how to brace your pocketbook for the months ahead.
Mortgages
As anyone who is in the process of looking to buy a home can attest, the demand for homes is ultra-competitive nationwide. Don't expect that to change anytime soon. Factor in the already existing dilemma of low housing inventory, and one can safely conclude high house prices will persist during the spring and summer home-buying seasons. The 30-year fixed-rate mortgage exceeded 4% for the first time since May of 2019, and should continue to rise as the year progresses.2 What does this mean for you? Homebuyers can expect to pay more in mortgage payments as the interest rates, and the price of homes in general, continue to climb.
Credit Cards
Increasing interest rates will materialize in your credit card statements, as well, which means it could be beneficial to pay down any existing debt before those increased rates become the new normal. Chief financial analyst at Bankrate.com, Greg McBride, says to the Seattle Times that doing this will help insulate you from the rate hikes we expect over the coming months, and adds that paying down debt will give consumers a clear runway to get that debt paid off for good without facing the headwind of interest charges.3 Perhaps now is the time to pay down that credit card balance in full, before interest rates take the wind out of your sails.
Auto Loans
In slightly better news, while interest rates on auto loans may see a slight uptick, it won't be substantial.4 Rates will increase, but won't be nearly as impactful to your bottom line as mortgage payments, for example. McBride adds that the difference of a quarter percentage point on a $25,000 loan is $3 a month, not nearly enough to dissuade the average car loan prospect. However, experts warn supply chain issues could reshape the market drastically if supply can't keep up with demand, so keeping an eye on market values would be sensible.
Preparation is Key
With more interest hikes looming, the best way to prepare for a cooling economy is to reduce your overall spending, pay down debt, and save, save, save.5 Depending on your situation, your priority may be paying off any high interest loans, as it is a safe bet those rates will only climb further into pre-Covid era trends. As we see our dollars not going as far, it will inevitably become unavoidable to recognize the effects of the rising rate hikes, but I submit that it's better to save than be sorry.
Related Articles