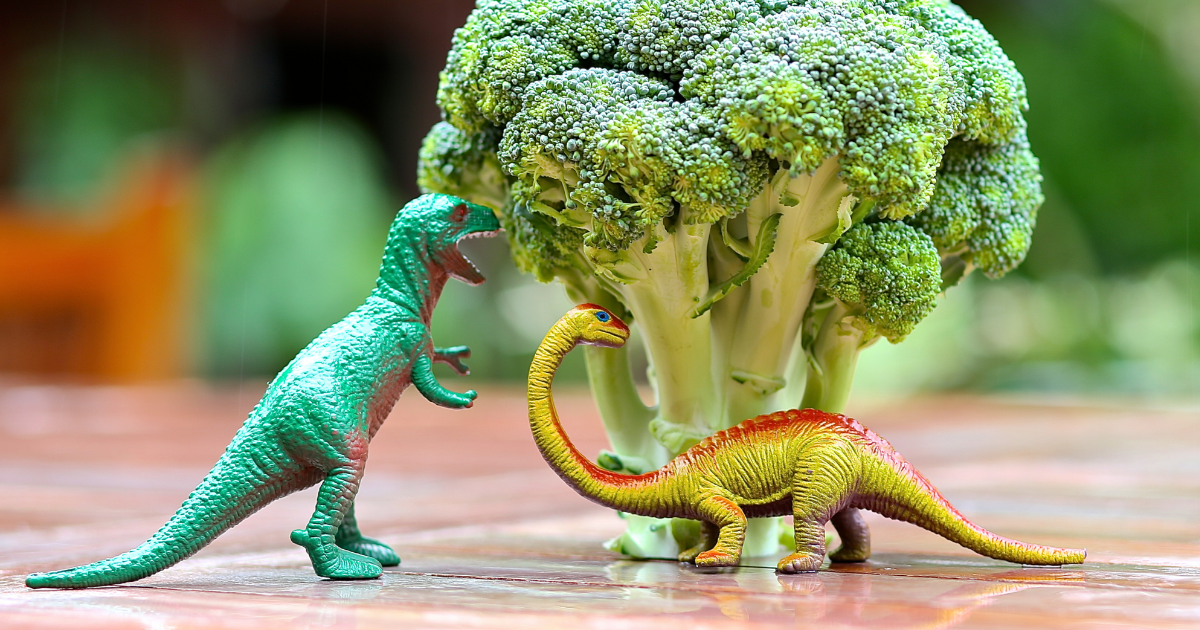 Saving Money Tips
Happy Tummy Recipes on a Budget - for Picky Eaters
I've spent many an evening trying to think of healthy, creative meals to serve my kids that won't make them recoil in disgust. And if you're one of those parents that can see the value in veggies, you can understand my dilemma. I used to "sneak" vegetables into their meals, but of course they would find them and then their whole world would end. Can't find their shoes, but can find cauliflower rice mixed with regular rice... Super sleuths. And I'm not alone in the picky eater realm. According to NPR, 20% of children are part of the picky eaters club, but luckily most of them will outgrow the habit.1 (P.S. I don't know what magic ingredients other bloggers are using to get their kids to gobble up veggies without complaint. Good on them, but I'm just thankful for Flintstone vitamins and a lack of scurvy.)
So, all is not lost! Except maybe the occasional sock or homework assignment. If I can serve a somewhat nutritious meal and offer a veg on the side to complement the main dish that they might possibly maybe perhaps find appealing, I call that good. I mean, I survived on microwave dinners and Spam for a good 10 years as a kid, and that was during vital growth periods. Even as an adult, I wouldn't turn up my nose at a Spam and egg sandwich. But, now I'm just rambling. Let's stop making meal time so difficult and full of pressure! Let's embrace easy-peasy recipes for a good price that will keep everybody, for the most part, content and well, sane. Check out my list of go-to recipes that have made picky eaters' tummies happy at my house.
Pork street tacos
Who doesn't like tacos?! Well, my kids until they had this recipe. After that, they completely fell in love with constructing their own taco dinner and scarfing it down. Street tacos are so super simple to make, yet full of flavor. Pork is an inexpensive protein and the additional ingredients are easy to find for cheap.
Estimated costs
Pork tenderloin - $2.99/lb
Small corn tortillas - $1.88 on sale (24 count)
White onion - $0.75/each
Cilantro - $0.89/count
Taco seasoning - $0.39/packet
Total: $6.90 (Serves 4)
Price per serving: $1.73
Recipe:
Dice onion and chop cilantro. Dice pork tenderloin. Heat skillet to medium high heat; add oil. Add pork and season with taco spices. Cook pork fully. Set aside. Heat corn tortillas in a dry skillet on stove top. Turning over until heated to your liking. Construct your delicious taco dinner!
Feel free to add your own toppings:
Avocado - $0.99/each
Lime - $0.50/each
Off-brand Queso Fresco - $2.49/10 oz
Salsa verde - $0.99/7 oz
Instant Pot lasagna soup
My kiddos flipped over this Instant Pot lasagna soup recipe. I thought they were going to give me grief because, kids. But they rave about how amazing it is every time. And talk about convenient - Hello, Instant Pot! I need to give a shout out to Lindsey Schrant because she's the one who introduced me to this cheap, simple bowl of delish.
Estimated costs
Ground beef - $4.49/lb (80% lean)
Oven-ready lasagna noodles - $1.29/12 oz
Chicken stock - $2.49/32 oz (ONLY need 16 oz) $1.25
Pasta sauce - $1.00/24 oz can
Pasta seasoning - $0.49/packet
Heavy cream or milk - $2.19/16 oz (ONLY need 4 oz) $0.55
Water - FREE 2 cups
Side note: Heavy cream can get pricey. I've used the 2% milk that we had on hand, and it worked without any problems.
Toppings:
Ricotta cheese - $1.99/15 oz
Shredded mozzarella cheese - $2.29/8 oz
Total: $13.35 (Serves 5)
Price per serving: $2.67
Recipe:
Brown ground beef on sauté mode in Instant Pot until fully cooked. Drained excess oil. Keep ground beef in pot. Add seasoning, 2 cups of chicken broth, 2 cups of water, 1 cup of heavy cream (or milk), can of pasta sauce, and broken up lasagna noodles. Close the Instant Pot lid and pressure cook on high for 8 minutes. Use the quick pressure release venting knob - and for goodness sake, be careful.
For the topping:
Just mix the ricotta and mozzarella cheeses for that amazing cheesy lasagna topping. Everyone knows what will satisfy their personal cheese fix, so I'm leaving the amounts up to you!
Baked chicken thighs
This baked chicken thighs recipe was: mind = blown. So much flavor bursts from the chicken with just salt, pepper, and a smidge of oil. Personally, I think dark meat chicken has more flavor and doesn't dry out as easily as white meat chicken breast. I like to buy the chicken thighs already boneless and skinless - it's just easier for me to work with and it's healthier.2 But you can save some cash by removing the bone and skin yourself.
Estimated costs
Boneless & skinless chicken thighs - $2.49/lb
Olive oil spray - $2.69/5 oz
Salt & pepper
Total: $5.18 (Serves 4)
Price per serving: $1.30
Recipe:
Preheat oven to 400 degrees. Remove the chicken thighs from package and pat dry with paper towels. Lightly spray chicken with cooking spray. Season with salt and pepper. Bake for 35 to 45 minutes.
Tip: Chicken should reach an internal temperature of 165 degrees before eating.
Pair these boss chicken thighs with potatoes, steamed veggies, or a salad. The kiddos' mouths will be so full of yummy chicken, they won't have room to complain about vegetables!
Runza casserole
Do you know what a "Runza" is? 3 If not, it makes me sad to think about what you've been missing. A Runza is a traditionally German yeast dough bread that is filled with wonderfully seasoned beef, cabbage and onion. I'm a Nebraska native and people there love their Runzas. Down here in Kansas, they call them "bierocks". Here's a simple way to make that comfort food sandwich into a casserole everyone can enjoy!
Estimated costs
Ground beef - $4.49/lb (80% lean)
Crescent dinner roll tube (2) - $1.25/each
Small head of green cabbage - $0.79/lb
Small yellow onion - $0.65
Shredded mild cheddar cheese - $2.29/8 oz
Total: $10.72 (Serves 4)
Price per serving: $2.68
Recipe:
Preheat oven to 350 degrees. Dice small onion. Chop half the cabbage into to small pieces. Lay out one crescent dinner roll sheet in baking dish, intact. Bake until golden. Cook ground beef and onion in skillet or pot. Drain excess grease, if needed. Add chopped cabbage to pot, cook until wilted. Season to taste with salt and pepper. Stir to combine. Spread beef mix on top of baked crescent roll sheet. Add cheese. Place second, unbaked, crescent roll sheet to top of cheese & beef mix. Bake for another 13-15 minutes until dough is golden brown. Remove from oven and devour! The kids may not even notice the cabbage, veggie win!
Turkey meatballs
Talk about yummers! These turkey meatballs are easy to whip up for a quick, tasty main dish the kids will love as much as they enjoy eating with their fingers. Feel free to add your personal favorite BBQ sauce or ketchup for dipping fun!
Estimated costs
Fresh ground turkey - $3.49/lb
Milk - $0.95/0.5 gallon (1/2 cup)
Quick oats - $2.49/42 oz (3/4 cup)
Large egg - $1.69/12 count (1 egg)
Small yellow onion - $0.65 (1/4 cup)
Garlic powder - $1.00
Salt & pepper
Total: Less than $10.27 (Serves 4)
Price per serving: Less than $2.57
Recipe:
Preheat oven to 350 degrees. Place quick oats and milk together to thicken for 1 minute. Combine ground turkey, quick oats mixture, egg, onion, garlic powder, salt and pepper until evenly distributed. Form into 1" balls. Place in baking dish. Bake for 1 hour. Serve this finger food to your foodies with smashed taters and veggies or go picnic style with chips and pasta salad! Either way, it's food love!
Chili with beans
I LOVE chili, especially on a cool fall day or cold winter evening. Chili is like a warm hug of carby goodness to fill my belly, and I enjoy every bite. Not only is chili with beans filling but it's packed with fiber, protein, vitamins and minerals. Beans are technically categorized as legumes, but their attributes are super close to vegetables, so that's a win in my book!4
Estimated costs
Ground beef - $4.49/lb (80% lean)
Kidney beans - $0.69/15.5 oz can
Pinto beans - $0.69/15.5 oz can
Kroger crushed peeled tomatoes - $1.00/28 oz can
Chili seasoning - $0.49/packet
Total: $7.36 (Serves 4)
Price per serving: $1.84
Chili with beans can be easily dressed up with:
Sour cream - $1.88 (on sale)
Shredded cheese - $2.99/8 oz
Diced green onion - $0.89/count
Recipe:
Brown ground beef in pot until fully cooked. Drained excess fat. Keep meat in pot and add seasoning. Add cans of beans and tomatoes. Mix and heat to desired temperature. Enjoy!
Related Articles