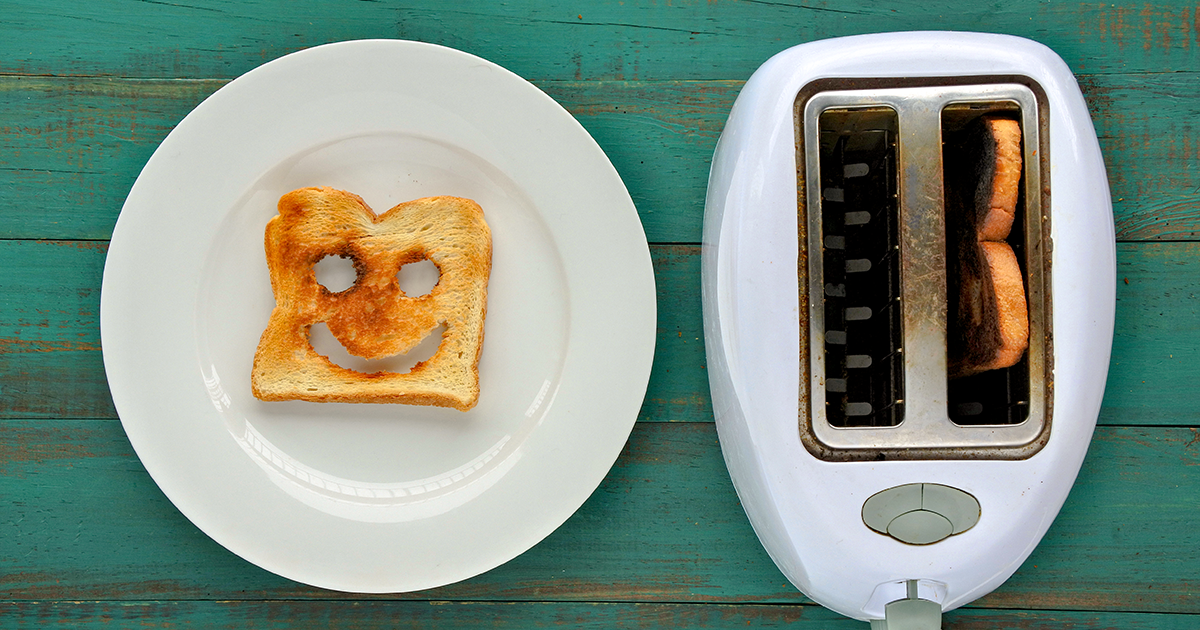 Saving Money Tips
5 Pantry Recipes During Social Distancing
While abiding by social distancing guidelines, grocery shopping brings on a whole new meaning. To do my part, I check my pantry to see what kind of meals I can come up with before heading to the store. Through my pantry shopping experiences, I've found a couple of pantry recipe faves that I wanted to share – check out my faves so you can limit your grocery trips as well.
One-pot pantry pasta
From macaroni to spaghetti noodles, I've always got pasta in my pantry. I'm willing to guess you do, too! It's time to give that carby go-to the spotlight by making a Tex-Mex themed one-pot pasta dish.
No worries if you don't have the exact veggie ingredients. Check out what canned vegetables you have and see what'll work.
Search the pantry for:
1 – 16 oz. jar of salsa ($1.39)
1 – 15 oz. can black beans, drained ($0.79)
1 – 11 oz. can corn, drained ($0.59)
1 – 14.5 oz. can beef or veggie broth ($0.50)
2 cups water
12 oz. of pasta ($1.00)
2 cups shredded cheddar (optional) ($2.99)
Estimated total: $7.26
Approximate per serving: $1.81
Cook it up:
In a large pot, pour in salsa, black beans, corn, broth, water, pasta and 1/2 cup of cheese.
Bring contents to a boil. Then turn down to medium heat, while continuing to stir, and cook for 10-12 minutes or until pasta is tender.
Remove from heat and stir in remaining cheese, if desired.
Once the pot of pasta is ready, serve with a garnish of cilantro (to avoid going to the store, I used the dried cilantro in my pantry).
Instant Pot® tuna casserole
Besides being a mega simple recipe, this Instant Pot® tuna casserole dish is a delicious alternative to red sauces and meat. And check this out: you can freeze and reheat later! Again, if you don't have the exact ingredients, just find what will work from your pantry.
Search the pantry for:
1 – 12 oz. of whole grain noodles ($1.00)
2 – 10.5 oz. cans cream of mushroom soup ($0.85 each)
2 – 5 oz. cans of tuna ($0.79 each – canned chicken would also work)
Vegetables of your choice (my preference is a can of mixed veggies)
3 cups water
Cheese (optional) ($2.99)
Estimated total: $7.27
Approximate per serving: $1.82
Cook it up:
Place water, noodles, mushroom soup and tuna in the Instant Pot® and stir.
Secure lid and set at high pressure for 4 minutes.
Once cooked, carefully quick release.
Stir, add cheese (if desired) and serve.
This pantry-ready version of tuna and noodles is sure to delight no matter if we're in quarantine or not. Feel free to have seconds, or even thirds! It's that good.
Pantry scalloped potatoes
I love potatoes in every way they can be made. But scalloped potatoes is one of my all-time faves! This recipe can be a meal in itself or you can use it as a tasty side to a beef or chicken main dish. This simple comfort food will make some happy bellies, and you can use up that sack of potatoes that's been hanging out at the bottom of your pantry. (Or is that just me?)
Search the pantry for:
1 – 10.5 oz. can condensed golden mushroom soup, undiluted ($1.67)
1 – 10.5 oz. can condensed creamy onion soup, undiluted ($1.67)
1 – 10.5 oz. can condensed cheddar cheese soup, undiluted ($1.67)
8 – medium peeled potatoes, sliced thin ($2.99)
Estimated total: $8.00
Approximate per serving: $2.00
Cook it up:
Preheat oven to 350 degrees.
Mix all three soups in a bowl.
Grease a 13 in. x 9 in. baking dish.
Layer 1/3 of potatoes in dish.
Top potatoes with 1/3 of soup mixture.
Repeat layers.
Cover baking dish with foil and bake for 1 hour, or until potatoes are tender.
Remove from oven, let cool for 10 minutes and serve.
Canned chicken and rice
Whoever thought of canning chicken was an absolute genius! It seems like you could make 101 recipes out of canned chicken, but this canned chicken and rice recipe hit the growling tummy spot for me!
Search the pantry for:
1 - 1 ¼ cups of chicken broth or chicken stock ($0.50)
1 – 14.5 oz. can stewed tomatoes ($0.59)
2 – 4.5 oz. cans of white chunk chicken breast, drained ($1.19 each)
¾ cup uncooked long grain white rice ($0.89)
¼ teaspoon garlic powder
1 ½ teaspoons dried basil
1 cup frozen peas (if desired) ($1.00)
¼ teaspoon hot pepper sauce (if desired)
Estimated total: $5.36
Approximate per serving: $1.34
Cook it up:
In a saucepan combine broth, garlic powder, basil and stewed tomatoes.
Bring to a boil over medium-high heat.
Stir in rice.
Reduce heat to low, cover and cook for 20 minutes (stir occasionally).
Carefully stir in chicken, and if desired, peas and hot pepper sauce.
Cover and cook until rice is tender, approximately 5 minutes.
Once all these goodies have combined, give it a good stir and serve.
Double chocolate black bean brownies
What would a good dinner be without a delish dessert … But black beans? I know, double chocolate black bean brownies might seem odd, but they are so rich and decedent that any chocoholic will fall in love. After all, don't we all deserve a little sweetness right now? Not ALL these items are from the pantry, but they are ingredient staples. And some pantries might allow you to make them gluten-free!
Search the pantry for:
1 – 15 oz. can black beans, drained and rinsed ($0.79)
¼ cup dry rolled quick oats ($0.18)
¼ cup cocoa powder ($0.55)
2/3 cup honey ($3.29)
¼ cup coconut oil ($0.33)
1 teaspoon vanilla extract ($1.19)
½ teaspoon baking powder ($0.10)
Pinch of kosher salt
1 cup chocolate chips, divided in half ($1.38)
2 large eggs ($0.12)
Estimated total: $7.93
Approximate per serving: $0.99
Bake it up:
Preheat oven to 350 degrees.
Grease 8 in. x 8 in. baking pan.
Place uncooked oats in food processor and pulse for 1 minute.
Leave finely chopped oats in food processor, add all other ingredients except chocolate chips. Pulse until combined.
Fold ½ cup of chocolate chips into batter.
Pour mixture into baking pan.
Top batter with remaining chocolate chips.
Bake brownies for 30-35 minutes.
Remove brownies and let cool.
A happy tummy and a happy heart
Even though we're living through some really rough times right now, we need to care for ourselves and our families. One of the best ways to do that is to have a meal with them, if safe to do so. These money-saving pantry meals prove you don't have to brave the grocery store or depend on restaurant take-out to enjoy a good dinner.
And did you know? Cooking from home not only helps keep ourselves and others safer by staying home1, it may help us strive for a healthier diet and more quality time with family. According to Harvard Health Publishing, "the more people cook at home, the healthier their diet, the fewer calories they consume…"2. So give these pantry recipes a try before you decide to opt for takeout.
Related Articles