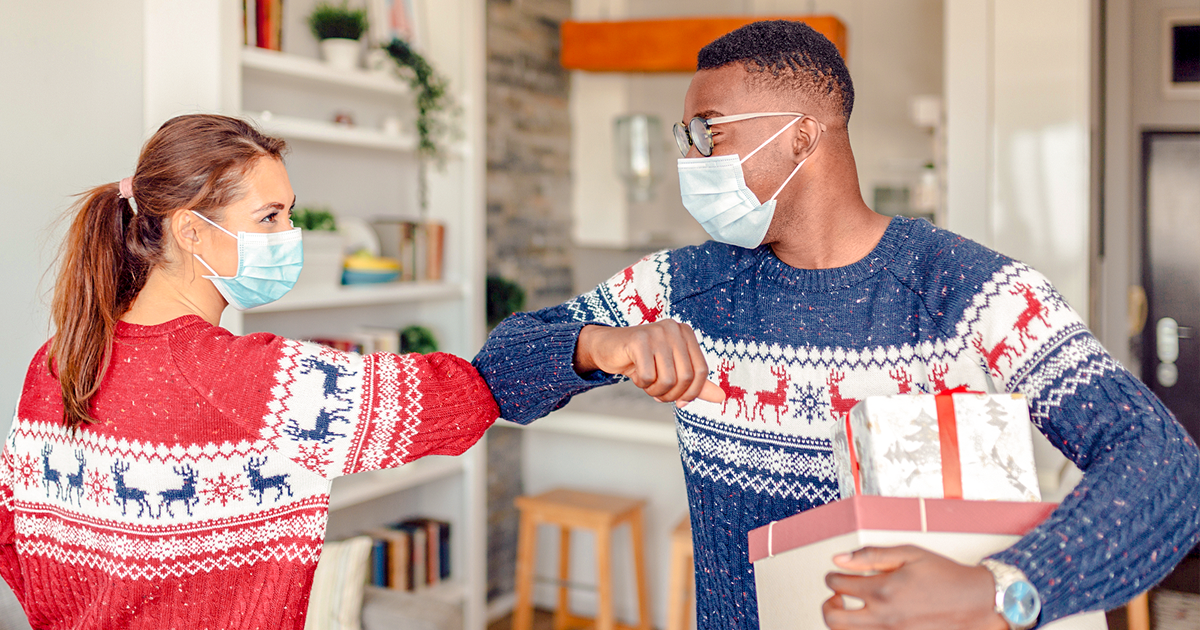 Saving Money Tips
Big Heart, Low Budget Holiday Gift Ideas
Every year the holidays seem to sneak up on us. But this year, the holidays have been super stealth ninjas. Our minds, bodies, and spirits have been on the 2020 rollercoaster with no chicken exits. So, holiday gift giving ideas are a welcomed distraction—if we don't stress. Research shows that we gift-givers put tons of pressure on ourselves to get the "perfect gift" which causes anxiety.[1] Give yourself the present of less holiday worry by reading up on gift ideas that won't make a hole in your pocket!
Show you care
More than 50% of U.S. adults worry about the cost of giving presents.[2] But caring for someone is free and could be more of what they need rather than lotions, knickknacks, or socks (even though these are cool presents, too). You can show you care by rolling up your sleeves and doing some dirty work.
Clean house
As a mom, my house often looks like it was hit by an EF5 kid-nado. But on the rare occasion toys, markers, and shoes get picked up and the carpet is vacuumed, I feel like I can breathe easier. The U.S. Bureau of Labor Statistics estimates women spend an average of two hours and 15 minutes and men spend around one hour and 25 minutes per day completing household activities like cleaning, laundry, and house maintenance.[3] So a nice pause from chores could be the mental break your friend needs.
Arrange a time to surface or deep clean your gift recipient's house.
Check with the homeowner about particular cleaning supplies.
Encourage your friend to take a walk or bike ride so they don't feel the need to help.
Shovel the sidewalk or driveway
After I moved into my house, a big snow storm hit. When I went outside to start shoveling, I found one of my neighbors had already done it for me! I still don't know who it was, but man, I'm still feeling the love. Scooping a snowy walk or driveway is a thoughtful way of showing appreciation to your friends or neighbors.
Make it a two-for-one deal! Before or after you scoop your own property, pop over to your neighbors' house!
Be prepared with a shovel or snow blower, warm clothing, and footwear with traction.
Be sure not to overexert yourself while shoveling. The American Heart Association cautions those who have health problems or live a sedentary lifestyle to be careful, take breaks, and not eat a big meal or drink alcohol right before shoveling. Listen to your body.[4]
Shop, or pick-up and deliver
Volunteer to go shopping or even do a grocery pick-up for your friend who has already purchased items through an online app like Walmart or Kroger.
Verify that you're a pick-up person on their order.
Wear your mask and wash your hands!
Leave their items on the front porch and let them know they're there.
Get crafty
Dollar stores and I are on a first name basis, but you can find crafting clearance or sale deals at several different hobby stores. And you need only jump on Pinterest, YouTube, or Instagram to snag great project ideas that won't cost you tons of money.
No-sew blanket ($10) – Now this can be a project for you to complete and give away finished, or get all the materials together and ready as a fun project for a friend or family member. Either way, this throw blanket provides a lot of fun and warmth!
Decorative wreath ($10) – Jazz up someone's front door with a festive holiday wreath! Dollar store berry sprigs, a woven wreath form, and hot glue are all you need to bring some joy.
Soup mix in a jar ($6 per jar) – Warm hearts and tummies at the same time with this delicious five-bean jarred soup recipe and ingredients. Not only are beans healthy and relatively inexpensive, but they give a colorful presentation.
Bake with love, and clean hands
It's so important to be careful when making treats for others, especially during this COVID-19 pandemic. The CDC states there is very low risk of getting COVID-19 through food.[5] At the same time, it doesn't hurt to take all the precautions the CDC recommends for healthy social distancing and/or interactions. Here's some treat ideas for friends with a sweet tooth.
Cinnamon hard candies ($0.30/serving) – Sweets with a touch of holiday spice can make everything nice. And these candies are one of my faves!
Holiday cupcakes in jars ($1.50/jar) – Jarred cupcakes are a hot trend. They taste awesome and are just enough to satisfy a sugar craving without going overboard. And of course, holiday colors and decorations make it that much better.
Ready-to-bake cookie dough ($0.30/serving) – Go easy on yourself, and buy some ready-made sugar cookie dough, sprinkles, and frosting. Decorate with holiday pizzazz without overwhelming yourself or your kitchen.
Make a donation
There's nothing wrong with watching for sales and shopping (safely) for Black Friday and Cyber Monday deals. But if you have a set amount you'd like to spend, think about making a donation in a friend's name or to your favorite charity. Research the charity to make sure it's legit.[6] Then, let the feel-good vibes pay forward.
AmazonSmile – This can be a super easy way to donate all year long. Just make your purchases on smile.amazon.com and AmazonSmile will donate 0.5% of your qualified purchases to the organization you've chosen in your account set-up!
World Central Kitchen – Speedy Cash teamed up with Frontline Foods and World Central Kitchen to support our healthcare heroes with meals during COVID-19. Check out how you can get involved, too.
Food for Life – This non-profit organization provides meals all over the world. You can make a one-time donation or monthly donations as low as $10 which will feed 40 children.
You make it matter
Giving presents to our loved ones show we care about them, so let's not focus on how much we spend. And we definitely don't need to put even more worry on ourselves this year. So lighten your stress load and give gifts of help, treats, crafts, donations, or warm fuzzies because you and your friends and family are what make the gifts matter!
Related Articles