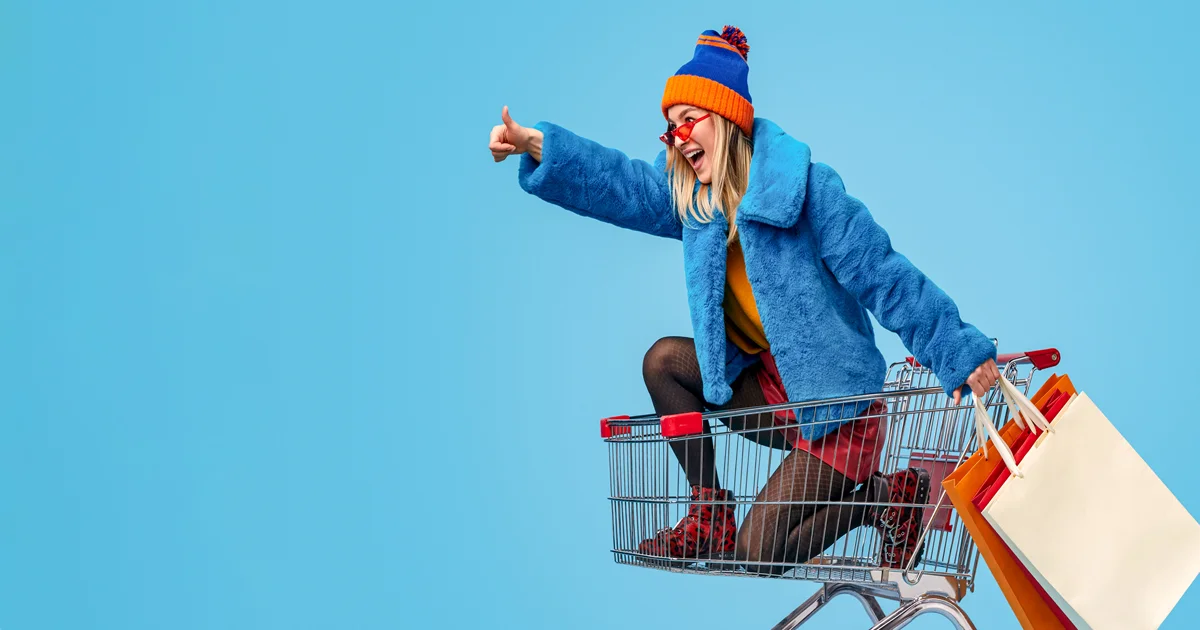 Saving Money Tips
11 Fresh Ways to Save Money
We're all looking for easy ways to save money and tighten up spending. A 2018 National Retail Federation report states 89% of shoppers claimed to buy from discount retailers such as off-price, outlet, dollar and discount grocery stores.1 This is a good start, and we want more! Here are some fresh, relevant ways to save money on everyday items, entertainment and those little extras.
Team up your streaming
If you subscribed to the majority of streaming services out there, it would likely cost upwards of $350 – and that doesn't even include Internet! While most of us don't have all of the streaming services, a 2020 Leichtman Research Group study found 56% of American TV households subscribe to at least one separate streaming device.2 I teamed up with two of my friends on services, and almost cut our individual bills by 2/3 each month. Here's some top streaming choices.
Check out shave clubs
According to the American Laser Center, the average woman spends $15.95 per month on shaving. Over a lifetime, that's more than $10K!3 Listen, you could save money on razors and not compromise on the quality of the shave. Psst! It's shave clubs.
Sharing memberships
Your bestie has an Amazon membership, your sister belongs to Sam's Club and you're a Costco member. Split up the cost of memberships and shop at all three! Double win, you could save even more by shopping in bulk or saving on shipping costs.
Amazon Household ($119 per year). Share benefits with one other adult in your home. Includes free Prime shipping, Prime Video, Amazon Photos, Twitch Prime, digital benefits and exclusive offers.
Sam's Club (annually).

($45) Club Membership: instant savings, fuel savings, tire and battery center, choice to apply for Sam's Club Mastercard with cash back perks, add up to 8 additional members at $40 per member, per year.
($100) Plus Membership: receive all club perks, cash back rewards, free shipping on most items with no minimum purchase, early shopping, free select prescriptions, discounts on optical, add up to 16 additional members at $40 per member, per year.

Costco (annually).

($60) Gold Star Membership: one primary card and one household card, valid at all locations worldwide.
($120) Executive Membership: one primary card and one household card, valid at all locations worldwide, annual 2% reward on Costco qualified purchases, benefits and savings on Costco services and travel products.
App it out
When you're looking to save cash, you know there's going to be an app for it. I asked some of the Millennials in the office to help me out on money saving apps and coupon sites. Alex and Denisse came to my aid, and they did not disappoint!
Honey: Alex loves having the free Honey extension on her computer. She said, "It checks everything that is added to my online shopping cart. When I click 'proceed to checkout' Honey pops up and checks for any coupon codes on the web and will automatically apply the best one with the biggest discount to my cart. I always check HONEY before I order anything." Snag Honey apps for iPhone or Android.
Ibotta: Alex also mentioned the Ibotta extension. She continued, "I don't personally use it, but my mom does and LOVES it! You just scan your receipt when you get home and get cash back if you buy certain products. And the products are items that you'd probably buy regardless of having the app." Get Ibotta apps for iPhone or Android.
Gas Guru: Gas Guru app gathers pricing info from the Oil Price Information Service. This ensures the most recent cheap prices, plus the app gives you directions to the closest, least expensive gas station.4 Download Gas Guru apps for iPhone or Android.
Free trial
Before fully committing, check out a service with a trial subscription or just sign up and simply cancel before the trial ends so you don't get charged. Denisse ingeniously used this hack! She said, "I signed up for a free trial of YouTube TV to watch the Grammys live." Sweet deal! Here's a list of free trial subscriptions to consider.
Music:
Video streaming:
Audio books:
Get your flex on – at no cost!
So you want to get ripped, or just get healthier? Same. But I know I don't want to owe big money on gym memberships. There are tons of free workouts to do at home via social media. While being cautious of new health routines, you could find physical training tips, awesome advice and community support.
YouTube – search trainer names, exercises or advice.
Instagram – follow your fave exercise influencers and techniques.
Facebook – join workout groups and gain support.
Shop at ALDI to find deals that could be worth their weight in gold! ALDI features high-quality goods at a cheaper price, and their store brand is first-rate. CNN reports, ALDI provides a no frills shopping experience, smaller stores, choice products with more than 90% being store private labels, then passes the savings down to customers. ALDI claims their pricing is up to 50% cheaper than traditional grocery stores.5 What other perks do they hold? Read on!
Discounted groceries – even organic options!
Household goods.
Health and beauty products.
Seasonal items.
Twice as Nice Guarantee – if not satisfied, they will return your money and replace the item.
ALDI brands meet or exceed quality of national name brands.
All ALDI exclusives are free of certified synthetic color, added MSG and partially hydrogenated oils.
Bonus! ALDI now delivers through Instacart.
A novel idea - at the library
There's so much more than free books at public libraries – they are bursting with information, entertainment, education and more for FREE!
Tech tools – Enjoy access to internet, computers, 3-D printers, DVDs and CDs
Clubs – Learn and socialize with book clubs, writing clubs and hobby groups
Classes – Check out skill-building classes and business resources
Tax info – Tax forms and helpful tips
Activities – Story times and projects for infants, toddlers, young children and the fam
Discounts – Some libraries offer free or discounted admission to events and exhibits
Extra credit for the students
If you're in school, check which businesses provide student discounts and offers. You're working super hard on your education and probably have a job, so you deserve a break.
Go shawty, it's your birthday!
Register your birthday for discounts or free gifts. I love this one because, birthday gifts! Who doesn't like a little bonus present? Depending on the company, there could be cake.
Share a ride
Uber and Lyft give you the option to ride share by using UberPOOL or Lyft Shared rides. If you are cool riding with strangers, you could save some cash compared to a regular fare.
So many saving options
I know, it's difficult to find just one favorite in this list. Luckily, you can pick and choose which saving ideas best fit with your lifestyle. Saving money on items you'd use anyway or discounts to do things you've wanted to do but couldn't afford may now be more attainable. From grocery shopping to music and video entertainment to just catching a ride, put these discounts to work for you! Who knew ways to save money could be so much fun?
Related Articles