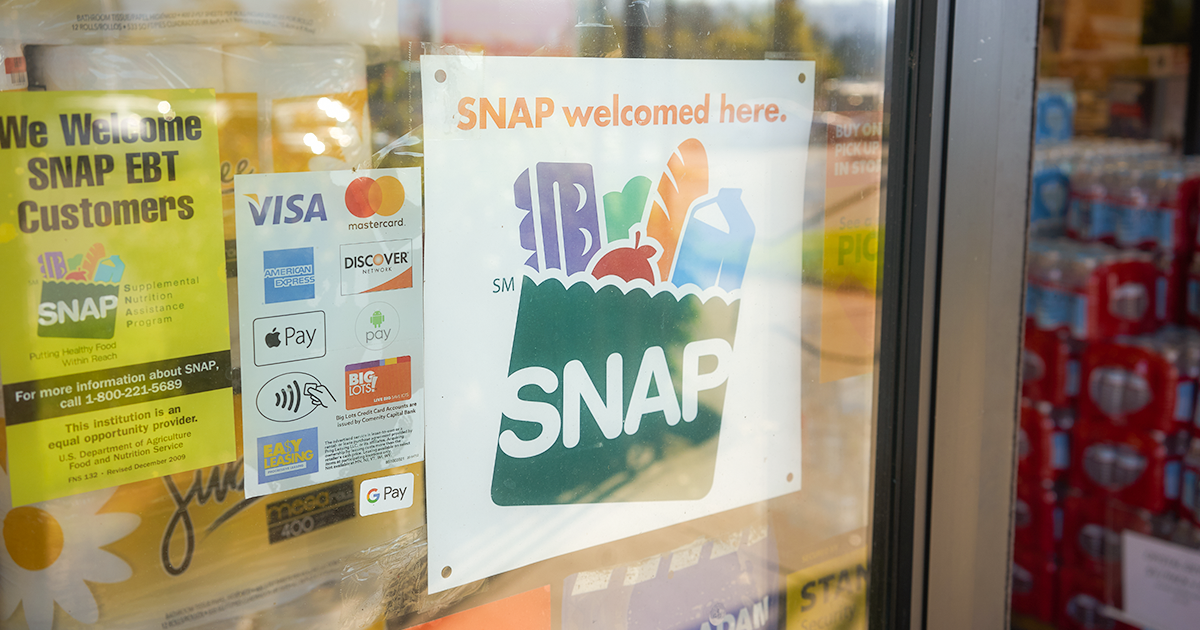 Financial Fitness
What You Need to Know about the SNAP Benefits Increase
Starting in October 2021, families in need will receive a 25% increase in food stamps assistance.1 We're all feeling the strain as our dollars won't stretch as far as they used to. So, this huge change in federal benefits may help eligible people buy more nutritious food and keep their pantries stocked for longer each month. Let's walk through what SNAP is and what this increase means.
What is SNAP?
SNAP stands for Supplemental Nutrition Assistance Program. This program provides additional food funding for qualified, low-income families and individuals so they may have access to nutritional foods. The program also offers nutrition education and consumer resources. Electronic Benefit Transfer, or EBT, food stamps benefits may be used to support children, adults, those who've lost their jobs, disabled persons and the elderly.
Side note: When I was a kid and we needed assistance, food stamps were literally stamps.
Benefits include:2
Monthly funds to purchase food
EBT card (looks like a debit card) to securely and conveniently buy food
Funds are automatically loaded
Why and how will it change?
The SNAP program modification is due to a thorough review of the USDA Thrifty Food Plan formula which calculates how much money an average family or individual needs to afford a healthy daily diet. The results found the price of a nutritious, realistic diet is 21% higher than the present plan allots for.3 So this change will allow participants to purchase healthier food in larger quantities while not having to compete so hard against the rising costs of items.
The main changes are:
All 42 million SNAP recipients will get an increase
Average SNAP subsidy will rise by $36.24 per person
Exact increases vary by state, look at your state's estimated increase
Recipients don't need to do anything extra to get the increased assistance, it's automated
So, how long will the increase in food stamps last? It's a PERMANENT change
How to apply for food stamps
Life will always have bumps in the road. And the last couple of years have felt like a rollercoaster of life thuds! If you need a hand up you may be interested in applying for SNAP benefits.
Each state has its own qualifying requirements for food stamp assistance. So you'll want to check out your state contacts for specific info. Or call the SNAP hotline at 1-800-221-5689. You or a member of your home has to communicate with your specific state agency to complete the application.
The following items should not have an effect on whether you're eligible for SNAP benefits:4
A home and lot
Funds of persons who receive Supplemental Security Income (SSI)
Benefits of persons who get Temporary Assistance for Needy Families (TANF; or welfare)
Most retirement and pension plans (withdrawals from these accounts may count as either income or resources depending on how often they occur)
There's good in more benefits
Healthful diets could help with disease prevention, decrease healthcare bills, and help children focus and grow as they should. With the SNAP assistance increase, more people will have access to healthier food and won't have to go hungry. And as a country, we can benefit from a stronger, healthier population economically, psychologically, and physically.
Related Articles