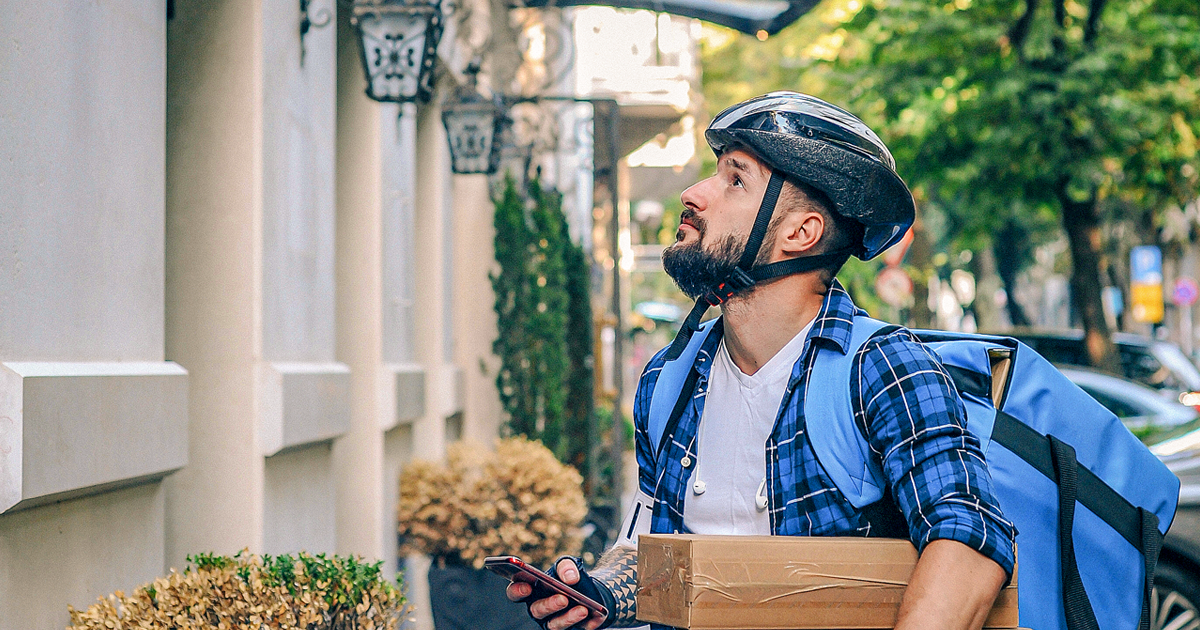 Financial Fitness
7 Side Hustles to Make Extra Money
Current situation: Your finances are out of wack because, life. You either need to make more or cut spending. Story of my life. If cutting spending is just too basic for you, check out my side hustle ideas.
1. Become a flipper
No, I'm not talking about the dolphin, although I love that movie! I wonder if I can watch it free on streaming? Ok, focus! A flipper is someone that buys stuff that is way undervalued and then resells it. If you have an eye for nice or niche things, this could be right up your alley. Sometimes people just give things away on social marketplaces like craigslist or Facebook. If you can see what they didn't - that priceless vintage piece that it is - snag it up and sell it for more!
Also try shopping local thrift stores and garage sales. If you make it a point to do this frequently, you will be surprised at the gems you will find. Plus, the people watching is on-point! And don't underestimate decluttering your own house to find items to sell.
Here are some products that are often undervalued and could end up adding a little extra cash in your pocket if you resell:1
Craftsman hand tools with lifetime warranties. If the tool works well, sell it for a good price. If it doesn't, either give a shout to Craftsman or if you somehow know where the tool was purchased you can go to that company and see if they'll find a way to honor the warranty. Once you get the replacement, make some bank by selling the tool.
New clothing with tags, or gently used name-brand clothing. There are more & more thrift shops popping up online all the time. Poshmark, Thredup and Swap.com are just a few that I've tried. Or you could visit a consignment shop in your area. Plato's Closet, Uptown Cheapskate and Once Upon a Child are a few brick and mortar shops where you can pop in to make a sale in person.2
Make infant & toddler clothing sets. Gently used kids' items are a hot commodity. Put your resourceful style abilities to work and create some sweet baby clothing baskets or sets. You could sell your treasures in an Etsy.com shop.
Used electronics. We all know technology is constantly changing, but standard electronics are still totally useful. A DVD player, CD player, or even a VHS player (old school) can come in handy in the right situations. Do a little clean up and sell them for a few extra bucks on eBay. If you find some more up-to-date products, you could take advantage of trade-in programs. Top names tout electronics trade-ins for $$ or store credit depending on company policy. Check out Amazon trade-in program, Apple trade-in program, Best Buy trade-in program, Nextworth or eBay.3
Furniture. If you've got a sharp eye for antiques, vintage or contemporary furniture, you could make some money with your gift. Check out your local flea markets, social marketplaces, and garage sales for decorative assets to resale. Or you could doll-up quality household furniture with the latest home décor paint color and sell it for a profit. Millennial Money Man gives some great tips on how to make the most out of your furniture flipping side business such as: not using fake wood furniture, be sure to utilize Facebook, use high quality paints, and only use professional-looking, well-staged photos when marketing.4
Books. Books are not dead! I'm currently envisioning that scene from Sex in the City where Carrie is smelling the book and Big asks her if she's the only one in NYC that still goes to the library (News Flash: She's not). Not only are books great for reading, but they can be used in home décor and gift sets. Bookaholic buys, sells and trades books. If you have a textbook tower in the corner of your bedroom - just reminding you of your student loans - sell them back to a campus bookstore or check out BookFinder.com. BookFinder.com allows you to enter the ISBN of each book and search competitive bookstores for the best buy-back deal. Extra bonus, shipping costs are included.
If you don't know the monetary value of an interesting item, just ask. "OK Google!" By looking up different items people give away - or throw away - you could earn yourself some cash. With a little research and a keen eye for inventory, you can get ready for some extra moolah coming your way!
2. Part-time hustles
Okay, hustler. There are LOADS of companies that empower individuals to represent their business, all while you choose when and how much time you spend working. Work your own hours and be your own boss? I dig it.
Don't know a stranger and enjoy driving? Check out Uber and Lyft.
Love being around food and making people smile? Try food deliver services such as DoorDash and Postmates.
Do you like to shop? Instacart allows you to shop for other people and deliver their goods.
Are make-up and beauty products totally your game? Look into companies like Rodan+Fields or classics like Mary Kay or Avon.
Do you love to cook and enjoy the latest baking gadgets? Pampered Chef is an oldie but goodie.
Are you handy with house projects? Enjoy working with your hands? Like some good ol' manual labor with heavy-lifting? Try your hand at TaskRabbit.
3. Take a survey - or many!
Would you believe there are tons of research companies that want to know your opinion; and they're willing to pay you for it? Well, there are. According to Making Sense of Cents, there are several companies that want you to test their products, be a secret shopper or take informational surveys, and they will pay you with a check, Paypal or gift cards. Signing up is free.
When you sign up at Swagbucks, they'll award you points for every completed survey, watched video or online shopping experience. You can then bundle your points toward retailer gift cards (treat yo'self!)
SurveyJunkie will match your profile with surveys based on information about you. Once you complete each survey, you'll earn e-points to be used toward e-cards or Paypal.
User Testing lets you give websites and mobile apps a test run. Go ahead, be judgy - that's exactly what they're looking for. Get your geek on and get paid through a Paypal account. If you like to shop, watch videos or test out technology, this could be a great side hustle for you.5
4. Host for Airbnb
Do you have an extra room in your home or apartment? Maybe even an RV that you're willing to lease out? Airbnb allows you to list your room or area on their website without sign up charges, though they do charge host service fees.
You're responsible for:
Schedule - You decide how much & how often you host.
Pricing - What you charge is up to you. Airbnb has a "smart pricing" tool that suggests low-end and high-end pricing for your listing, but remember, these are just suggestions.
Information & expectations - You create your profile with pictures, rental & local info, house rules, etc. Your space doesn't have to be over-the-top spectacular to earn some money, just be honest, clean and hospitable. The Wherever Writer gives some helpful hosting tips by adding low-cost extras.
Potential guests - You're the host and contact for your guests. They'll reach out to you with questions, concerns and comments.
Airbnb offers set up help, guest booking guidance, hosting support and each booking is covered with $1 million in property damage protection and $1 million in accident insurance.6, 7
5. Freelance
Be your own boss. Create your rules. Choose your hours. Set your pay scale. Sounds pretty rad, right? Freelancers are definitely in demand as the corporate world is changing. Freelance opportunities include - but aren't limited to - writing, virtual assisting, photography, computer programming, marketing and sales.
Freelancers are usually paid per job and can negotiate pay based on experience and skills. You'll need to put your networking skills to work, but technology is definitely on your side. With job marketplace platforms online such as Guru, Upwork and Fiverr, looking for freelance work is easier than ever to pursue. Freelancing can be demanding on time and energy, so be sure to pick something that can be flexible with your other responsibilities.8
Pro Tip: Freelancing doesn't mean you're free from taxes (although, wouldn't that be neat?!) Money Under 30 gives some useful tips on how to deal come tax season. P.S. You may want to look into hiring a Certified Public Accountant.9
6. Turn your hobby into a side gig
Do you have a hobby that you absolutely love? And ... you're quite good at it?
Teaching
Teach English as a second language online. Companies like VIPKid allow you to teach online. There are requirements that you'll need to meet, like having a bachelor's degree. There are several online teaching businesses out there, but it pays to do your research to know if they're legit.
Love living the yogi lifestyle? Get certified and teach at your local gym or fitness center.
Do you play an instrument at expert level, or really close? Try teaching music lessons.
Creating
If you enjoy making crafts, jewelry or art, you could look into setting up a shop on Etsy.com.
Do you have great interior design skills? Share your gift with others, of course, for a price.
Tailoring
Is sewing totally in your wheelhouse? Consider doing alterations on the side.
You can advertise your side hustle on craigslist, social marketplaces or the classified section of newspapers. Get more business by spreading the word through family and friends, and creating a social following.
7. Babysit or pet sit
Babysitting can rake in some quality cash, and it's not just teenagers who can earn bank by looking after kiddos. For a parent in need, it can be an absolute relief to have a trustworthy person look after your children. So make it known to all your family, friends and community that you are interested in babysitting for extra income. To get connected with parents that need sitters you could checkout: Care.com or Sittercity.com.
Pet sitting can be a fun and profitable way to put extra cheddar in your wallet. You could start building a resume by offering to look after a friend's pet when he or she goes out of town. Keep in mind your pricing. Make it competitive by charging the same or a little less than a kennel, and word will spread fast between all those vacationers that you're dependable and affordable! Rover.com has a sweet app that allows you to set your own schedule and prices. It also allows you to set the size and age of the pet. Bonus! It's free to sign up. Though, they do take 20% off your total booking fee.10
Take a little time and ask yourself, "What's something I enjoy doing?" Then, research if it could be your new side hustle. The suggestions above could help you pay down some students loans, build a savings account, or get you the latest tech gadget. Good luck, hustler!
Sources:
1Staff. (2017, April 2). 6 Things to Look For at Thrift Stores to Resell. Retrieved from Flipping Income: http://flippingincome.com/things-to-look-for-at-thrift-stores-to-resell/
2Hardry, A. (2019, August 17). These 6 Stores Buy Used Clothes. Here's How to Get the Best Cash Offer. Retrieved from The Penny Hoarder: https://www.thepennyhoarder.com/make-money/side-gigs/sell-used-clothes/
3Cipriani, J. (2019, October 31). Best Places to Sell Your Used Electronics in 2019. Retrieved from C-NET: https://www.cnet.com/how-to/best-places-to-sell-your-used-electronics-in-2019/
4Hoyt, Bobby. (2019, January 18). How to Make a Full-Time Income Flipping Furniture from Home. Retrieved from Millennial Money Man: https://millennialmoneyman.com/how-to-make-a-full-time-income-flipping-furniture-from-home/
5Schroeder-Gardner, M. (2015, May 11). 75+ Ways to Make Extra Money. Retrieved from Making Sense of Cents: https://www.makingsenseofcents.com/2015/05/75-ways-to-make-extra-money.html
6Hayes, A. (2018, May 18). Could Airbnb Pay Your Mortgage? Retrieved from Dough Roller: https://www.doughroller.net/earn-extra-income/airbnb-pay-mortgage/
7Staff. (n.d.). How to Start Hosting. Retrieved from Airbnb: https://www.airbnb.com/d/setup
8Muhammed, A. (2017, January 31). Why Now is the Best Time Ever to Become a Freelancer. Retrieved from Forbes: https://www.forbes.com/sites/abdullahimuhammed/2017/01/31/why-now-is-the-best-time-ever-to-become-a-freelancer/#697a85497b32
9Carlozo, L. (2019, May 22). Got Freelance Income? 7 Money-Saving Tax Tips. Retrieved from Money Under 30: https://www.moneyunder30.com/taxes-for-freelancers
10Cornelius, S. (2019, May 28). How to Become a Dog Sitter on Rover & Pet Sitting Business Tips. Retrieved from Canine Journal: https://www.caninejournal.com/how-to-become-a-dog-sitter-on-rover/
Related Articles