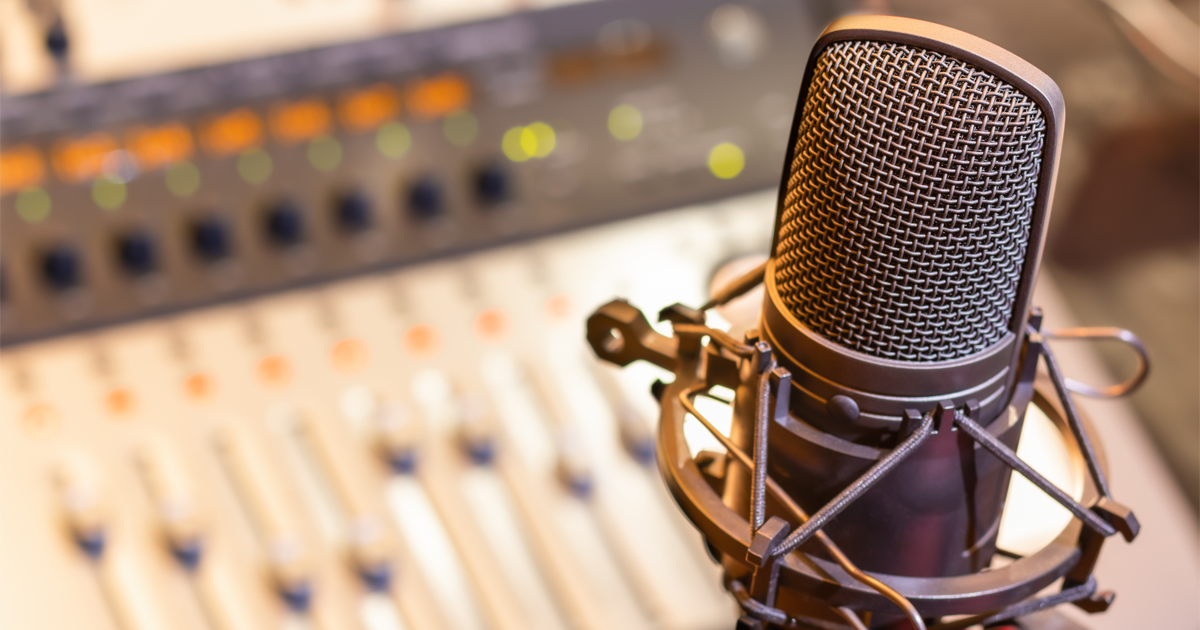 Financial Fitness
A Bite-Size Review of 3 Financial Podcasts You'll Actually Enjoy
An estimated 155 million people in the U.S. have listened to a podcast.1 TBH, I've never been one for podcasts. I have friends that can listen while working, cleaning their home, or driving in the car. But my focus has to be completely on the act of listening to the podcast. So if you were to catch me with earbuds in, I'd probably be staring at the wall with my mouth slightly ajar. Until I found these three financial education podcasts. They're chill, funny, easy to listen to, and most of all informative!
What makes a good podcast?
A good podcast depends on what you're interested in. A mystery podcast or pop-culture podcast isn't going to appeal to you if you're not into the subject matter. The show should be entertaining but also display expertise and build trust. A podcast should be authentically focused on a subject, vulnerable and open to its audience, and dedicated to building a relationship based on their stories. Production aspects like proper sound quality, regularly scheduled shows, and good story structure certainly make a show flow.2
Podcast hosts and producers need to be on point with their direction to keep a good audience. Because an average podcast will lose 20-35 percent of its listeners in the first five minutes.3
So on to the shows that give you all that, and more!
Money Rehab with Nicole Lapin
Nicole Lapin is a money pro and self-professed "only finance expert you don't need a dictionary to understand." She's the author of three popular books, Rich Bitch (New York Times Best Seller), Boss Bitch, and Becoming Super Woman. (Save some money. Check your local library instead of buying her books.)
She's a financial reporter, news anchor, and money correspondent. She's a reality show host and a podcast host. Lapin is educated (she graduated as valedictorian of her class) and experienced. Not just in financial education, but in being in DEBT. Tens of thousands of dollars in debt. She's definitely made money mistakes and lived paycheck to paycheck, while trying to keep up with the Joneses.
Lapin found how to successfully manage money, and she's sharing the info on her podcast, Money Rehab with Nicole Lapin. The episodes are short, to the point, and full of personality. Each episode is around 10 minutes long. The first episode aired March 24, 2021.
Podcast style
Money Rehab with Nicole Lapin features easy-to-digest information that gives you the help you may need to get your financial life in order.
Lapin delves into useful, real topics such as:
How to make better grocery shopping decisions
How to get friends to repay you
Why you should pay off depreciating assets like a car loan
She shares listeners' questions and concerns like:
"Should I Pay Off Credit Cards or Save for Retirement?"
"Is Buying a House Actually a Bad Idea?"
"Marriage? Give Me a (Tax) Break"
She talks to financial experts about:
How to teach your kids the value of money
Real talk from a bankruptcy lawyer
Inside info from a former tax auditor
What I liked
I really liked listening to Lapin's laid-back style while still offering amazing financial tips, tricks, and expertise. Here are some bright ideas that lit up my brain.
Everything is negotiable. The worst that can happen is being told, "No".
Fight for it! Whether it's knowledge, bill payments or saving money. You're worth it.
This is for real people with real money management issues. You don't have to be an investor or already have tons of money to benefit.
If you're in debt, you don't have to stay there. There's help and hope.
Frugal Friends Podcast
This podcast explores the frugality of Jen Smith and Jill Sirianni. These ladies met on a random road trip and bonded over conscious spending and the desire to be debt-free. Smith, Sirianni, and their respective husbands are true friends that live in money like-mindedness.
Smith is a writer, namely for The Penny Hoarder. She and her hubs, Travis (an audio engineer), had almost $80,000 in student loan payments. They spent the first two years of their marriage paying off the debt. Her mindset of being cheap graduated to being frugal by making valuable purchases, not just inexpensive ones. She wants her podcast to keep her accountable, saving, and helping others.
Sirianni is a social worker. She and her hubby, Eric, own a construction business. Budgeting, owning a business, and working another job can make for a difficult balance. She feels like frugality runs in her veins and loves a deal, especially at the thrift store.
Smith's husband thought she and Sirianni could make an interesting duo podcasting on frugal living and being conscious consumers. And it seems to be working. Through their podcast, they want to "save money, embrace simplicity and live a richer life". The episodes are around the 60 minute mark, give or take. The first episode aired April 5, 2018.
Podcast style
Frugal Friends Podcast is fun, relatable and light-hearted, but full of useful financial information. It talks about different ways to optimize spending and work toward financial independence.
Episodes have financial insights like:
How to curb impulsive spending
Advice on how to live on an extremely low income
The basics of personal finance
They share useful, real topics such as:
How to pay down debt on a low budget
New ways to declutter
Tips on minimalistic budgeting
They talk to financial experts about:
Roth IRA investments
What frugal people should know about retirement saving
How to gain financial independence through frugality
What I liked
I felt like I was enjoying a convo with two good friends, and learning great financial tips along the way. It's inspirational to know that people are happy while conserving money and energy by living without excess. The following key ideas stuck with me.
Material things aren't everything, a minimalistic life can be a fulfilling life.
Make meaningful purchases and be a smart consumer.
A great mindset with good financial education can help you enjoy the basics.
Learn from the pros and trusted sources, and stay dedicated to your financial goals.
The Financial Confessions
Chelsea Fagan likes to spill the tea regarding beneficial financial info. She's the founder of The Financial Diet which includes a website, book, and YouTube channel. It's bursting with real-life financial tips to help you do better. And it comes from experience. She started off like a lot of people, awful with money. But she's grown tons in the world of finance, and she encourages all to listen, learn and share their journeys.
Fagan is all about breaking down the barriers that surround money talk. Guests are encouraged to speak freely, share the financial secrets of their personal and professional lives – in a fun way without judgement. The show talks with CEOs, reality stars, financial experts and real people about mistakes and victories, and how they got to where they are now. The episodes are around 60 minutes long. The first episode aired November 18, 2019.
Podcast style
The Financial Confessions almost feels like you're getting hot gossip and insider tips because it's so honest and fun. Fagan has an interview style that puts guests at ease, draws in the listener, and entertains with financial education.
Episodes have money topics including:
Different ways to pay off debt
How to meal prep on the cheap
How job loss affects money and life
She gets into useful, real topics such as:
Finances post-COVID
How mindfulness impacts your money decisions
Building that emergency budget on a low income
She talks to financial experts about:
Investing in the stock market
The real deal on real estate
Money, emotions and mental health
What I liked
Fagan's format is like a cool talk show…with benefits. She gives great money info while providing enjoyable interactions between her and the guests. I especially appreciated these takeaways.
Financial transparency can bring all of us closer.
Money isn't just about finances – emotions, trauma, and life impact your money decisions.
Learn from others' successes and failures.
Listen. Set your goals. GO!
Giving these podcasts a chance really opened my eyes to the knowledge living within reach of my earphones. Sure, not every subject may pertain to you or I, but you'll still find something that could be useful and possibly life-changing. So when you have some time free away from the kids, cleaning the house or on the way to work, check out these podcasts! You may find new ways to budget, tips on being a conscious purchaser, or info on future investing goals. And if anything, it's rich entertainment!
Related Articles