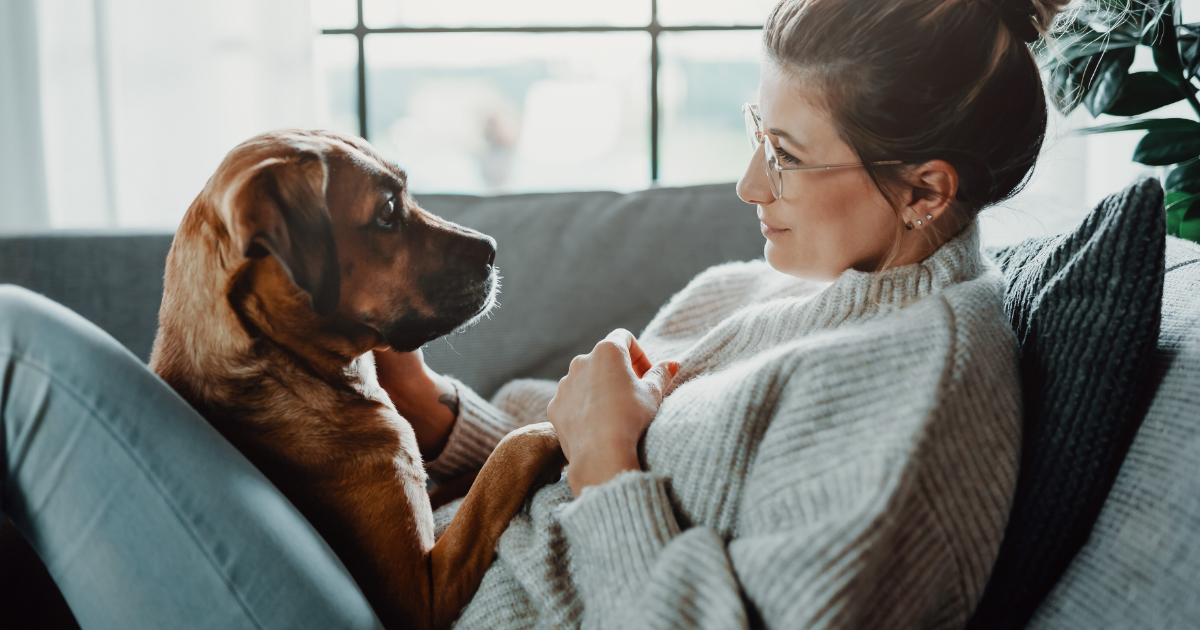 Financial Fitness
Paying for Veterinary Bills When You're Short on Cash
Being a pet parent is serious business. The bond you share with your fur baby is unbreakable. Having a dog is a huge responsibility and brings joy to even the gloomiest of days. Our fur babies are there for us through thick and thin, and taking good care of a pet is just as important as taking care of a human child. Pets need attention, love, and medical care in order to thrive and live happy lives. Regular checkups, nail trims, trips to the great outdoors and socializing are all part of the pet parent protocol. But unfortunately, many pet parents are hesitant to take their ball of furry love to the vet because the cost is exorbitant to say the least. It's necessary, however. Injuries and illness are part of life for pets just like humans. Medical care when necessary—as well as regular checkups—will ensure pets live long, healthy, vibrant lives. But what do you do when faced with a sky-high vet bill but don't have the funds readily available to cover the cost? How do you pay for a vet bill when you don't have the cash?
Facing a Terrible Situation
On Thanksgiving Day 2015, my family was gathered in my shiny new place ready for a wonderful meal. My mom was in town helping me with a beautiful spread, everyone was happy, and the Veuve was flowing. My husband decided to take our precious angel of a dog, a pit bull mix with the sweetest disposition on planet earth for a walk. My hubby needed to stretch his legs, and our pup needed some fresh air. Just as we were pulling a few finishing touches out of the oven, my husband came barreling through the front door in a panic. We lived in a condo building with heavy metal doors that opened to and from the stairwell that led outside if you chose to skip the elevator. Our dog's tail had been slammed in the door accidentally and was almost severed off completely. It was absolutely horrifying and scary. We turned the oven off, left the food on the table, and piled into our SUV for a trip to the vet. On the way over, in the midst of our worry for our fur baby, we had a very real discussion about our low savings account balance and how in the world we were going to figure out paying for the vet bill. The good news? We were able to handle what needed to be done, our fur baby was in recovery for a while which included stitches and a homemade dog tail protection device my mom fashioned out of a pool noodle and some prayers, and we were able to pay the bill. There have been many times, however, when the financial burden would not have been something we could have shouldered. What would have happened to our pup then? For many people, the choice between vet care for their fur baby and food on the table is a very real choice in these situations. For others, the only way to save their pet is to take on debt1, and that cost over time can be incredibly high.
Rising Cost of Vet Care
The cost of pet care at the vet depends on several factors and can range from a few hundred to several thousand dollars depending on the severity of the issue you're facing. The average cost of a routine veterinarian visit is $61.2 If an emergency arises, however, the cost is much greater. For example, let's say your dog or your cat swallows a foreign object. I don't know about you, but this isn't a far-fetched scenario for my little chihuahua mix who does odd things like lick the coffee table and once ate a real live bat that she found on our walk. I get a chill up my spine just thinking about that day. Yeesh. The average cost of removing a swallowed foreign object for a dog is $3,500 and for a cat you're looking at around $3.400. Suffice it to say, pet emergencies as well as routine checkups can cost a pretty penny. Budgeting for veterinary care costs can be hard when you're already stretched thin as it is. With inflation on the rise in every area of daily life, vet care costs seem to be affected as well.
Pet Insurance
So what about pet insurance5to help pay for those rising veterinary costs? Using medical insurance for humans seems to be the most cost effective, if not only, way to obtain the best care and to create payment options that will work. Pet insurance must work the same, right? Not exactly. Pet insurance is a little bit tricky to understand, so you'll want to make sure you read a policy fully—yes even that fine print—before signing up. You need to make sure the cost of the policy is going to fit into your budget, that the policy is going to pay for the care your pet might need, and that you have all of the necessary riders and additions to make the policy worthwhile for your situation. For example, before researching the topic, I wouldn't have guessed that most policies do not cover routine exams. I also wouldn't have expected that you have to pay out of pocket for all vet bills (with most pet insurers) and then receive reimbursement from the insurance if the need is approved. If your pet has a major accident or surgery, and the incident falls into the approved category (don't forget that fine print when researching), then pet insurance seems like a great idea which can save you in the long run. Making sure you know the average prices of general veterinary care in your area and comparing them to the insurance offering you're considering is important.
Finding Financing for Fur Babies
Unfortunately, financial strain is becoming the norm for more and more people these days. It can feel like an insurmountable feat when you're facing financial troubles. Add a beloved pet in need of expensive veterinary care to the mix, and choices can get tricky and heartbreaking quickly. Fortunately, there are some resources available for people who have pets and need financial help. The Humane Society has a wonderful list of options3 for everything from feeding your pet to covering medical costs. Not all situations are covered, as is the case with most assistance programs, but if your situation is covered, these programs can truly be a lifesaver and a gift. If there are no programs available or accessible that meet your needs, you may need to get creative. Perhaps setting up a fundraiser, asking friends or family, or even taking out credit may be the next step particularly if your pet is facing a major operation or medical situation.
Personal Loan Solutions
When my pup suffered a badly injured tail, as mentioned above, I was fortunate to have a way worked out to pay for the hefty bill. Going to the vet on Thanksgiving Day is even more expensive than going on a normal Thursday afternoon, go figure. When there aren't resources available, and no assistance programs or donations to be found, are there other ways to pay vet bills? A personal loan could be the solution4. Sometimes taking out a loan is the most cost effective and quickly accessible option. If your pet needs veterinary care that you cannot afford and all other options have been explored, an installment loan or line of credit from Speedy Cash could be the right move. You'll want to assess the pros and cons and choose the loan that is right for your situation but know that Speedy Cash always has your back and works hard to provide solutions to some of life's toughest problems including facing how to pay for vet bills.
Back to the Good Part
Being a pet parent is serious business but planning in advance for expenses related to emergency vet bills or even just regular checkups is part of running that business efficiently. You can do it! You're a boss in every other area of your life, so make sure you spend a little time planning out what you'll do in case of emergency. If you're in a pinch, Speedy Cash is always here for you. Thinking about something bad happening to your pet is no fun. So, I suggest a cuddle session with your fur baby pronto! All will be well because you're a responsible, awesome pet parent!
Related Articles