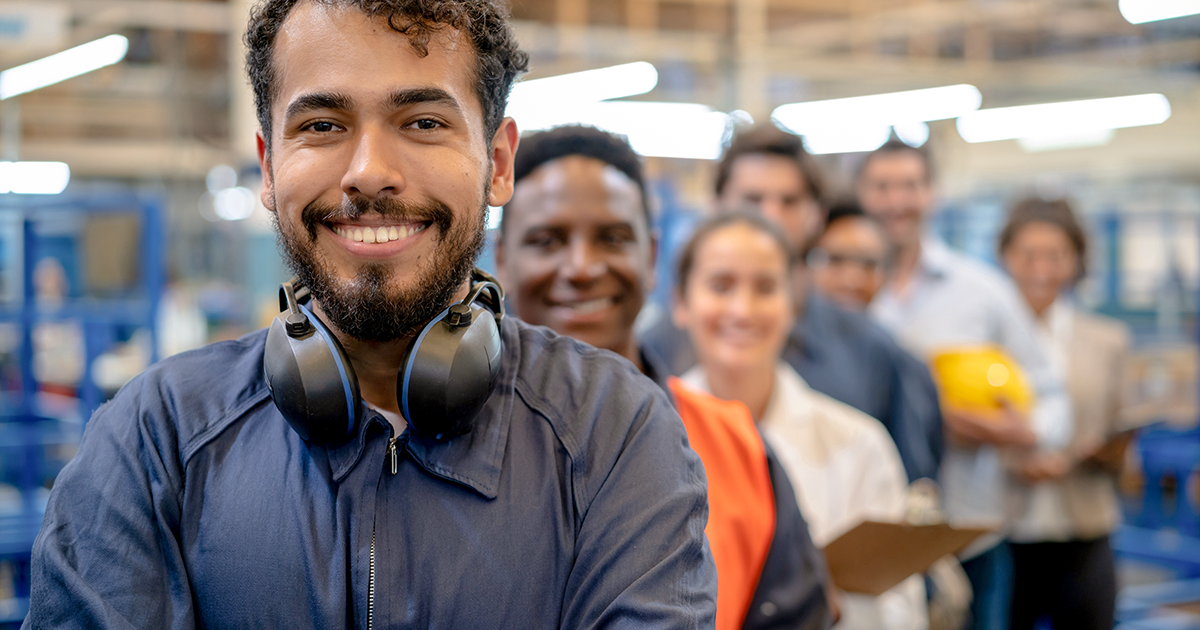 Financial Fitness
Found THE Job You Want? Here are 23 Insider Tips to Help Make Your Mark
Looking for a new job can be an intimidating process. In fact, 92% of U.S. adults stress about the interview process according to a survey by Everett College and Harris Interactive.1 Combine that with a shaky U.S. job market which has 9.9 million jobs less than before the pandemic,2 and it's no surprise job hunters want the hottest advice on how to gain employment. If you've already found a job you want to apply for, here are 23 insider tips to help you stand out among your fellow applicants.
Make your story heard
Your resume forms the first impression with your potential employer before they get a chance to meet with you. With a very competitive job market, here's how to make yourself heard.
Explain your impact: Your resume or application should not read like a list of job descriptions. Explain your impact in those jobs and responsibilities you performed.
Measurement: Include the numbers! How many customers did you serve during a shift? What quota did your make? How many parts did you assemble or generate?
Qualifications: Describe how and why you're qualified for the specific job prospect through your previous experience and education. If qualified, you can apply for several positions at the same company.
How are you different?: Add in what makes you special, capable, and competent. And how you'd be an asset to the company. Are you goal-oriented? Pay close attention to detail? Let them know!
Mind the gap: Gaps in work history happen. If possible, check out volunteering opportunities, then add them into your story. This could show your work ethic, mindfulness of helping others and how driven you are.
Build resume or application structure
What you write is really important, and how you write it is a pretty big deal, too. Dedicate time to work on your application and resume. Your hard work will show through. The more presentable your resume and story look, the better reaction you'll create. And the more likely you'll get a call back. CareerOneStop emphasizes how important a good resume is because it can command attention, show off your skill set, and enforce how you're a good fit for the job.3
Psst … in general, that impression is made within several seconds.
Read: Make sure you've actually read the job advertisement. It may seem silly. But if you don't fully read and understand the advertised position, you may be setting yourself up to fail. The initial job description tells you what the manager is looking for, so study it.
Think format: When it comes to showcasing your talents, have a clear format. Be consistent throughout your story. Take care to make sure it gives the look you want.
Give details: List six to eight bullets detailing your most recent job. Describe the next job with three to four bullets. After that, use one to two bullets. Experience past three to five years is not necessary.
BUT, if you have specific experience that speaks to the job you're applying for and it's over five years ago, work that experience into your story. Tailor your resume for the job you're applying for.
Be professional: Use proper grammar, spelling, and punctuation. And makes sure the content flows nicely. Check out grammarly.com for free help!
Check your work: Proofread. Proofread again. And then have someone else proofread for you. Little mistakes can be overlooked in life. But when your single representation to a possible future employer has mistakes, it could cost you a call or interview.
Nail the interview
When you've told your story well and appear to be a good fit for the job position, hopefully you'll get an interview. Continue to prepare and work hard on your presentation to show off your best attributes.
Shah along with Curo Director of Operations Excellence Stewart Berger shared some valuable job-seeking gems for positive interview vibes.
Do the research: Look into the organization or company, and even the people you'll be interviewing with! Know something about what they do, where they started, and what they've accomplished.
Social media: If possible, follow the business on Facebook, Twitter, Instagram or LinkedIn.
Ask away: Be prepared to ask 2-3 questions. At least one that is related to the discussed interview topics and a couple that are job or industry oriented. This shows interest and investment in the role.
Confidence: Come with your A-game. Speak about how you'd be a match for the role. Bring examples of your past work for reference, and an extra resume to share wouldn't hurt either.
A for Attitude: Have a good attitude and willingness to try new things. These can help recover from a skills gap. Most good managers know that skills can be taught on the job, but a good attitude is priceless.
Dress the part: Show up to the interview in appropriate clothing for the job.
Don't spill the tea: Avoid the temptation to bad mouth a previous employer. It could make the interviewer wonder what you might say about their company in the future.
Pen & paper: Take notes during the interview so to remember and better understand what the conversation was about.
The lost art of Thank You notes
Remember those notes you took during the interview? Go over them to create an informed note to your interviewer(s). It's thoughtful to let the manager, potential co-workers, or Human Resources specialist know that you appreciate their time and effort.
Shah and the U.S. Bureau of Labor Statistics both point to the Thank You note as an important sign of appreciation that could be a benefit for the job seeker.4
Thank you!: Do the simple gesture of a Thank You note or email. This small, but impactful, act may keep you in the company's pool of hopefuls.
Stay on point: Keep the note short and to the point.
Double check: Again, make sure to proofread!
Be timely: Send the note within two days after the interview.
Keep up your momentum
Searching, applying, and interviewing for jobs can be exhausting. But by being more informed about what employers look for in possible employees can help lessen the burden of the job hunt. Express your experience, qualities, and professional victories in an error-free format. Go the extra mile during interviews by being prepared, asking questions, taking notes, and having a good attitude. And follow up with a sincere "thank you".
Related Articles