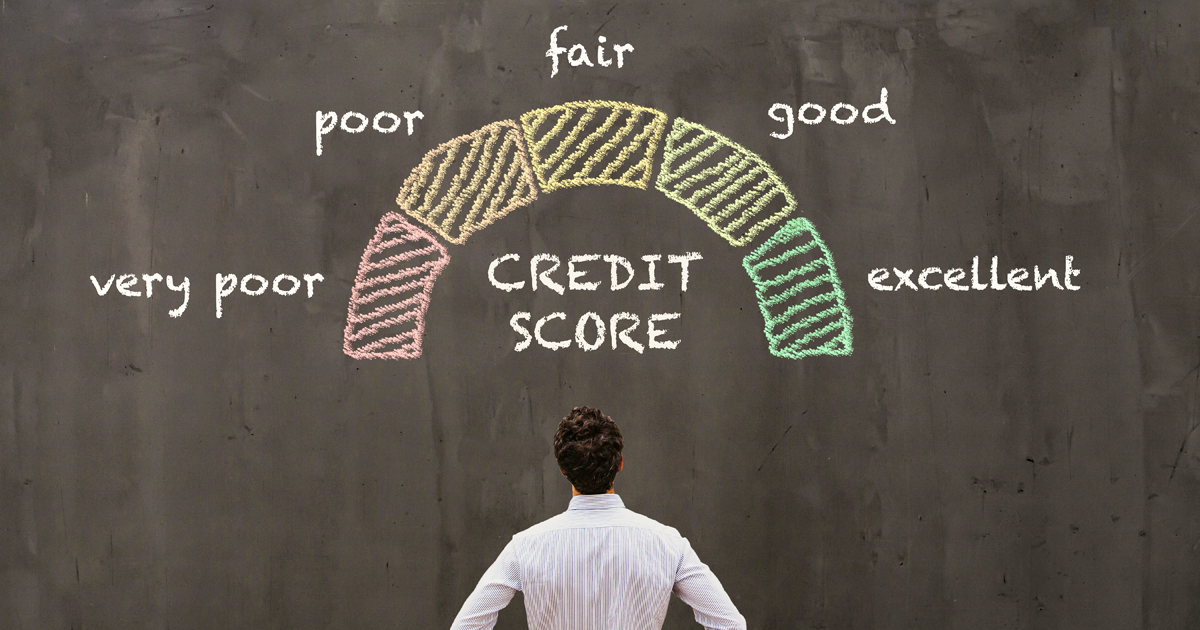 Financial Fitness
How to Check My Credit Score: 5 Ways
Understanding your credit score feels like adulting…on steroids! It can quickly overwhelm us as we tiptoe into the world of credit. Our student loans, first apartment, and first credit card all lead to the creation of a credit file, and—YES—a credit score will come along for the ride. Let's demystify it, shall we?
Wait, what is my credit score?
Just in case you're wondering, a credit score is a 3-digit number, usually ranging from 300 (poor) to 850 (exceptionally high). Generally, it's calculated by either FICO or Vantage, and it tells lenders the potential risks of giving us future credit opportunities (aka, loaning us $$$).
So, a credit score is kind of like a grade…for our loan-worthiness. And checking your credit score is like checking your end-of-semester grade in school, setting the stage for the semesters to come. Yet surprisingly, a whopping 43% of people haven't seen their credit scores in the past year.1 (WHAT?! Can you imagine not knowing your final grade?)
Luckily, you don't have to be in the dark. There are several ways to check your credit score.
Check with your current lender or credit card company.
When it comes to getting your all-important credit score, you've got options. (Booya!) A good place to start might be your current loan or credit card company. Many national credit cards and car loan companies now offer free credit scores to customers, usually 1x/month in your online account. Some might even offer it to non-customers!
Check your score when you apply for a loan.
Applying for loans and opening financial accounts can leave us with…shall we say…a pit in our stomachs? Lenders often use a credit score, along with other data, to make lending decisions. Knowing your score is half the battle: it will help you set your personal expectations about applying.
If you don't have the time to find out your score before applying, rest easy. You'll know your credit score after applying for a loan.
Here's how to get your credit score when applying for a loan:
1. During the application process…
After you submit an application for credit you'll receive:
the lender's decision, and
some lenders, depending on the loan product, will also provide your credit score.2
Knowing your score in advance is important, but either way, you'll see what score was used in the company's decision to approve…or deny…your application.
2. Application approved? Check the interest rate.
Make sure to check loan paperwork for the lender's rates before you sign stuff. A higher credit score could mean a lower interest rate on a mortgage according to FICO. That saves you money down the road. Same thing goes for auto loans—higher credit scores (usually) mean better financing deals.
3. Denied? Check your report.
If you're denied a loan, credit card, insurance, or even a job because of information contained in your credit report, you can get a free copy of that report if you ask for it within 60 days. That way you can look through everything, dispute anything incorrect, and/or identify areas to improve. More on the credit report down below.
Sign up for a service.
News flash: credit scores could change day to day. That's why you could sign up for a credit monitoring service to check your score on the regular. This could help you monitor for new accounts and/or changes to your existing accounts.
Unexpected changes to your credit score could be a sign of identity theft. That's why regular monitoring is crucial—it allows you to intervene before any serious damage occurs.
Here are some credit score services to consider:
Credit Karma credit monitoring service
Equifax Core CreditTM
Experian's credit monitoring
TransUnion's TrueCredit 3-bureau credit report + scores
LifeLock 1-bureau credit monitoring + identify theft protection
Call the credit bureaus directly.
Most things credit-related are available online. But if you have a suspicion of all things internet, you can always call the credit bureaus directly. And honestly? Sometimes a good old-fashioned phone call is the best approach.
When calling you could update your address. Correct a misspelled name. Ask about a recent data breach. Or— BOGO!—ask about your credit score while you're folding laundry instead of just staring at a screen.
Here are the phone numbers to call the credit bureaus:
Equifax – 1-866-349-5191
Experian – 1-888-397-3742
TransUnion – 1-800-916-8800
Tip: Be sure to take detailed notes during your phone call, including the name of the person you talked to. Then save it somewhere safe, like in an email to yourself or maybe in a paper file.
Get your credit report for FREE every 12 months.
Remember when we talked about your credit report WAAY up at the top? This is different than your credit score. Your credit report basically sums up your financial history, and it's good to look at occasionally because all that info? It's what feeds into your credit score.
The Fair Credit Reporting Act (FCRA) requires that the three main credit reporting agencies—Equifax®, Experian®, and TransUnion®—give you a free copy of your credit report every 12 months at your request. And now until April 2022, you can check it once every week for free. Get it at AnnualCreditReport.com or call toll-free 1-877-322-8228.
Here's how to check your credit report online:
1. Personal info
Go to AnnualCreditReport.com. You'll be asked to provide really personal info, like your birthday, Social Security Number, and address.
2. Choose your reports
You can choose to get all three credit reports at once or spread them out over time. If you spread them out, you could access one free report every four months—basically a DIY credit monitoring approach.
3. Is that you?
Ruh-roh. You'll probably be asked even MORE questions to verify your identity.
4. View report
During this trip down memory lane, you'll get to see a list of the places you've lived, names you've gone by, and many of the financial accounts you've opened.
5. Create an optional account
After you've examined your credit report for any inaccuracies, you'll have the option to create an account with one of the credit reporting agencies to get your actual credit score.
6. Dispute
See something fishy? You can dispute any inaccuracies individually with each credit reporting agency, or all from one place at AnnualCreditReport.com. Simply select the information that seems incorrect and any or all agencies impacted. Then you'll be instantly whisked away to the credit reporting agency website(s) to log your dispute.
Tip: With each dispute, you are entitled to ANOTHER free credit report so that you can make sure everything is on the up and up (checking your report won't hurt your credit).3
Never give up. Never surrender!
It's easy to psych ourselves out when it comes to credit scores. After all, who likes getting grades? But don't worry and don't give up. Because there's a lot on the line. Keep on checking your credit score every once in a while to make sure you're on track, whether it's online, over the phone, or through a credit monitoring service. You have the right to know about your credit, and you're allowed to dispute anything incorrect. Learn more about your rights under the Fair Credit Reporting Act (FCRA).
Ready to test your credit know-how? Check out this Credit Score Quiz, developed by the Consumer Federation of America and VantageScore. And if you want to quickly estimate your FICO score, you can do that, too! (I've tried it. It was easy and pretty much spot on.) If you already know your score and it's making you sad, check out some strategies for improving your credit score. It's never too late to try.
Related Articles