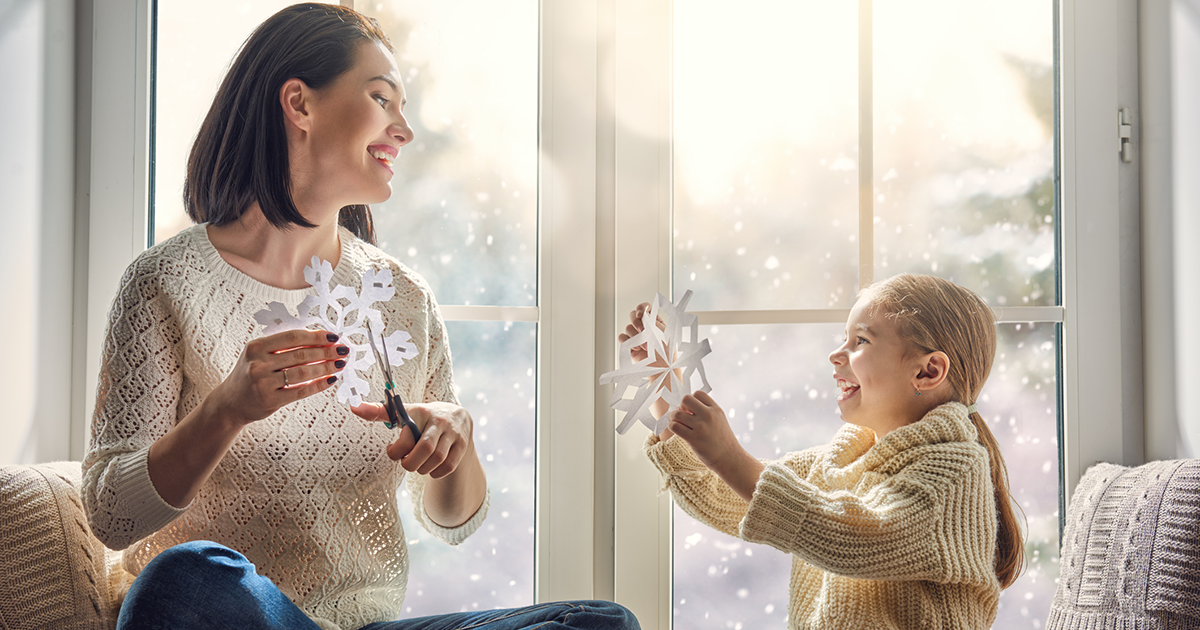 Financial Fitness
Holiday Budget Tips for Savvy Shoppers
Tis the season, they say. Merriment and joy are supposed to be around every corner. For some people, however, the season means endless holiday shopping and budgeting stresses. When the holidays are centered around consumerism and purchasing items that may or may not be necessary, is the true meaning of the happiest season of the year being fully honored? Connecting with loved ones and taking a pause seems closer to the heart. To be honest, the holidays aren't the happiest time for some people. The pressure to create a picture perfect, social media worthy, day filled with presents and pajamas and snacks galore can prove taxing on the people putting the whole thing together.
Spending a little time assessing your approach to the holiday season is worth the effort and hours (or even days) it may take for you to create a plan that you can work with, that meets your financial goals and parameters, and makes you and your loved ones happy all season long. When you're less stressed, your family feels your joy and can enjoy time with you.
We've all been through a lot the last few years. A little kindness and sanity can go a long way this holiday season. Things are tight, financially, for many of us this year, so a rethinking of the meaning of the holidays to you and your family is a great place to start. Holiday shopping, no matter how savvy, isn't required for you to have a good holiday.
Holiday Budgeting Basics
A few years ago, my husband and I implemented a game changing approach to our holiday giving, celebrating, and spending. We started saving monthly for holiday expenses4 throughout the year. When November rolls around, we create a budget using the funds we saved throughout the year. As expenses roll in, we don't have to second guess whether we can afford it because we have a budget in place and the cash is ready to go. Saving money prior to the holidays is a great and expert-approved, way to budget for the jolliest season. Keep that idea in your back pocket for next year if you've not already created a monthly savings plan for holiday spending. This year let's focus on creating a comprehensive budget for your spending. You'll need to take the following into account when preparing the numbers:
Travel- If you must go out of town for the holidays, this is likely going to be your largest expense and should be accounted for first. If travel isn't in the plans this year, you may still want to account for ride sharing or transportation if you plan to imbibe at any holiday parties or gatherings. Safe travel is a priority when enjoying a party. Need to fly?
Check out Hopper3 ahead of time to plan your ticket purchases. Hopper compares flights and keeps an eye on prices and notifies you when the pricing is best for purchase.
Gifts- Create a spreadsheet or notes app list that's easy to access with each recipient's name, budget, and holiday gift ideas. Use a checklist format to make it easier to keep up with who you've purchased a gift for as you work through your holiday shopping.
Food- Festive holiday treats and meals can be expensive. Plan, watch for sales, and don't overdo it in order to save. Think through every detail of the holiday meals you're planning to create a budget that you'll be able to count on.
Donations- The season of giving isn't only about fun gifts. If you regularly donate to your favorite cause or religious institution, you'll want to plan for the donation amounts when building your holiday budget.
Party Hosting and Attendance- You're a social superstar, so you'll undoubtedly receive several invitations during the holiday season to join festivities at your friend's and family's houses as well as work events. You may need an appropriate outfit for the occasion, and you will want to take a small token of your appreciation to the host or hostess of the party. If you plan to host a party, make a list of everything you are planning and will need. Last-minute trips to the store without a plan can be costly.
Holiday Events and Outings- Staying home and creating memories is the most budget-friendly option during the holidays, but even a car ride around town to look at lights won't be free when you factor in the extra gas and treats for the road. Plan out a few fun events and use a local activities website to find free outings for your family as you build this piece of your budget.
Holiday Cards- I don't know about your refrigerator, but mine is nice and cozy during the wintertime because it's covered in holiday cards. If you are a pro at the holiday card game, or if you're a newbie like me, make sure to consider the cost of cards, postage, and photos of the family. Looking for the best quality cards on a budget?
This article5 from the NY Times covers the bases for you and compares the cards available on various, popular websites.
Worried you won't be able to stick to the holiday budget? Perhaps using a cash system[1] this year is the right move to ensure you stick to the plan and don't overspend. Take your budgeted amount of your shopping trip in cash. Once the cash runs out, you're done shopping. This extra layer of accountability (and healthy pressure) can help you keep within the limits you worked so hard to set for yourself.
Prepping to Shop
After preparing your holiday budget, you'll want to make a shopping plan. Watch for sales and make sure you have your holiday shopping funds ready to go. If you're not planning to use cash, plan for repaying any funds you borrow for the holiday season. If you choose to use a short-term loan in order to purchase particular items while they are on sale, make sure you have solid, workable plan to repay your loan on time if not early. Ideally, you can work out a budget for holiday items without needing to borrow anything, but sometimes sales and paydays do not align. During the holiday season, and always, credit in all forms including credit cards, payday loans, and installment loans should be used responsibly.9
If you're planning any larger purchases, make sure you do your research and find the best pricing. Compare multiple stores and make your purchase when the item is on sale. The most important aspect of the planning process is to remember that spending money just because6 something is on sale does not make you a savvy shopper. Only make a purchase when the item is on your holiday shopping list. Impulse buying, particularly when looking at a sale sign and thinking, "oooh, well that is a good deal" is the quickest way to blow a budget.
Keeping an eye on Black Friday or Cyber Monday sales along with local sales at your favorite shops is a great way to find good deals when holiday shopping. If you need a little help keeping up with the sales and best practices for finding deals, utilizing social media8 like Instagram and Pinterest as well as blogs by your favorite budgeting gurus may be your best bet. DIY holiday projects and money saving tips are center stage at this time of the year because everyone is prepping for the holiday season. Keep an eye on your favorite accounts and utilize tips about everything from holiday décor on a dime to gift giving without breaking the bank.
Setting Expectations
When I was a kid, I had wild expectations for holiday gifts. A pony outside waiting for me in the morning? Probable in my opinion. A lifetime supply of extra-large jawbreakers awaiting me in my stocking? Justifiable and necessary. Reality was never so outrageous. Thank goodness, I am super thankful for my totally normal childhood and family that didn't hand over every item I wanted because it prepared me for adulting. Letting holiday spending get out of hand is not a unique experience, and chances are you've overspent in holidays past at least once. No matter what your budget looks like for gift giving, over doing it is almost a rite of passage in the adult world.
We've all done it, and we all had to pay the consequences. But this is your year, right? I know it's mine. I've been doing great for a few years by setting expectations2 with my friends and family about gifts way in advance. I took the lead in my family and suggested a white elephant years ago. It took a while for everyone to get on board, but as the family grew (hello to what seems like a hundred new children in the mix over the past decade), my family realized that they'd frankly rather spend their holiday budgets on experiences with their immediate family rather than buying yet another gift basket full of super scented soaps and candles for their cousin.
Even within the immediate family, expectations are a big deal. The kiddos in my family know that Aunt Jessie gives books for Christmas. Sure, I'm partial to books because I'm a writer and love to read, but I also see books as a great gift because, frankly, kids should read more. This is a personality-specific choice my husband and I made that makes sense and serves a purpose while being budget friendly all at the same time. Cover some of your bases by making less flashy gift giving choices perhaps and save a little of your holiday budget. The first year we made the switch from "cool aunt and uncle who always give the really cool toy" people to "they gave me another book" people, we saw some sad little faces at one of our family gatherings. These days, though, the kids know they're getting a cool book. Bonus: the book will always have personal meaning to me or to them and come with a long message inside for them to keep. The thought is what matters.
Pre-load a new gift experience with a little speech or note about the meaning of the item to you or why you specifically chose the item for the person, and you'll be pleasantly surprised how receptive they will be and how touched they may be that you thought of them during the holiday season.
A Season Without Holiday Shopping?
Breaking from tradition, forging your own path, and creating new experiences is one of the cool vibes that many people cling to as a result of the pandemic. During the pandemic, people had a lot of time on their hands to think about what is and what is not important to them. Connection, relationships, and being true to ourselves all emerged as top priorities for many of us. So, could we really go an entire holiday season without shopping? Maybe some of us can, and maybe some of us wouldn't want to; however, this year seems to be a year of possibility. If holiday shopping and giving gifts doesn't feel right for you, this year, then be true to yourself! DIY projects7 and heartfelt, free gifts have always been an option that many of us have relied on when finances were tight. Regardless of the financial situation you find yourself in this year, you may feel inclined to go with a low cost or free holiday gift plan.
Keep Your Holidays Happy
The holidays are a time filled with joy and happiness, if you decide to make it that way. No matter what your festivities look like, keep in mind that connecting with the people you love and the people who are important to you is the main focus of the season. Celebrating your beliefs, your friends, and your family will keep you warm and cozy all season. Holiday shopping is fun, but don't let the pressure get to you. Stay in, bake cookies, and enjoy a holiday movie. The best gift you can give any time of year is always the light that radiates from you and warms the hearts of everyone you meet.
Sources:
1Horovitz, Bruce (2021, November 12). 10 Ways to Stick to Your Holiday Budget Retrieved from: https://www.aarp.org/money/budgeting-saving/info-2021/thrifty-tips-for-holiday-shopping.html
2Lambarena, Melissa (2021, December 7). 5 Minimalist Tips to Make the Holidays More Affordable Retrieved from: https://www.nerdwallet.com/article/credit-cards/minimalist-tips-to-make-holidays-more-affordable
3Retrieved from: https://hopper.com/
4Pino, Ivana (2022, October 3). 5 Ways to Afford Your Holiday Gift Shopping and Parties – Even with Inflation on the Rise Retrieved from: https://fortune.com/recommends/article/how-to-build-a-holiday-budget/
5Ben Keough and Erin Lodi (2021, November 9). The Best Holiday Photo Cards Retrieved from: https://www.nytimes.com/wirecutter/reviews/our-favorite-custom-photo-card-service/
6Soukup, Ruth (2020). 7 Smart Holiday Shopping Tips Retrieved from: https://www.livingwellspendingless.com/smart-holiday-shopping-tips/
7Leiva, Ludmila (2018, November 30). How to Handle Holiday Shopping When You're Broke AF Retrieved from: https://www.refinery29.com/en-us/save-money-christmas-shopping-budget-tips#slide-5
8Edenedo, Nicole (2021, November 29). 10 Instagram Accounts That Will Help You Stick to a Holiday Shopping Budget Retrieved from: https://www.apartmenttherapy.com/instagram-holiday-shopping-budget-tips-37007759
9Gerson, Emily Starbuck (2022, October 4). 5 Ways to Make Holiday Shopping More Affordable Retrieved from: https://www.experian.com/blogs/ask-experian/ways-to-make-holiday-shopping-more-affordable/
Related Articles