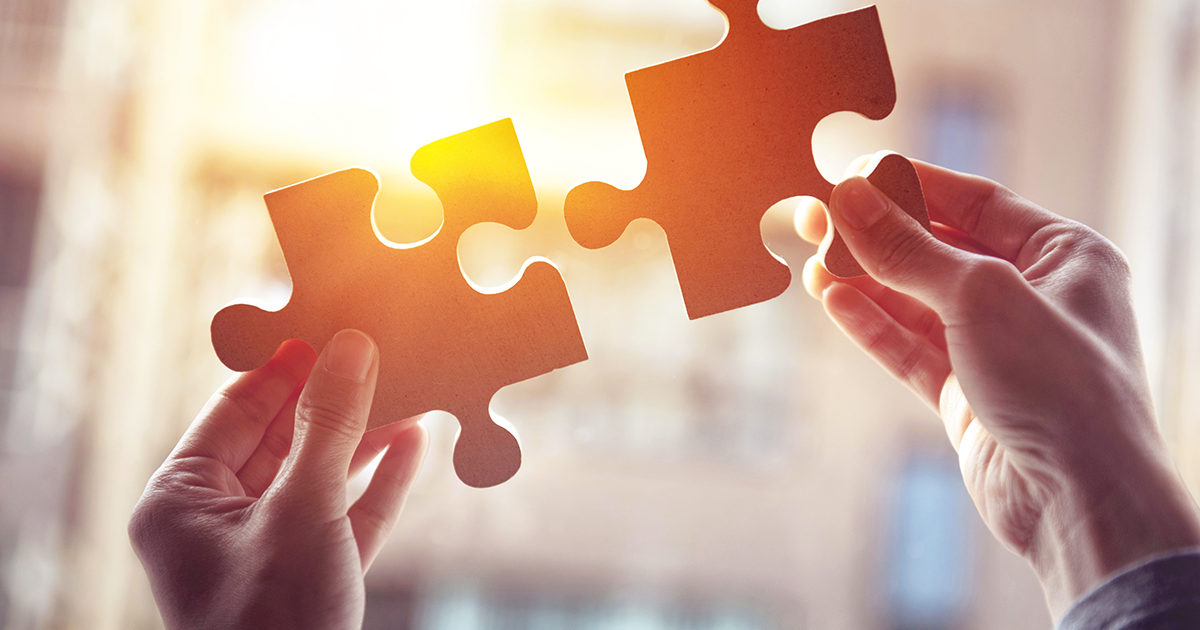 Financial Fitness
Filing for Unemployment: Tips for Solving the Puzzle
Hey, newsfeed! We get it. We've officially reached record unemployment numbers, not to mention website crashes and long wait times to file for unemployment.1 If you're in dire financial need, now is not the time you want to wait in a long line. You need help now. And yet trying to apply for unemployment can seem like putting together a jigsaw puzzle: annoying and very difficult. That's why we've curated some tips on how to file for unemployment based on your resources and comfort level.
For the digital natives
Due to the coronavirus pandemic, many offices across the country have closed their physical doors, making it difficult to file for unemployment in person. Fortunately the fastest way to file is still available: online.
Where to start
Find the website to apply online. First go to careeronestop.org. Since unemployment insurance (UI) is handled differently by each state, you'll need to search for your state to find the specific website where you can file for unemployment online.2 The location to search for is where you work. So if you live in Missouri but work in Kansas and then got laid off, you'll apply for unemployment benefits in Kansas.
Set up an account. Once you land on the correct site, you'll need to set up an account (if it's your first time filing) or log in to your existing account (if you've filed before). Check that your username and password meets the security criteria. Save this information somewhere safe.
Make your initial claim. Once you set up your account and make your initial claim, you'll need to file a claim each week while you're not working, or working reduced hours.
Tip: Due to increased claims during the COVID-19 crises, some states like New York are requiring people to file for unemployment on certain days based on the first letter of their last name.3
How to succeed
Choose a time of day when you have the patience to endure possible computer glitches, and a location free from little hands or paws that will interfere. Pour yourself your favorite beverage and grab a book or a crossword puzzle. Take a deep breath.
Have your documents and information ready by your computer including the following:
Proof of income or work status. This could be an email from your boss, a paystub, or a photo of your business's "closed" sign.
Your social security number.
Your home address, mailing address and phone number. This is how the unemployment insurance office will communicate with you about your claim.
Your email address. This is where you'll receive your username and/or password in the event that you have trouble logging in later to submit your weekly claim.
Your bank information for direct deposit. If you don't have a bank account, you can usually get a Visa card or something similar where the unemployment office will deposit your weekly benefit amount.
Employer's information, including address. You'll need to select your employer(s) when you make your initial claim.
Your first and last day worked.
Reason for leaving. (e.g. permanent layoff)
Your employment history. This affects the amount of money you'll receive weekly. If you don't fill this in correctly when you make your initial claim, you'll probably need to speak with someone over the phone to correct it later (and possibly endure long wait times).
Any severance package you will receive.4
For the cautious computer users
If you have a computer and internet access but you're not sure where to begin, you're in luck! You can still file for unemployment online and get your questions answered at the same time.
Where to start
Find the website to apply online. First go to careeronestop.org and find your state's filing link.
Access self-help online. Click around the site to find their FAQ page and tutorials. For example:
Call someone for help. If you just have a couple of broad questions about the process, it's possible that someone from a local workforce center could help you quickly over the phone. When you're on the careeronestop.org site, click on "Find Local Help" at the top of the screen to find one of these centers.
Go social! You might also find some substantial help via Facebook groups.
Tip: Check your state's filing instructions daily! The State of Florida published paper applications on its website that you can print and mail to the Department of Economic Opportunity.5
How to succeed
Don't try to call or file online while in the car, with your kiddos, with the TV on, or at your grandma's farmhouse with the poor cell reception. You will need all of the patience, time and internet connection to make this happen speedily.
Next, have your documents out and ready. (See list above.)
Tip: Keep in mind that anyone other than an unemployment benefits representative will only be able to help with broad questions about the process. They will NOT be able to look at your specific claim.
For those without a computer
Many people do not have a computer or internet, and for those in this situation, we feel you. You're probably at your wit's end. But don't worry. Some workforce centers or even public libraries in some states are still open, so you could potentially get help in person or file online using one of their computers if you follow social distancing guidelines.
More likely, though, you will need to brave the phone. And trust us, getting your unemployment benefits will be well worth waiting on a seemingly endless phone call.
Where to start
Find the number to call. Again, go to careeronestop.org, call your local newspaper, or look in the phone book to find the correct phone number.
Choose the best time to call. Call the number during business hours first thing in the morning.
Have a backup day. If you don't get a hold of someone right away, try calling during the middle of the week when call volumes might be lower.
Tip: Mondays are typically the busiest.6, 7
How to succeed
Gather all your documents and information beforehand to make the call quick and painless. (See list above.) Give yourself time to keep stress levels as low as possible (e.g. NOT five minutes before dinner is ready) and be kind to the person on the other end of the phone. Stay calm. Keep the interaction personal and empathetic by asking for the other person's name and treating them like a human.8
Tip: Tackle your stress by practicing relaxation techniques like deep breathing.
You can solve this one
Filing for unemployment claims is stressful and overwhelming. The key to success is starting early and taking the path that works best for you. You can file for unemployment online by yourself, online with help, in person or over the phone. And thankfully, now even gig workers, freelancers and the self-employed may qualify for unemployment benefits due to the $2.2 trillion Cares Act.9 So don't delay in filing. You can do this!
Sources:
1Frost, M. (2020, March 26). Brooklynites say filing for unemployment is a full-time job during the coronavirus pandemic. Retrieved from Brooklyn Daily Eagle: https://brooklyneagle.com/articles/2020/03/26/brooklynites-say-filing-for-unemployment-is-a-full-time-job-during-the-coronavirus-pandemic/
2Staff. (n.d.). How do I file for unemployment insurance? Retrieved from U.S. Department of Labor: https://www.dol.gov/general/topic/unemployment-insurance
3Staff. (n.d.). How to file a claim for UI Benefits. Retrieved from New York State Department of Labor: https://labor.ny.gov/ui/how_to_file_claim.shtm
4Leonhardt, M. (2020, March 18). If you lose your job due to the coronavirus pandemic, here's how to navigate filing for unemployment. Retrieved from CNBC: https://www.cnbc.com/2020/03/18/how-to-file-for-unemployment-due-to-coronavirus.html
5Mower, L. (2020, April 4). With its online jobless application process in shambles, Florida releases paper form. Retrieved from Miami Herald: https://www.miamiherald.com/news/coronavirus/article241769146.html
6Staff. (n.d.). Filing for Unemployment. Retrieved from Kansas Department of Labor: https://www.dol.ks.gov/ui-faqs
7Staff. (n.d.). After you've applied for unemployment: frequently asked questions. Retrieved from New York State Department of Labor: https://www.labor.ny.gov/ui/claimantinfo/onceyouhaveappliedfaq.shtm
8Yarrow, K. (2016, January 17). 10 Steps to great customer service. Retrieved from Psychology Today: https://www.psychologytoday.com/us/blog/the-why-behind-the-buy/201601/10-steps-great-customer-service
9Bogage, J. (2020, April 3). Coronavirus unemployment guide: What to do if you get laid off or furloughed. Retrieved from The Washington Post: https://www.washingtonpost.com/business/2020/04/03/unemployed-coronavirus-faq/?arc404=true
Related Articles