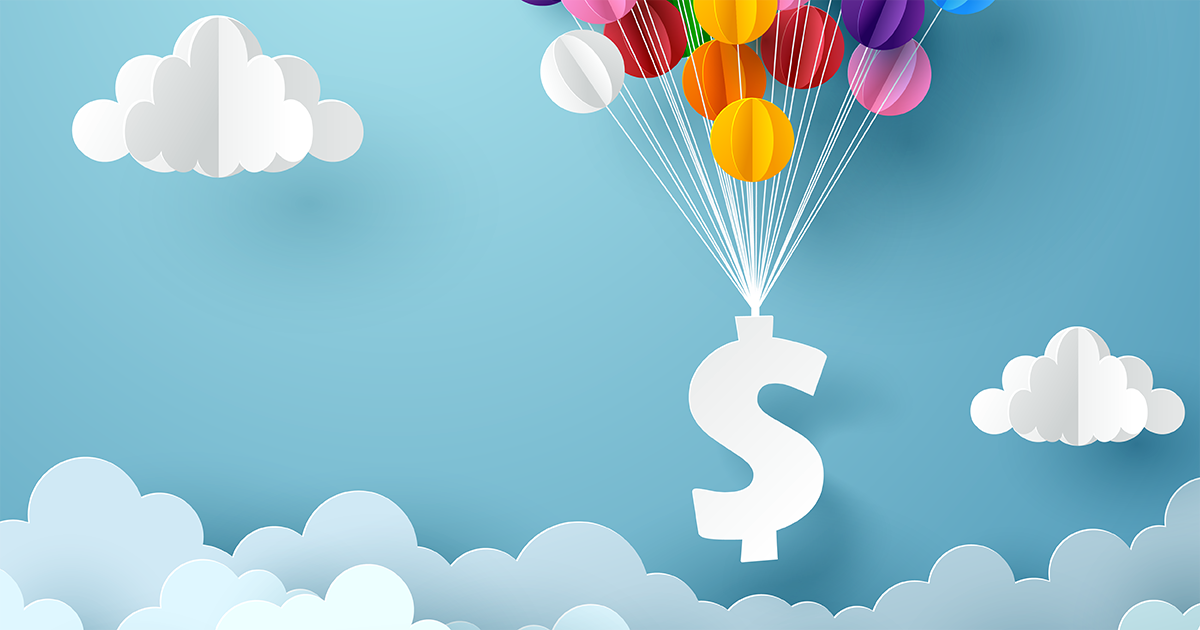 Financial Fitness
COVID-19 Stimulus Check: Who, What, When, Where and How
Your money is coming!!! (Insert trumpet noise.) Officially dubbed "economic impact payment," this gift of money from the government is also sometimes called "relief check" or "stimulus check." Regardless of the name, we're happy to receive it. Due to a hasty approval and complicated rules for different scenarios (not to mention misinformation spread across the internet), receiving your stimulus check from the IRS might seem a bit confusing—for example, it might not be an actual check! Here's what you need to know about your money.
How much you'll get
You may receive up to $1,200, or $2,400 per married couple, and up to $500 per child. Your eligibility is based on your adjusted gross income (AGI) as you reported on your most recent taxes. So if you've already filed your 2019 taxes this year, your eligibility will be based on your total income from 2019 minus some deductions. If you haven't filed your 2019 taxes yet, your eligibility will be based on your 2018 income. Here's how it breaks down:1
Individuals (or married filing separately)
If your AGI is up to $75,000 per year, your stimulus check will be $1,200.
If your AGI is between $75,000 and $99,000, your stimulus check will be less (minus $5 for every $100 in income above $75,000).
Married filing jointly
If your combined AGI is up to $150,000 per year, your stimulus check will be $2,400.
If your combined AGI income is between $150,000 and $198,000 per year, your stimulus check will be less (minus $5 for every $100 in income above $150,000).
Parents
If you file your taxes as head of household (for example, a single parent) and your AGI is up to $112,500 per year, you'll get $1,200.
If you're a head of household making $112,500-$136,500 per year, you'll receive less (minus $5 for every $100 in income above $136,500).
If your child meets the qualifications for the child tax credit, you'll receive an additional $500 per child.
Retired and those on disability
People receiving the following benefits will get their $1,200 payment automatically because the IRS already has your information on file.2
Social Security Retirement
Railroad Retirement
Who does NOT get a check?
Sadly, not everyone will get a payment. Here are the groups of people who will NOT qualify:1
Those without a valid social security number
Nonresident aliens
People whose deductions can go to another taxpayer
Students (if someone else can claim you as a dependent on their taxes)
People who already make a lot of money
When to expect it
If you filed your taxes electronically and supplied direct deposit information to the IRS, you should receive your stimulus payment soon! The government is trying to prioritize sending payments to those with the highest need first. (As early as the week of April 13!)
If you didn't give direct deposit information to the IRS when you filed your taxes, unfortunately you'll need to wait longer for a paper check. Paper checks will hopefully be delivered starting the week of May 4.4
How you'll receive it
If you provided your bank account information on your tax return, your stimulus check will be direct deposited into that bank account. If not, you'll receive a paper check mailed to the address where you received your tax refund. However, this method will take longer.
How to avoid scams
With so much online traffic these days, scammers are out and about, ready to steal your identity and/or claim your tax refund, unemployment, or stimulus check. Check the sender's email address . Visit IRS.gov to check if any letters or email you receive are legit.
Thankfully, the IRS is going to mail a letter about the stimulus check to your last known address within 15 days after the payment is made.1 If you receive this letter but didn't receive a payment, contact the IRS as explained in the letter. According to the FTC, there is nothing to sign up for. And remember that no legit financial source will EVER ask you to provide your bank account info via phone, text or email. If the source is real, they already have that info, or you should go to the official website to enter it.
What you need to do
Most people don't need to do anything to get their payment. If you've already filed your taxes this year, you're good to go! Your payment will be sent to you automatically via direct deposit or as a check in the mail.
But some people don't (or don't have to) file taxes, and that means they need to alert the IRS that they need stimulus money, too. Here's how:
If you made $12,200 or less ($24,400 as a married couple), and did NOT file taxes, or if you're retired or disabled and have a dependent child, you should go to IRS.gov.
There, you'll be directed to a free fillable form where you can create an account.
Click on the blue button that says, "Non-Filers: Enter Payment Info Here."
Provide the necessary info to receive your payment.
If you need to update your direct deposit information or want to check the status of your payment, the IRS will have a site where you can do that, coming mid-April, at https://www.irs.gov/coronavirus/economic-impact-payments.
Get that money!
Glad we can wade through the online chaos together and figure out how to get your money from the government. If you're like most people, you won't need to do anything and the money will magically appear in your bank account. (We love those kinds of surprises!) If you're living some unique scenario, follow the steps above to remain aware of what you're due (and what to do). Here's to a brighter month ahead. Now wash your hands!
Related Articles