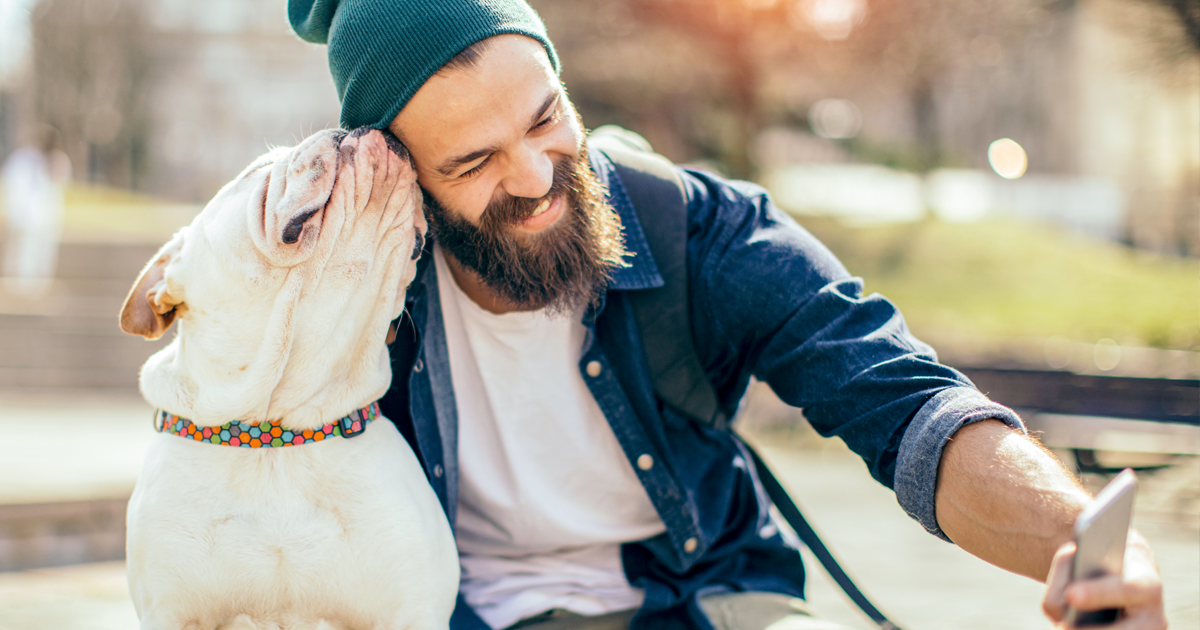 Financial Fitness
Financing for Fido: Cost of Owning a Dog
When I was a kid I wanted nothing more than to have a dog of my own, but my parents always said "you don't need a dog, you have siblings". I think this was their way of saying that a dog was too expensive, comes with too many responsibilities that they weren't ready to take on. The long and short of it is that I was never part of the nearly 50 million American households that the American Veterinary Medical Association (AVMA) estimates own a dog.
Now that I'm an adult and have my own house, I've often thought of getting a dog of my own. But how much is that beloved four-legged friend going to cost me? Well, in doing my homework I can confirm it's a lot. But if you've got a hole in your heart that Sparky can fill, keep reading to find out the average cost of owning a dog and how it could affect your budget.
Average lifetime cost of owning a dog
The American Kennel Club (AKC) breaks lifetime costs down by size of dog:
Small Dogs
$15,051 over a 15 year average life expectancy
Medium Dogs
$15,782 over a 13 year average life expectancy
Large Dogs
$14,480 over a 10 year average life expectancy
Bow-wow, what?! Man's best friend is expensive. I mean, I could buy a car for that sticker price. Not to mention these numbers don't include one-time costs like spay/neuter fees or unexpected medical bills.
What makes being a pet parent so pricey?
Seeing dollar signs? Yeah, me too. Being a pet parent sounds as pricey as being a human parent. Let's take a look into where all these costs are coming from...
Medical costs
Health is the largest expense for dog owners; truth. The AKC estimates that dog owners spend $700 - $1,500 annually on routine check-ups, lab tests, vaccinations and dental care, (depending on your dog's health concerns and where you live). Annual check-ups will help keep your fur baby as fit and strong as possible, for as long as possible. These numbers aren't taking into account any emergencies, chronic illnesses, medications for surprise illnesses or even preemptive meds for fleas and ticks or heartworm prevention; all of which can exponentially increase costs.1
Spaying or neutering
Spaying or neutering costs can vary considerably due to many factors including, but not limited to, whether you're neutering or spaying (spaying costs more since it's a more complex surgery), the veterinarian, your geographical location, and the health and weight of your pet. Spaying or neutering procedures usually cost around $200, but can be up to $300.2
Grooming
Pet grooming is easily one of the larger expenditures of dog ownership. Based on the kind of dog, haircuts and grooming could get more expensive than your trips to the salon! Some pooches do a good job of keeping themselves clean and just need to be maintained with some brushing. With the average cost of a brush being $25, that's a steal! But some breeds have much more hair or fur and are more susceptible to matting and tangles.3 And when your furry best friend goes to the groomer, his coat isn't the only star of the show. A bath, nail trimming, gland expression and ear cleaning can round out a trip to the canine spa. So out of necessity or just plain convenience, a professional groomer can cost upwards of $1,400 annually.
Grub
Food can run pet owners anywhere from $100 to $1,000 per year, depending on food type, dietary restrictions, and size of dog.4 That's not including all those dog treats for positive reinforcement, tricks training or doggy bribery. Luckily, there are tons of dog food deals to be had online. The Whole Dog Journal offers some great insight on how to purchase nutritional food, and what to avoid.
Toys and treats
Just like kids, dogs need positive reinforcement and entertainment. Treats and toys may seem like unnecessary costs, but they definitely help when you're training and might save you from having to replace shoes or furniture. That's why the average pet owner spends $35 - $250 every year on dog goodies. There are tons of shops that you can visit - both online and in-person - that offer coupons, promos codes and great deals for fun, quality toys and treats. Spend some time visiting Petco, chewy.com or westpaw.com.5
License and registration
According to Cesar Millan's site, in most states it's illegal to fail to license your dog and you should register your dog with your city government. In these ways, you can avoid fines and make sure that if Rex gets away from home, he's already in the city or county records.6 You'll need paperwork showing your dog is up-to-date with rabies vaccinations, so don't forget about those check-ups!
Tip: Some states even offer deductions if you spay/neuter, microchip, or fence your pets.
Extra costs - Expect the unexpected
A healthy puppy is a happy puppy
An emergency vet visit can range from $90 to $120+; and that's just for the visit! It doesn't include diagnostics, treatment or hospitalization.7 Chronic illness expenses, surgeries, and prescriptions, etc. for a pet can vary widely based on breed, age and illness type.
Time to accessorize
These typically one-time costs for your dog's comfort, and sometimes your sanity, can run you anywhere from $85 to $265; give or take.8 These numbers are looking at the money you'll spend on a bed, crate, leash, collar, harness, bowls and brushes. These prices do not include replacement fees if that cute little fur ball decides to chew up the collar or bed. And, of course, these numbers are relative to what type of dog you have, its age and where you live.
Pet deposits
If you're a renter, you're probably used to being expected to provide a security deposit. But, if you have a pet you're likely going to have to also pay a pet deposit. The pet deposit helps to offset any damages your pet might cause. Depending on whom you're renting from, this maybe be fully, partially, or not at all refundable when you move out. Pet fees are typically a one-time fee that are non-refundable and are paid when you start your lease. Becoming more popular is pet rent. Based on your pet's breed and weight, and possibly whatever else is important to the landlord, your pet may be charged rent in addition to what you already pay. And this is completely legal and is not refundable. These extra charges can range from $50 to possibly a couple thousand.9
Training & beyond
Of course, you'll want your new canine addition to follow your commands and directions. According to Petco in San Antonio, TX, dog training can range from 2 classes to a once per week, 6-week session costing $129.00 to $349.00 depending on age and training focus.
Budgeting GOALS for your dog
Life would be much easier if we could predict the future, but until that's a possibility budget and saving planning will have to do. Below are a few tips to help you budget for the cost of owning a dog:
Keep an emergency fund for your pet
A good rule of thumb is to keep about $800 to $1,500 in a pet emergency fund, because you never know when they may need it.
Consider pet insurance
According to valuepenguin.com, pet insurance for dogs averages $44.66 per month with plans ranging from $25 to $70 monthly. Although this may mean another bill of $300 or upwards annually, it could cover some larger expenses that you may not have in your budget.
Tip: Make sure your vet accepts the insurance provider of your choice!
Find second-hand supplies
Many swap sites or yard sales offer exactly what your furry friend needs, at less than half the cost. The best part? He'll love these new-to-him items as if they were brand new!
See what medical costs your adoption group will cover
Inquire to the Humane Society, pet rescue charity, or adoption group you receive your pet from to check if they include any medical charges within the adoption fees. Many groups include initial vaccines, spaying or neutering, and deworming in their adoption payments. Talk with them to see what is included and what you'll need to cover out of pocket.
Find deals on pet food
Try finding coupons for new pet parents or shopping sales on pet food whenever you can. If it's a bargain, stock up so you can save overall on price per pound over time (but be sure to keep an eye on those expiration dates).
Dog ownership can be a reality as long as you budget and shop smarter, not harder. You don't want to be in a situation where you're choosing feeding your companion or keeping the lights on. When you're budgeting for your new pal, be sure to add a line item for cuddles and kisses. Bonus: they're 100% free!
The information provided on our blog is for general informational purposes only. All information is provided in good faith, however we make no representation of any kind, express or implied, and should not be considered professional financial investment advice. The ideas and strategies should never be used without first assessing your own personal and financial situation, or without consulting a financial professional.
Sources:
1 Reisen, J. (2017, October 18). How Much Will You Spend on Your Dog in His Lifetime? Retrieved from AKC.com: https://www.akc.org/expert-advice/lifestyle/how-much-spend-on-dog-in-lifetime/
2 Staff. (n.d.). How Much Does a Dog Spay or Neuter Cost? Retrieved from Cost Helper Pets & Pet Care: https://pets.costhelper.com/spay-neuter-dog.html
3 Gilpatrick, J. (n.d.). Dog Hair or Dog Fur: Is There a Difference? Retrieved from Paw Culture: https://www.pawculture.com/pet-wellness/pet-grooming/dog-hair-or-dog-fur-is-there-a-difference/
4 Staff. (n.d.). Dog Food Cost: How Much Does Dog Food Cost? Retrieved from Cost Helper Pets & Pet Care: https://pets.costhelper.com/dog-food.html
5 Staff. (2019, June 21). The Art of the Sploot. Retrieved from Pet Adoption Sales: https://www.rescuepets.com.au/blog/sploot/
6 Staff. (2019, June 29). 5 Reasons to Get Your Dog Licensed. Retrieved from Cesar's Way: https://www.cesarsway.com/5-reasons-to-get-your-dog-licensed/
7 Barnett, H. (2017, March 23).Dreaded Emergency Vet Visits - Here's How Much They Really Cost. Retrieved from sheknows.com: https://www.sheknows.com/living/articles/1077773/emergency-vet-visit-cost/
8 Cross, R. (n.d.). The True Cost of Owning a Dog (Yearly Price Breakdown). Retrieved from The Dog Clinic: https://www.thedogclinic.com/cost-of-dogs
9 Tak, C. (2019, September 6). Pet Fees: What to Expect in a Tenant Pet Agreement. Retrieved from Apartmentguide.com: https://www.apartmentguide.com/blog/pet-fees-what-to-expect/
Related Articles