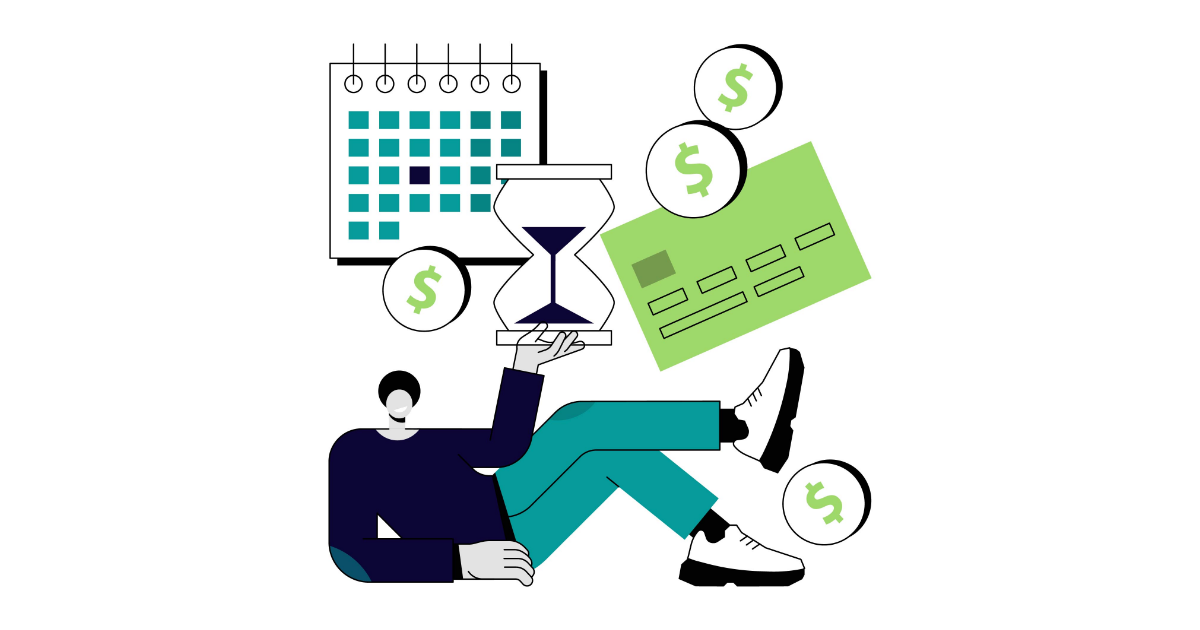 Financial Fitness
Buy with an Installment Plan
If you've been shopping with any major online retailer lately, you may have been tempted by a relatively new option at checkout. Rather than paying the full amount on your purchase up front, you could instead buy with an installment plan. If so, you're not alone. As online shopping increased during the pandemic - both for safety reasons and, let's face it, some retail therapy - the prevalence of this installment plan approach, also known as buy now pay later (BNPL), also gained traction. So much so that as of February 2022, 45% of shoppers had signed up for at least one buy now pay later plan.1 Read on to find out just how these plans work, the benefits associated with using them, and some major pitfalls you may need to watch out for.
What is an Installment Plan?
With a buy now pay later installment plan, you basically have the option to purchase an item up front while making payments on it over time. While individual plans vary by company, the most common installment plans ask for the first installment at checkout and then three remaining installments every two weeks.2 These plans have been most closely compared to the layaway programs of most retail stores - and indeed many layaway programs are being replaced by installment plans as in the case of Walmart stores.3 The main difference is that you get your item right away with a BNPL plan rather than having to wait to receive it after pay-off.
Many shoppers use buy now pay later plans for larger purchases, such as high-quality clothing, exercise equipment, travel, or hardware.4 In some ways this can be beneficial because typically no interest is charged on these purchases as you're making payments towards them. Because BNPL plans primarily perform only soft credit checks, and in some cases no checks at all, they can provide additional accessibility to those struggling with poor credit history as well.5
The top providers for these installment plans are currently Affirm, Afterpay, Zip (formerly known as Quadpay), PayPal's 'Pay in 4,' and Sezzle. You have the flexibility to interact with these companies directly, usually through a mobile app, or via most major retailers since they've partnered with these companies to offer installment plan options on their own sites at checkout. Each installment plan carries its own loan terms and stipulations, so be sure to review each one carefully to find the right one to fit your needs.6
How to avoid pitfalls of BNPL Installment Plans
By now you may be thinking, "Installment plans seem too good to be true!" And, according to experts, you may be right. While a buy now pay later installment plan carries multiple benefits, incorporating them into your regular spending without a solid plan can get you into trouble fast. While most installment plans charge no interest for their services, you can be hit with some pretty substantial late fees if you miss a payment. Some consumers have even reported missing regular bill payments to avoid defaulting on some installment plans.1:1
Several BNPL plans also have a minimum spending requirement. In the case of Klarna, for example, you have to spend at least $35 to use an installment plan, which can "encourage spending beyond one's means" according to Robert Goldberg, a clinical associate professor in finance and economics at Adelphi University.7 And when you only have to pay, say, $12.50 right now for a $300 total product, it's easy to be enticed by the down payment and forget the cost of the remaining installments.
Finally, making payments on an installment plan does not improve your credit like making payments on a credit card.2:1 However, missing payments often does impact your credit and can even affect your eligibility for an installment plan in the future. In this case, there may be more risk to your credit associated with using a BNPL plan than not, unless you are able to be hyper vigilant about making payments.
So, what is a savvy online shopper to do? Here are a few tips to keep your BNPL spending under control:
Make timely payments to avoid expensive late fees and credit dings
Only use BNPL plans for necessities
Plan out how each installment plan payment will fit into your regular budget
Ensure you have the funds to cover each subsequent installment, not just the down payment
As great as it sounds, a BNPL plan is not a magic pill. Having a plan up front and keeping diligent track of your spending as you would with any other major purchase is the best way to keep this new trend from overtaking your finances.
Is a Buy Now Pay Later Installment Plan right for me?
Ultimately, the viability of a buy now pay later installment plan is all in how you use it. Keeping a close record of each installment plan, making timely payments, and ensuring your budget can handle it before signing up are all ways BNPL plans can mean increased access to things you need. However, relaxing control or losing track of just one plan payment can get you into some pretty serious debt.
If you're needing a financial boost for a larger purchase and are looking for more traditional options, you might consider an Installment Loan* instead. Installment Loans give you access to funds up front, which are then paid back with interest in installments over time. Unlike an installment plan, Installment Loans may help build your credit as you make payments toward your loan. Intrigued but have more questions? Get in touch with us! We're dedicated to helping you find the financial solutions to fit your individual needs.
Related Articles