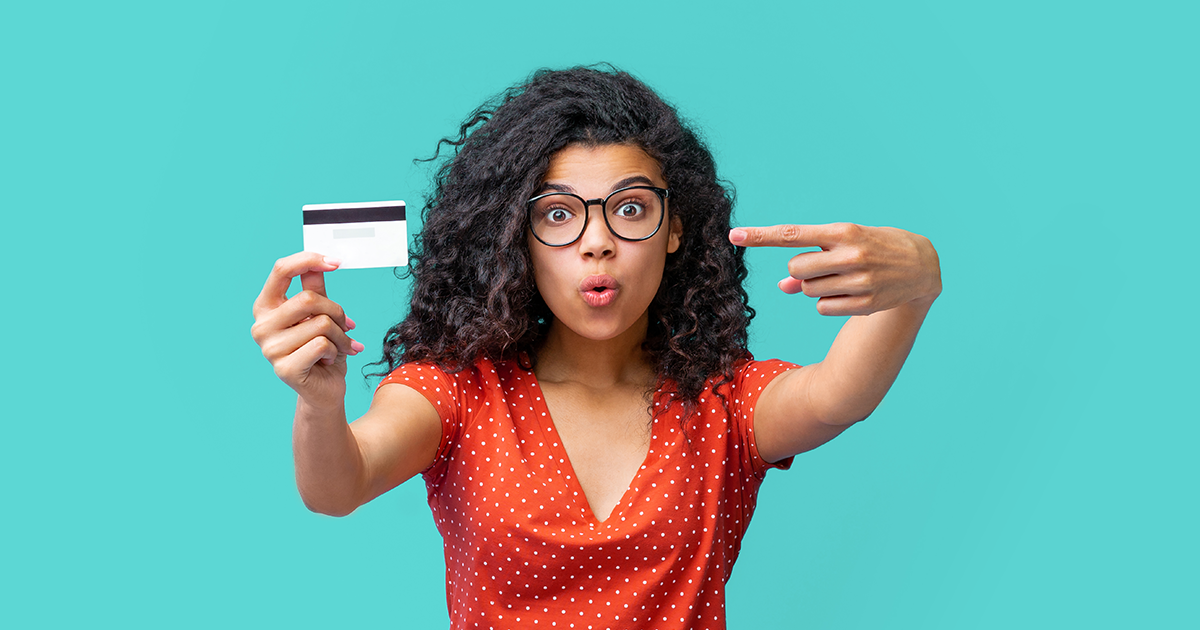 Financial Fitness
How to Build Credit with a Secured Credit Card
Building good credit can feel like you're in search of the Holy Grail of Finances. The roadblocks, hurdles, and down-right rejections can feel overwhelming. 31% of U.S. Americans who applied for credit in 2020 were either denied or approved for less than they asked for.1 Whether you have bad credit or no credit, here are some insights on how to use a credit builder card (aka secured credit card) to up your credit score status.
What is a secured card?
A secured credit card could help you build credit. And that's what we all want, right? First, you'll need to apply. If approved, you'll make an initial deposit to a savings account at the same bank or credit card company where you're getting the card. The amount you deposit is now your credit limit on the card. If you put down $50, you have a $50 spending limit. Likewise, if you deposit $500, that'll be your limit. The deposit is used like a down payment or security deposit. You do not need to continually make a deposit, just make your payments. If you pay your balance and close your account, you get your deposit back.
This is the big difference between a secured credit card and an unsecured credit card. With an unsecured credit card — think your typical Visa® or MasterCard® — there's no required deposit. The better your credit score, the higher your limit could be.
The advantages of a secured credit card
So what's the point of getting a card that you've already put money on?
More attainable
A secured card is much easier to get than an unsecured card. Because you can't charge more than what you've deposited, it's less of a risk for banks. So it can be advantageous for those who have no, low or bad credit.
Builds credit
When you make your secured credit card payments by the due date, it's reported to the national credit bureaus — Experian, TransUnion, and Equifax. They keep track of your awesome, timely payments, and over time may increase your credit score and positive credit history.
Next level credit
Are your payments on-time and credit history on-the-mend? You may be able to convert to an unsecured credit card. This depends on your financial institution and a prolonged period of good credit behavior.2
You may have options with secured credit cards
Interested in a credit builder credit card? Here are things to look out for.
Working toward benefits
HUGE benefit - you're working toward raising your credit score. And that's a big step in the right direction. As your credit score gets stronger, you may be eligible for more perks like cash back bonuses, travel points and higher credit limits with an unsecured credit card. You may need to seek a different financial company for an unsecured card. Though most major credit card companies offer both secured and unsecured credit cards.
Card requirements
To qualify for some secured cards you may be asked for an annual fee, monthly charges or card insurance. Research and compare. And always read the fine print.3
Make good decisions
ALL your payment history is reported to the national credit bureaus. That means GOOD and BAD. If you make payments late or not at all, you could be charged late fees, interest fees, lose your deposit or have your card closed. Poor credit behavior reports could make a dent in your credit score and credit history. And that's what you're trying to reverse or avoid with a secured card.
No pain. No gain.
Like all good things worth their salt, building your credit through a secured credit card will take time. And it won't always be a party. By doing your research, making on-time payments, and spending wisely you could be on your way to bigger and better credit scores. And those could lead to even more opportunities to grow financially and as a person.
Related Articles