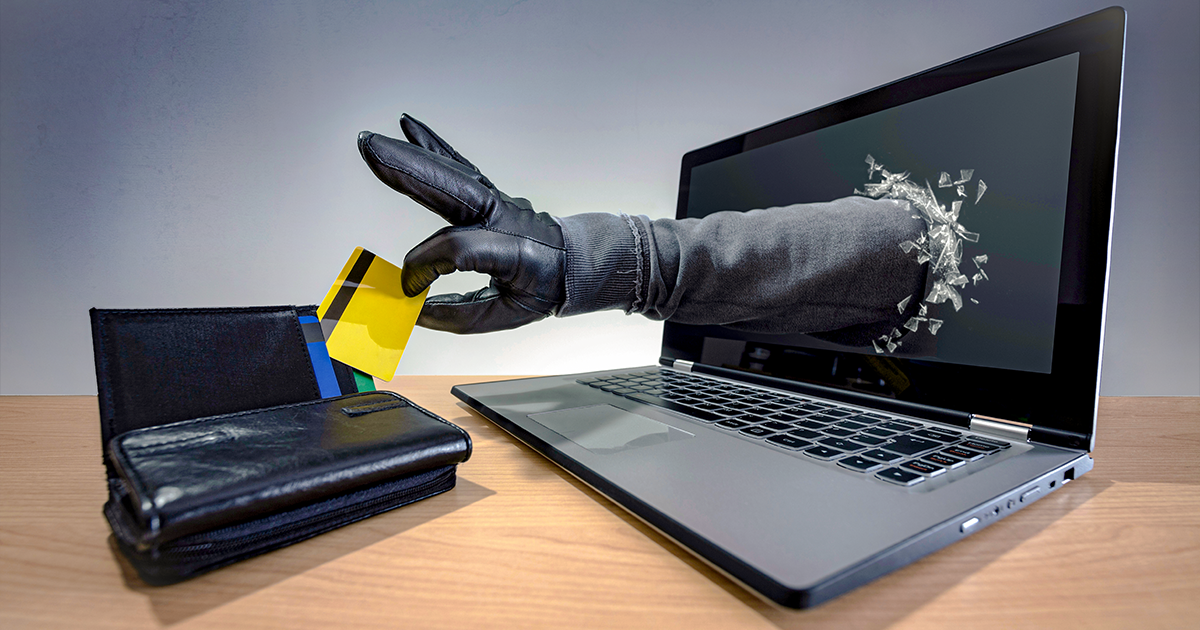 Personal Security
What to Do When Your Credit Card is Compromised
Instances of credit card fraud increased by 44.6% from 2019 to 2020.1 If you're one of the thousands who've had your credit card lost or stolen, it's hard to avoid feelings of helplessness. Take solace in knowing that you aren't alone. Of those who've had their credit information stolen, 54% reported a sense of helplessness or powerlessness, 69% felt fearful over their personal financial safety, and 42% said they felt fear for the financial security of their family members.2 But fear no more! As long as you follow the next steps, you can take back control of your finances, with a renewed sense of safety to boot.
Contact your financial institution immediately
Once you've realized your credit card may be compromised or stolen, it's imperative to reach out to your credit card issuer immediately. You will be able to recoup any funds that exceed $50 if you dispute them within 60 days of receiving the bill, per the Fair Credit Billing Act.3 That said, most credit card issuers are sympathetic to victims of credit card fraud, and will work with you to resolve fraudulent charges. But don't delay! Acting swiftly and contacting your credit card issuer is your only chance to regain stolen funds. Every second counts, what are you waiting for?
Change your login and password
The average American has 27 online accounts that require passwords, with less than half willing to change their password due to a data breach.4 With sensitive credit card information being saved on various websites, your finances have never been as vulnerable as they are today. When your credit card information is saved through a third-party, you are now relying on them to safeguard your finances, a practice that has burned countless victims of credit card fraud. For these reasons, it's important to delete your credit card information on any websites, and any other place your credit card information might be saved.
Watch your transactions like a hawk
Keeping a watchful eye over potential fraudulent charges is the next step in protecting yourself from any further theft. Review your online statements and transactions daily. Additionally, set up alerts for all charges to your credit card account. By doing this, you will better be able to keep track of all fraudulent charges and increase the likelihood of full restoration of your funds. Finally, ensure your credit score remains unaffected. Free credit checking resources from sites like Experian allow you to track updates to your score.
Stay in constant communication with your issuer
In writing, disclose all the charges to your account that are fraudulent. Make a list to ensure you have them all recorded properly. Once you've completed that process, your credit card issuer has 30 days to reply. Take care to make sure they've settled all disputed transactions, and nothing has slipped between the cracks. You are not liable for any fees or subsequent charges stemming from the fraudulent transactions. If you think your lender has violated the FCBA, file a complaint with the FTC.
Protect your future self from credit card fraud
At this point, you probably feel like tapping out of the emotional rollercoaster you've been on. But, the work isn't done. If you don't want to experience the stomach-dropping turns of credit card fraud ever again, you need to take some measures to protect your future self. Here's some tips to prevent credit card fraud:
Guard your credit cards vigilantly, and don't ever let your card get out of sight.
Don't keep your credit card in your car! If you think it'll never happen to you, it will.
When online, decline having your credit card information saved to any websites.
Never give your information to someone whom you've never met in person.
Review your creditors financial statements thoroughly. The job is never finished. Being aware of fraudulent charges is half the battle.
Related Articles